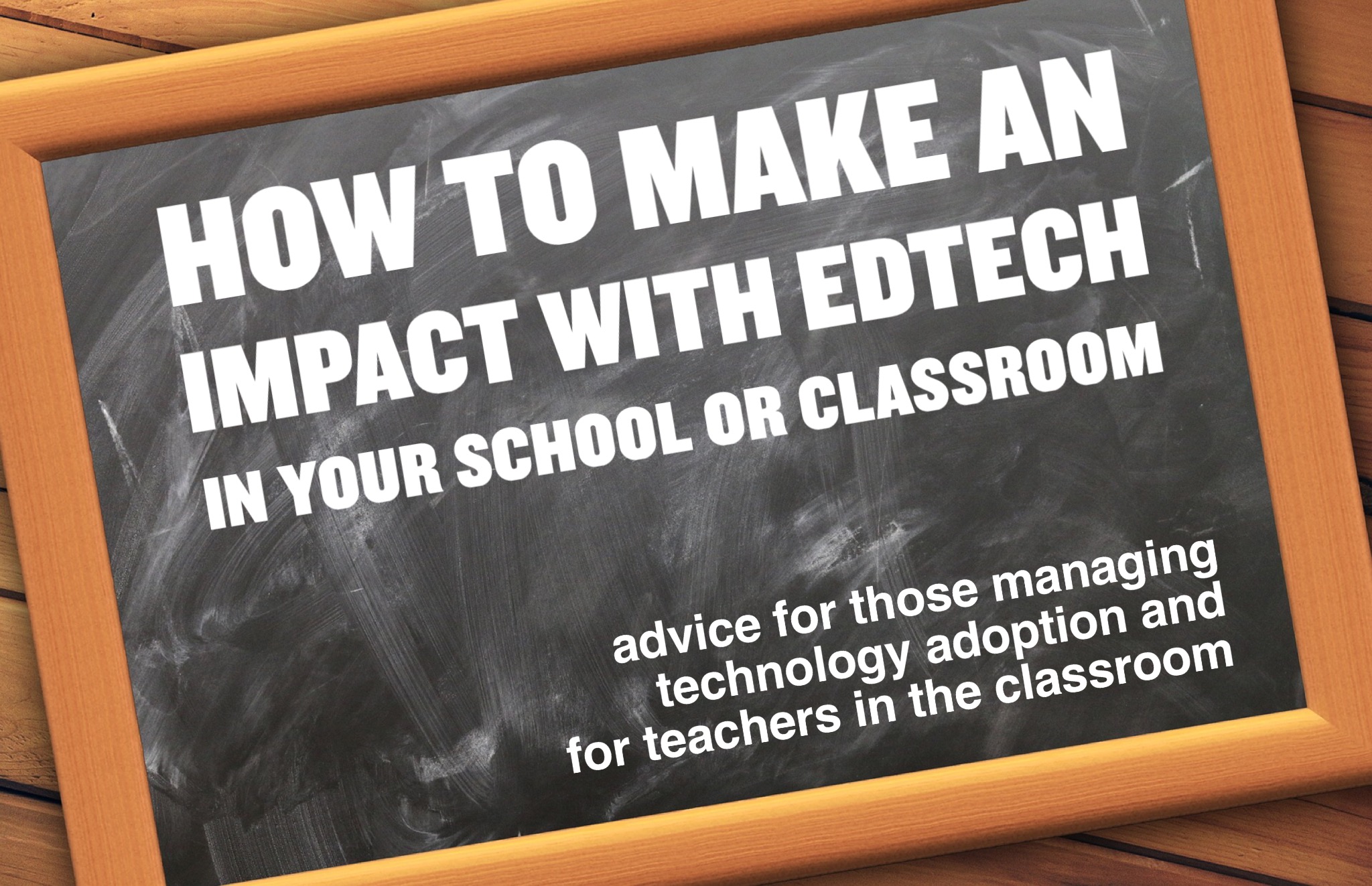 This post examines how to make an impact with edtech in your school or classroom. I've been playing with Adobe Slate again… I can't help myself… it is such a lovely tool to use.
And so, in this post I explore more deeply the ideas originally used in this post on purposeful use of technology in the classroom. I hope you find it useful.
You can view this Adobe Slate article full screen by visiting this link here.