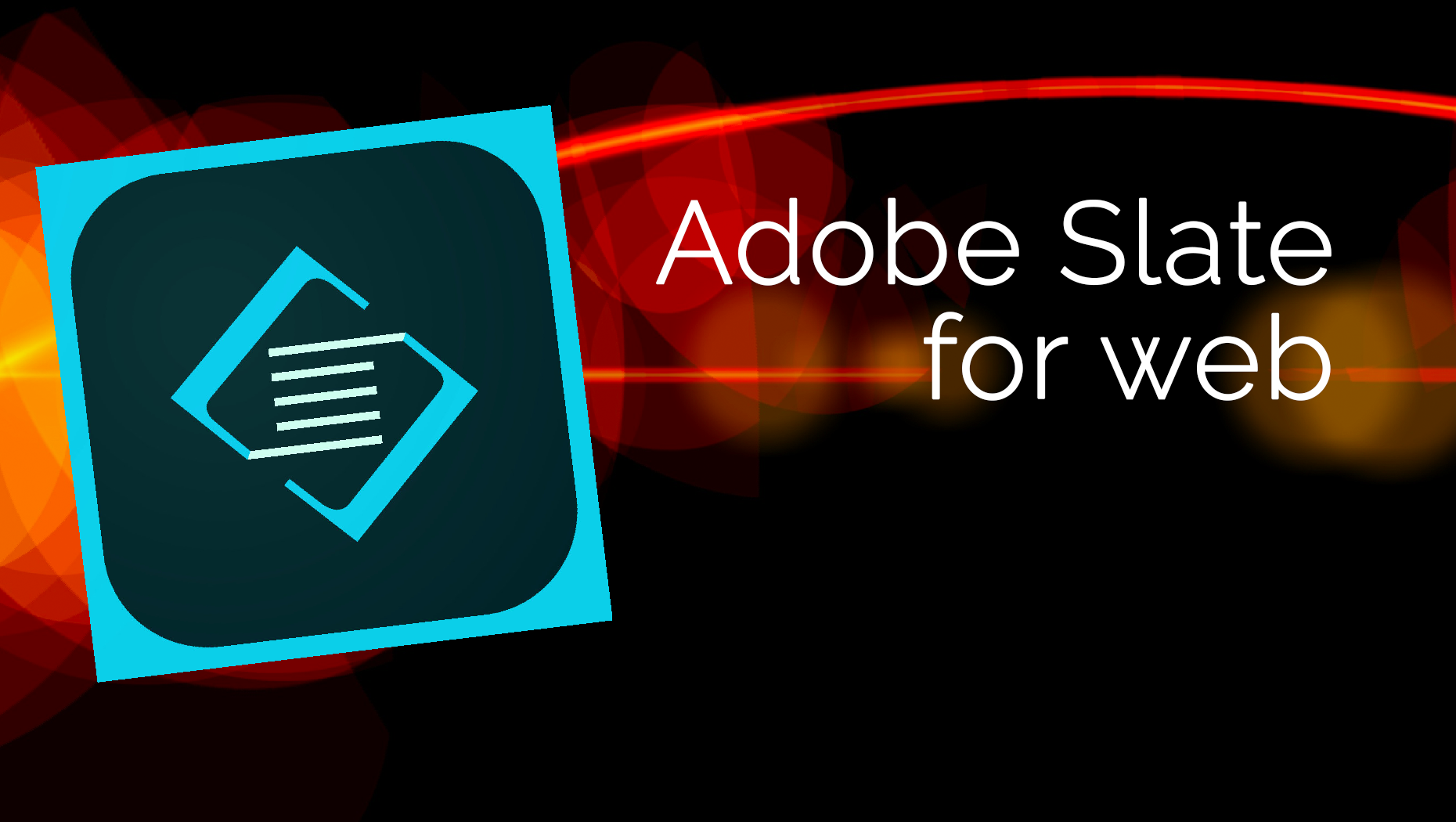 Adobe Slate, the popular iPad App is now available to use for free in browser. The fact that you can now access this from your laptop, Chromebook, Macbook is very powerful. I've been a fan of Adobe Slate for some time. The number of Apps provided by Adobe on the iOS App store is nothing short of phenomenal.
I've used Adobe Slate App on my iPad personally a number of times and in class many times. It is exceedingly versatile. It falls in to that category of Apps that I really love as outlined in this post; those which are supremely easy to use so it has a low threshold for having to learn how to use it, but massively scalable in terms of the possibilities, challenge and learning that it can demonstrate, particularly in combining different media with text. The end results are I think, quite beautiful too.
You can see an example of a Slate I made recently about making an impact with edtech here. I particularly love this example Slate by Dominique Haynes on 'Engaging with students and experts internationally'. It is brilliant.

If you're a seasoned user of Slate, then you'll recognise the familiar building blocks and features you know and love. The glideshow is brilliantly simple but effective.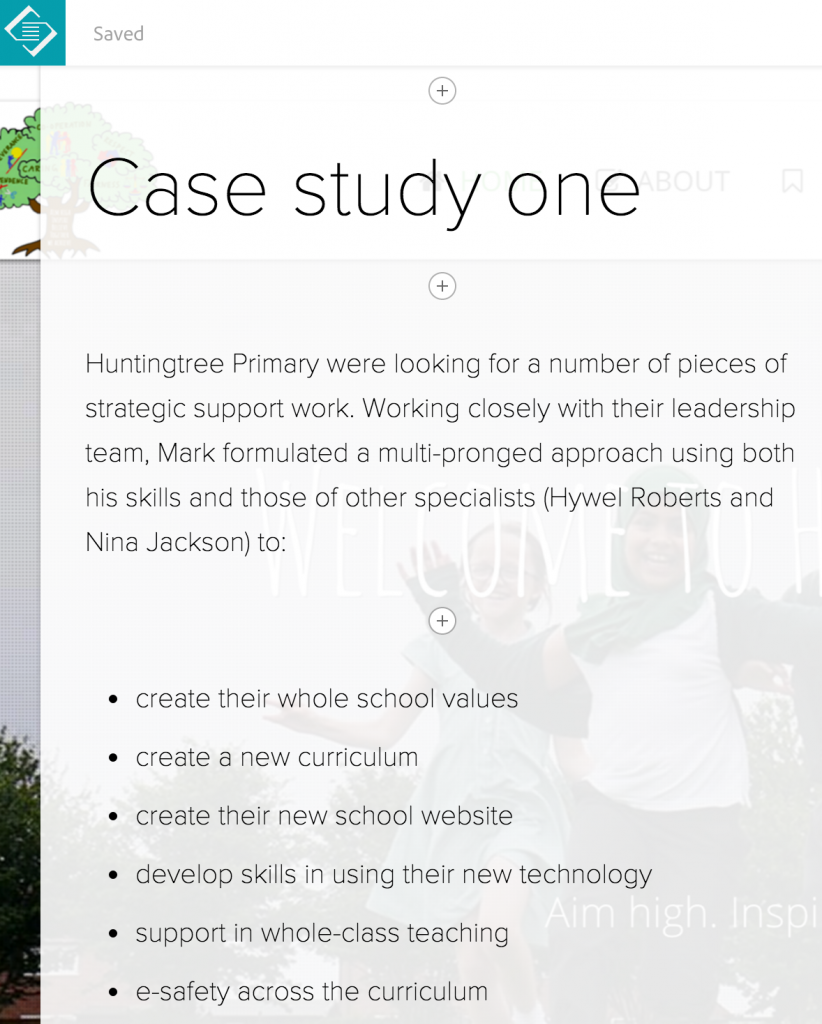 If you're new to Slate, it's really simple to use. As you work your way through the document you are prompted with a variety of formatting features, options and access to great search options for adding in either your own images or creative commons free images via their image search.
When you add your image in to your Slate, you get a variety of options to work with as well. I recommend having a play with each one to learn what each option does.
Why use Slate?
Some readers of this blog are fans of a similar product which can create presentations with a similar effect by Microsoft called Microsoft Sway. I like it too, but with the 'low access, high challenge' idea of ensuring that students and pupils spend more time concentrating on learning rather than making it 'pretty', I would choose Slate over Sway. You may think differently and that's fine. My reasons are linked directly to many years of looking at different presentations by students created in PowerPoint. Let me ask you this question; in your experience, do you find that most students will spend more time on developing high quality content, or more time on animations? In my experience, it is the latter. Apps like Slate (and ThingLink mentioned in the 'low access, high challenge' post) allow children to focus upon the content whilst allowing the software to make it in to something beautiful; something which students shouldn't be wasting time doing; unless of course it is part of their curriculum such as in a graphics class or similar.
How might it be used in the classroom?
There are a number of ways in which Slate can be used in the classroom but essentially, most typical methods would be where you wish for children to blend text and images to display learning or demonstrate understanding. Here are some example uses:
A visual record of a Science experiment with annotated photos, images, diagrams and explanatory text
A book review
A piece of journalistic writing for English
A guide to building something based around a specific topic, for example, navigating French verbs or building a model
An event announcement for a school show
A catalogue of art created by a child with explanatory text
A storybook with rich images and text
A school newsletter…
The truth is, you can use Slate for lots of different things – the point is you don't have to be a tech geek in order to use it. What's important is that as a teaching and learning focussed teacher, you can get on with the business of doing what you do best; teach – and let the technology take care of itself.

You can join and try out Slate for free here: https://slate.adobe.com/welcome/ – don't worry too. Adobe are committed to their education Apps remaining free and if you update your iPad App, you will be able to sync your Slate projects across web and the iOS App too. Awesome.
If like me, you like Slate, I'd love to hear about what you're doing with it. Alternatively, if you like the ideas you've read here and would like to work with me, get in touch.