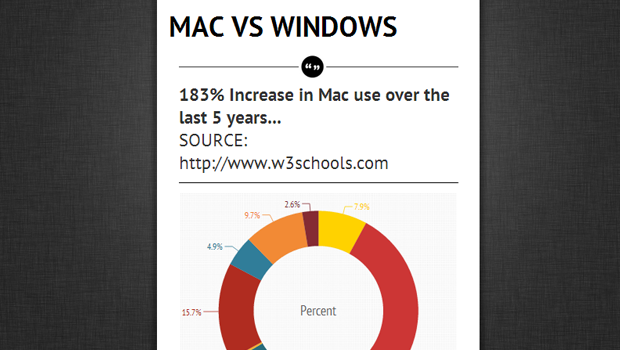 Infographics made, easier? Well – as you know I'm a big fan of representing information beautifully. It makes what you're trying to explain easier to understand rather than looking at a massive bank of numbers. Representing data in this way, truly is turning it in to information – something ICT teachers often strive to pass on to our students. Having previously discussed infographics here  and here I thought it about time I had a bit of a discussion about the site Infogr.am. Whilst it doesn't give you as many options as the likes of Piktochart, it really does give you the opportunity to make simple infographics quickly and easily and is currently completely FREE. With a built in spreadsheet facility for you to enter data and automatic chart creation with a few charting options too, it really does present itself with some great options.
Here's one I made earlier. Please note I made up some of the data! See if you can guess which (although you might agree!).
If you have any other infographic creators you use or know of that would work well in education, please let me know. I'd love to hear your feedback in the comments.
Cheers!