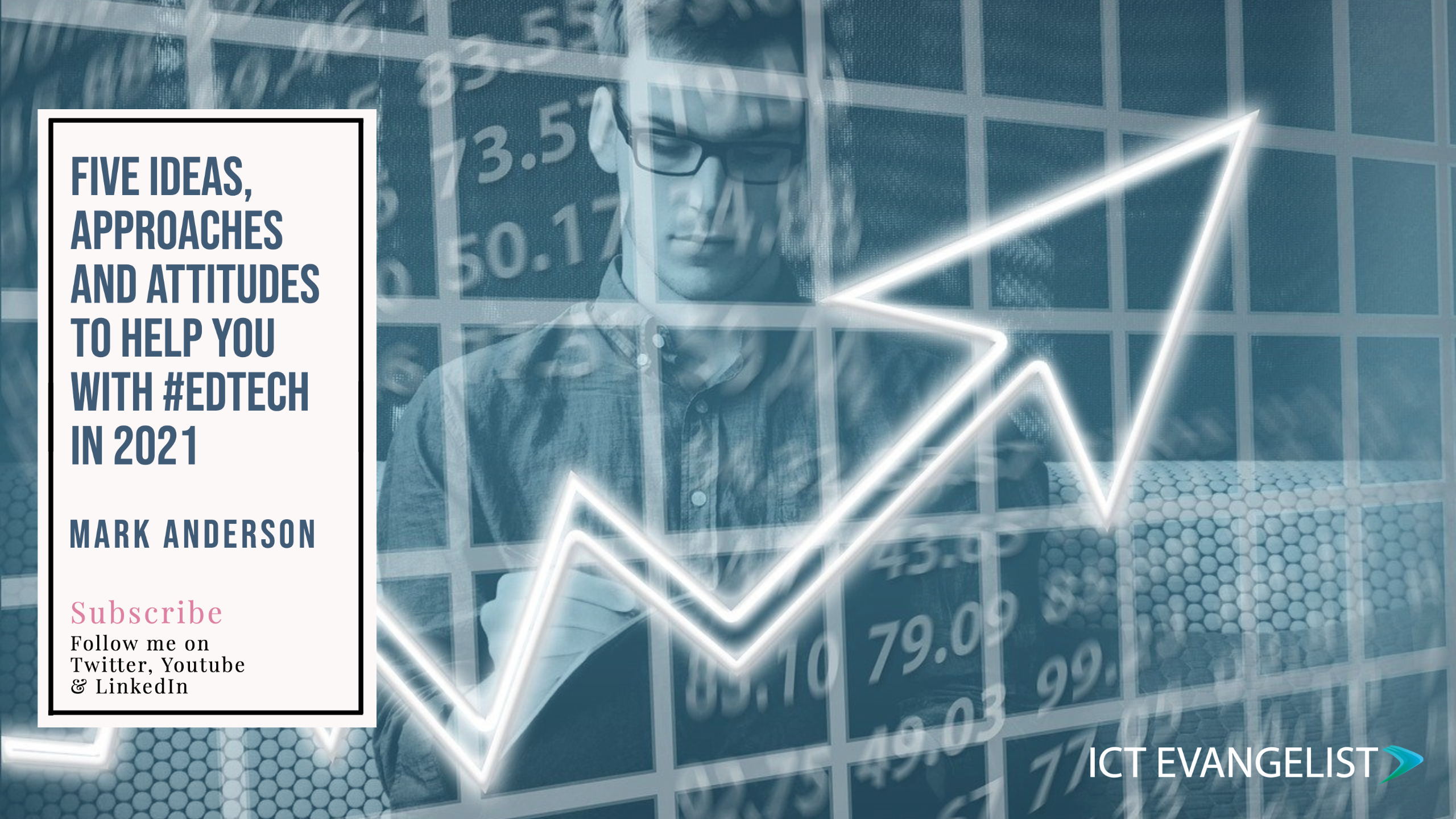 It's that time of the year to be reflective and to think ahead and make plans. Reflecting back on 2020, one of the few silver linings, as noted by many, was the huge inroads into the progress made by the teaching profession in improving both their confidence and competence in using technology to support learning. True, it was the situation that brought about this 'in at the deep end' activity, but the progress made was significant. So with that in mind, without making any reference to any specific products or tools, here are five simple and easy to implement approaches you can add to your toolkit this year to help make you even more effective.
Start small
One of the things we can learn from the gaming world is that we shouldn't try and start our activities at a level beyond our capability. Imagine if you got the Nintendo Ring Fit Adventure for Christmas and started on level 53, I struggled the first time I played it let alone the more difficult levels. The same is true for our use of technology in the classroom. Thinking about those zones of proximal development for ourselves and the goldilocks effect, don't start too easy, don't start too hard, find something for yourself which is "just right". 
Little and often
Like a diet, you're not going to make a big difference quickly – we all know there are no silver bullets in education, but what you can do is try little things quickly and often. As we know from the plethora of retrieval knowledge we've learned in recent years in relation to our learners, the same is true of us. By regularly revisiting these activities, over a relatively short period of time, the things you choose to help you, will quickly become ingrained into your everyday repertoire. It doesn't need to be difficult, it could be something as simple as learning to touch type or a series of useful workflows, such as recording your screen and sharing it. 
Less is more
Don't try too many new things at once. That's one of the reasons why many New Year resolutions don't work as people try to do too many things at once. By picking one or two things at a time, depending on your confidence, and getting really good at them, you'll be far more likely to succeed. If you're looking for what would be good ideas of things to try out for yourself, I can happily give you a few things to try out based upon your context, but you can't beat having a chat with a few colleagues to find out what works in their classrooms and trying some of those things too. That also helps with the consistency of approach across classes for your learners too, meaning they won't need to learn anything new either if other teachers are doing it already! 
Chunk
No, I don't mean the character from the Spielberg classic 'The Goonies' – but we know that chunking information is more helpful than giving lots of information all at the same time. An approach I regularly share with this is around the use of simple animations to assist when using PowerPoint slides to explain a topic. As recommended in the EEF's Digital report from March '19 one way technology can be used effectively is to aid explanations and modelling. 
Chunking information you share with learners 'in the moment' rather than giving them everything at once is a great way to focus their attention and improve your explanations and your delivery. For example, compare this delivery of information: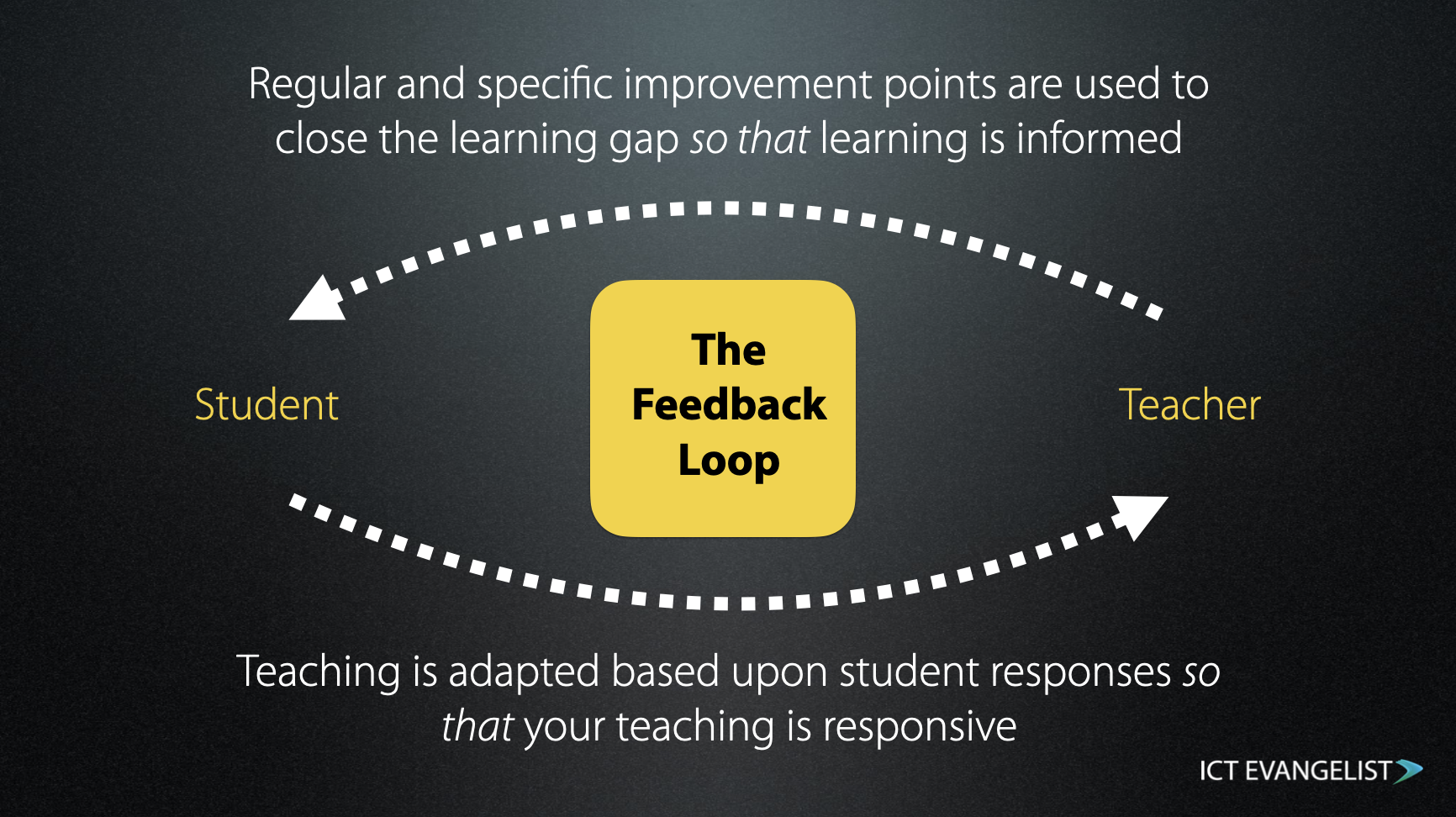 …compared to this delivery of the same information…
By learning to use the simple animation tools that come with your presentation tool of choice in your context, you'll be able to help explain your concepts more clearly and ensure the focus of your learners is on the content you want, at the right time. 
Be brave
That's right! For many teachers, using technology can be pretty daunting and it's important to recognise that you probably may fail. You will likely not get things right the first time; maybe not even on your third, fourth or fifth attempt. The important thing as we learned from Chumbawumba is that when we get knocked down, we get back up again and try again. 
Regardless of your opinion on Dweck's growth mindset, the truth is, that if you stick with something you know that should work, it will work. Sticking with these ideas will work for you in the end so stick with it and if you're looking for ideas on how you can do that, here are a few pointers that might help you too.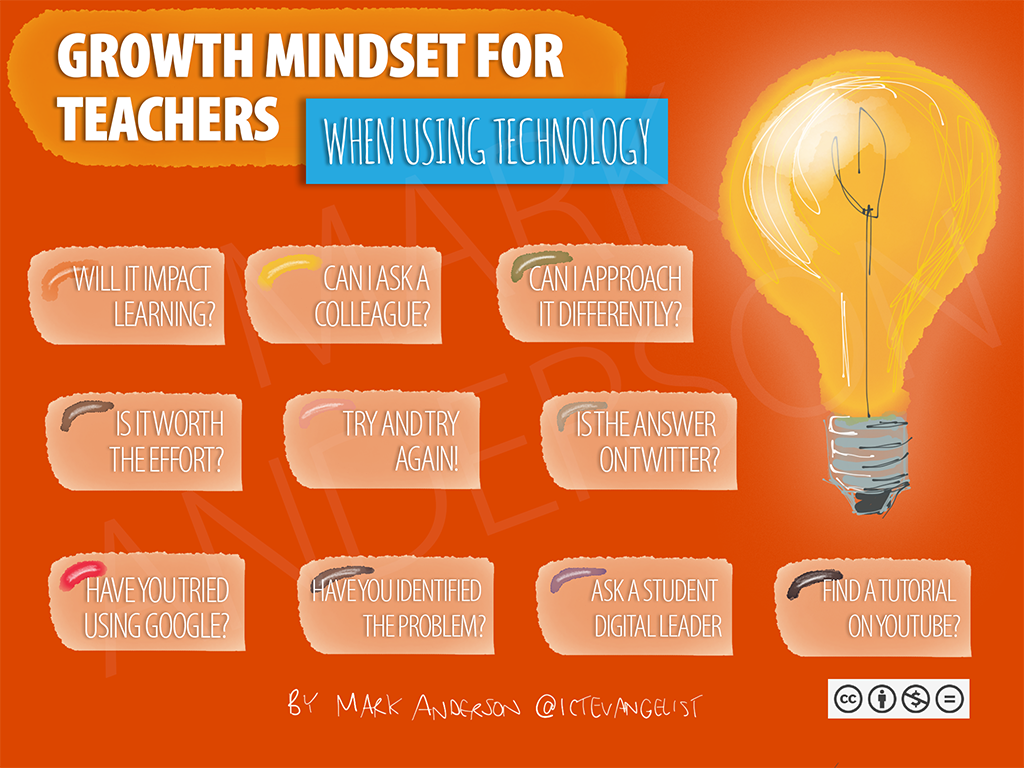 To sum up
So there you have it, five simple and effective ways to approach how you choose to engage with your use of technology this year. If you like my approaches and would like to work with me and your colleagues on how to embed these and get impact at scale around your digital strategy, then please do not hesitate to get in touch.
Happy New Year! 
Mark