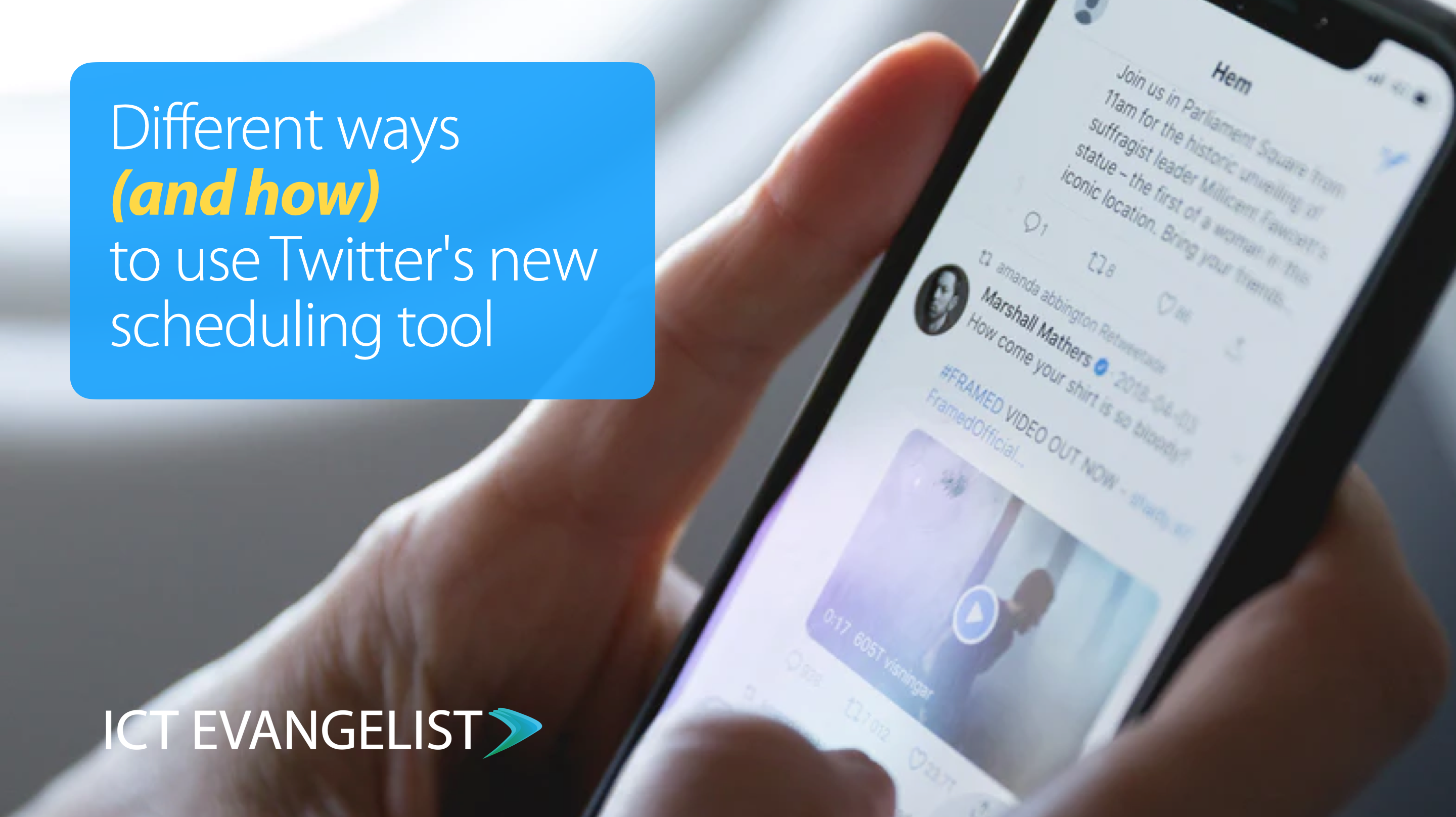 Lots of schools use Twitter to share what they are doing, from sharing the fabric of school life and the day to day activities to professional learning opportunities from the school, its teachers sharing the great work of their learners – there are so many ways that schools use the platform to connect with their various communities. Since we went into lockdown, EduTwitter has never been busier either with many teachers vying for attention, crying out for their voices to be heard.
When it comes to using Twitter purposefully, something I've always tried to do is to not overload my timeline. As someone whose main aim has always been to help people, share and do what I can to be a positive voice in education, I know that putting everything out at the same time has limited impact. I'm also mindful that those that follow me don't always see my tweets as they engage at different times That's why when I post an article such as this one I don't just post it the once, I post it a few times so that people who access Twitter at different times will have more opportunity to see what I am sharing.
How Do I Do That?
For a long time, I used the scheduling tool on Tweetdeck, a platform latterly acquired by Twitter which can be found at https://tweetdeck.twitter.com. Given its generally clunky nature though, I moved to another platform a few years ago called Buffer. I have found to be super useful for mapping out my tweets and general sharing in a more strategic way. I choose to use Buffer because it has a relatively low price point and you can even schedule ten messages to multiple platforms for free.
There are lots of other tools available too such as Sprout, Hootsuite and many more, depending upon your budget. In industry, social media is big business and as such similar price tags are attached! As a teacher though, we can't really stretch to these sorts of budgets although as a small business owner now, I do pay for the lowest level of Buffer to help me with my sharing.
What now?
One of my favourite features of Buffer which helped me share the posts and articles of others on my timeline has recently been removed and so I'm pretty confident they're going to be losing me as a customer soon. That's why I was so pleased when Twitter added tweet scheduling as a feature in their standard browser-based version of the social media tool and it's super easy to use too! As soon as I noticed it I started using it and I thought it'd be a great thing for you to learn how to use too!
Learn how to use Twitter's built-in scheduling tool in this post from @ICTEvangelist!
To that end, I created this short 'how-to' video to show you how to do it!
I hope you find the video useful! I've got a few more posts scheduled to be released over the next few days about some great things you can do with Twitter so please watch out for them. If you've found this post useful, please let me know in the comments!
---
I have a number of great projects on the go at the moment. If you'd like to catch me sharing things freely, keep an eye on the Global Edtech Academy (#GETA) schedule which you can find here.
If you'd like to work with me, you can get in touch via my contact page here.
I'm pleased to be working with Cardiff and Vale College, Liverpool Hope University as education-based clients and Microsoft and CUE as clients. I'm also working with Al Kingsley of NetSupport to produce version 2.0 of our 'Guide To Creating A Digital Strategy' before the Summer break.
I still have the capacity for work this academic year and for the start of September, so if you're looking for expert support preparing before the holidays or training and support at the start of the academic year, please do get in touch.