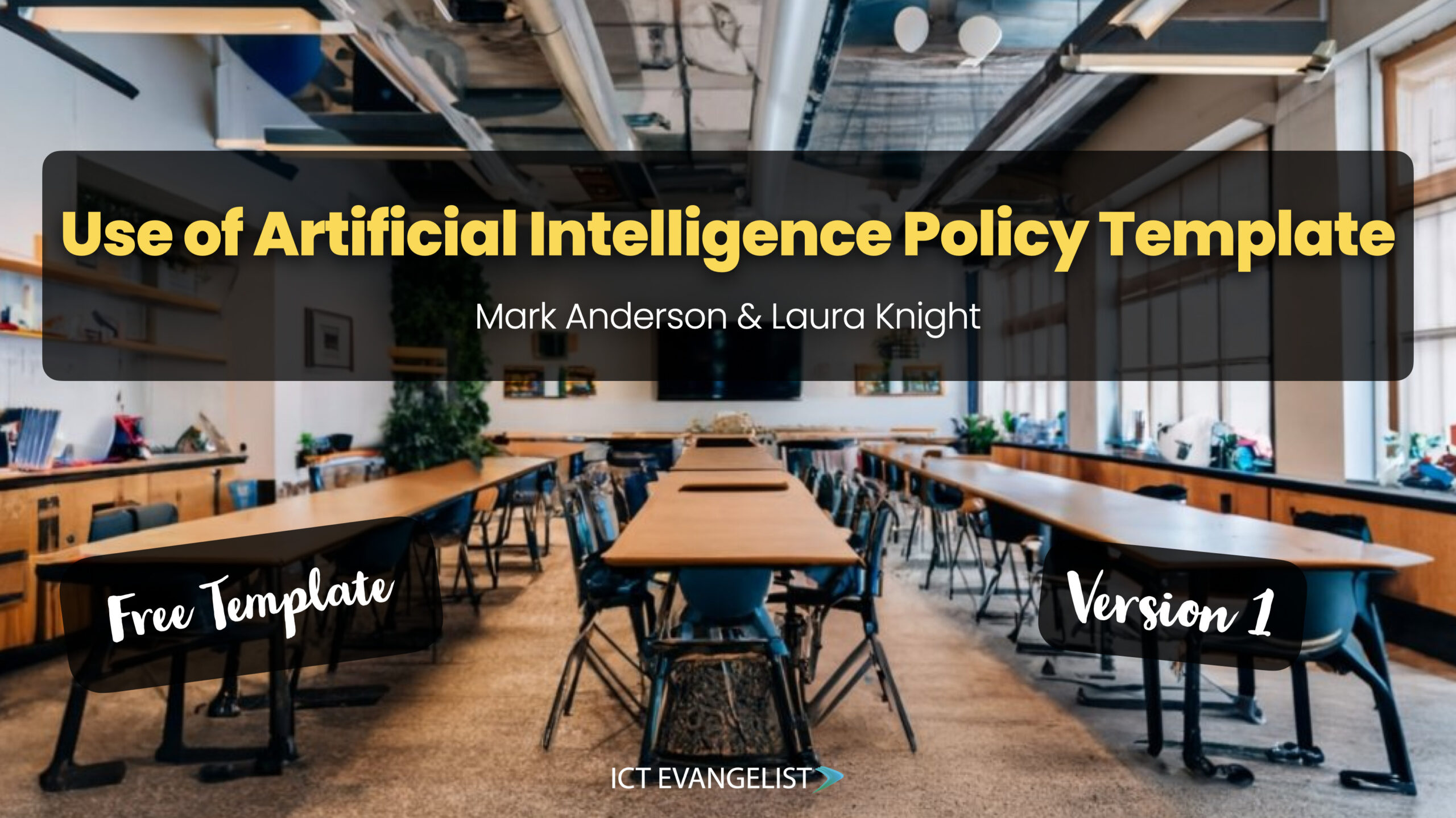 I shared on Twitter the other day that "When it comes to learning and teaching in an AI era, strong literacy skills have never been so important.". The question often arises though when you are unsure about what to do when you're not quite sure about how to do something, particularly around technology, and how to ensure that you, your school and most importantly, your students, are protected and know how and what to do with technology? 
I've long championed the importance of a strong PLN and to that end, someone who has been a strong part of that network for well over a decade has been Laura Knight. 
In recent conversations and through our work with schools, we both commented to each other that there is currently somewhat of a vacuum for schools regarding what to do about Artificial Intelligence (AI). With many schools not even having a digital strategy (check here if you're looking to create one in the guide to creating a digital strategy I co-authored with Al Kingsley), let alone a specific policy for AI, Laura and I thought we would have a go at creating a template that schools could use to help them start to shape their policies around the use of AI in their school.
As you'll see from the template, there's plenty of scope and space for you to include things relating to your context and we've included an Appendix where we've shared some of our related recommendations and assumptions too. 
In the footnote of each page of the policy, you'll also notice the Creative Commons licence we've put onto the document. For clarity, the licence means that you can:
Adapt it

Copy it

Reuse it
You cannot however
Use it for commercial gain 
Finally, any use you make of it or adaptations you make to it, must still credit us and must also carry the same Creative Commons licence. For more information on that licence, please visit this link. 
Please access the policy template here. Feedback is welcomed. We'd also love to hear stories about how it has helped you at all.