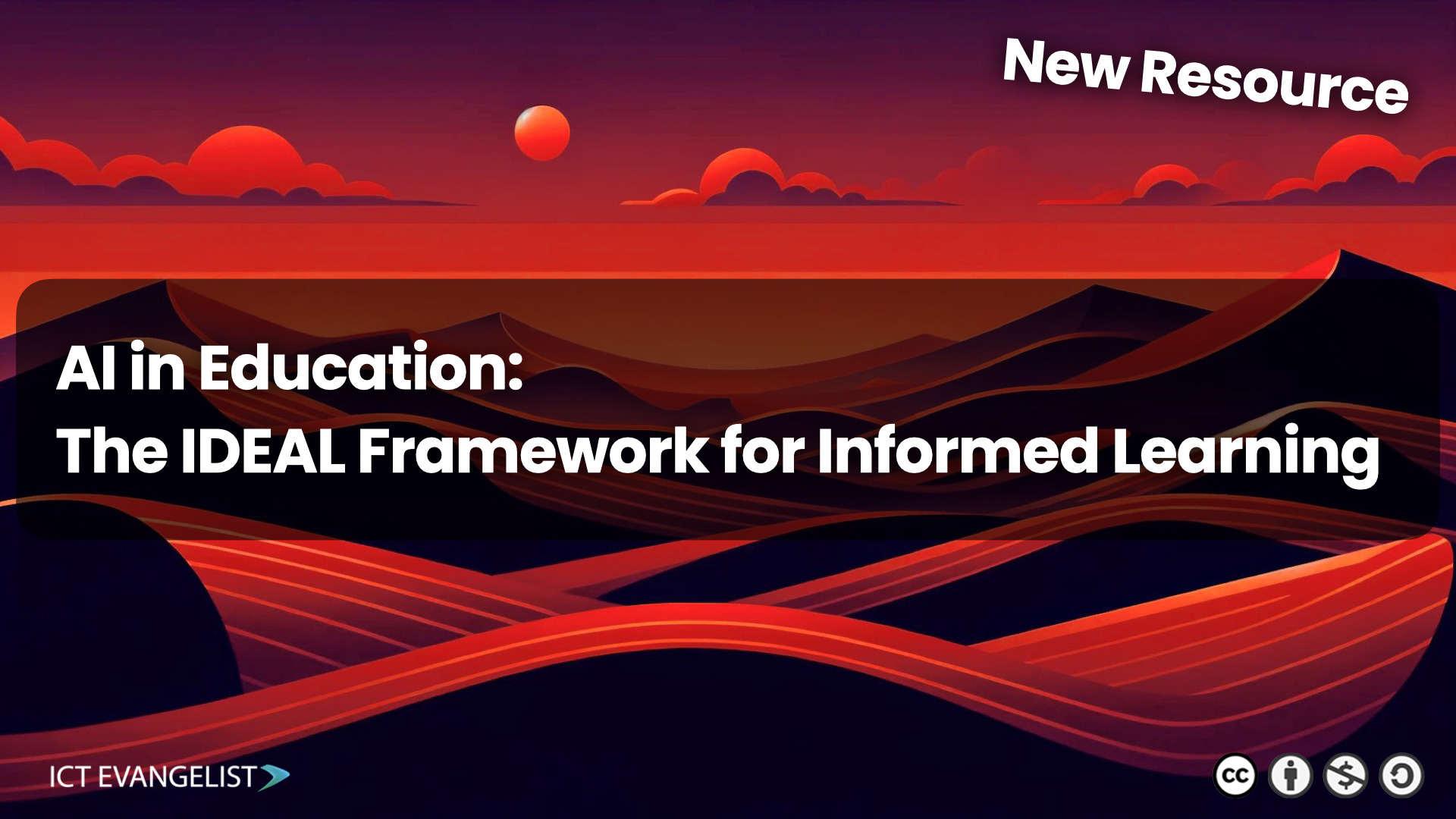 With many questioning whether or not students get to use AI to support their learning, the truth is, they will be.
Therefore, in an effort to help young people frame their digital citizenship in using these tools, I wanted to create a resource that was easy to remember and encapsulated my thinking in the areas that would be of most use to them. I came up with the IDEAL acrostic as a means of doing this.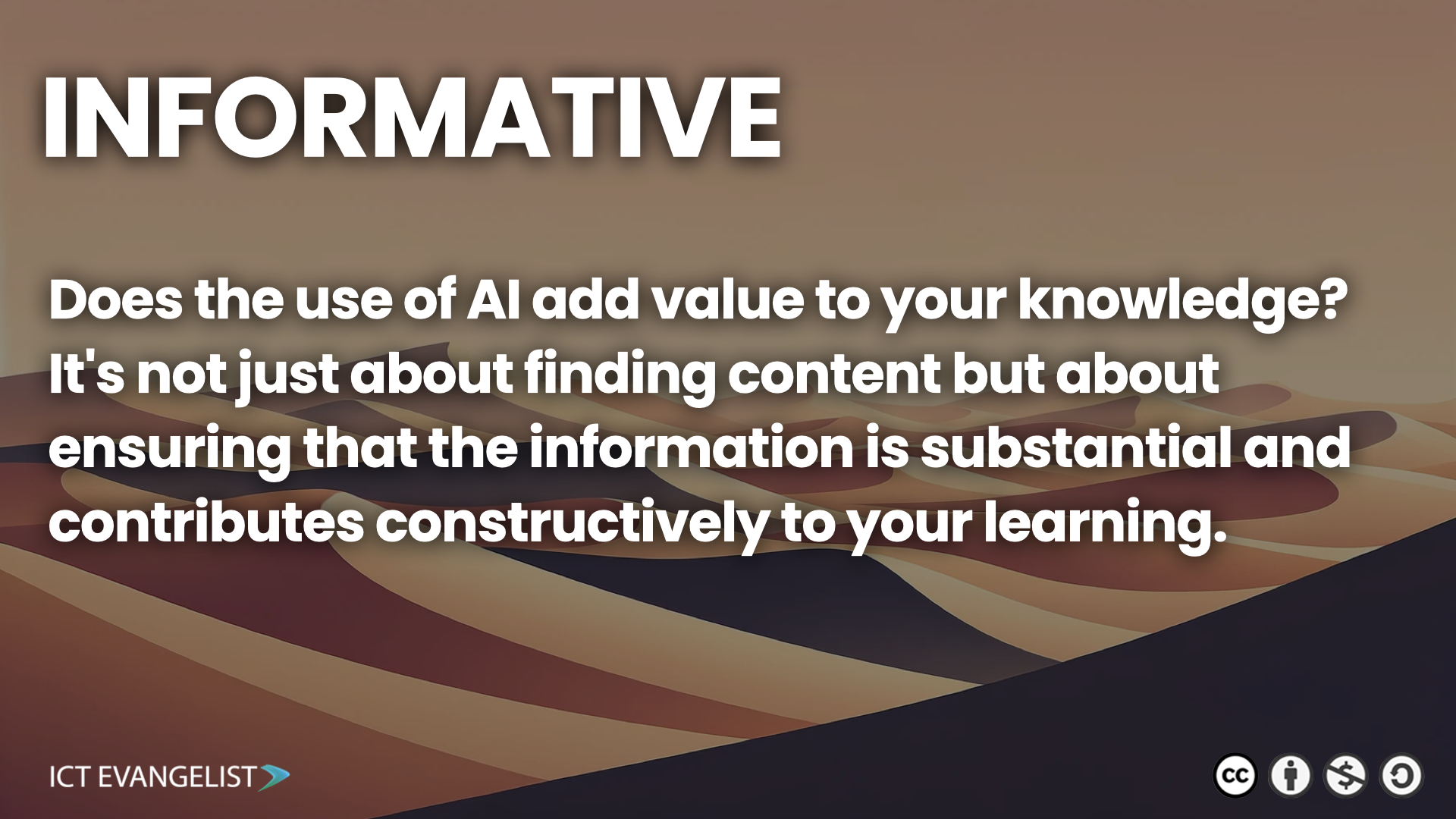 I wanted to make sure that young people recognised that using AI isn't just a way to create content to bypass their learning and to get them to make sure that the use of AI is informed, substantial and constructively helps their learning.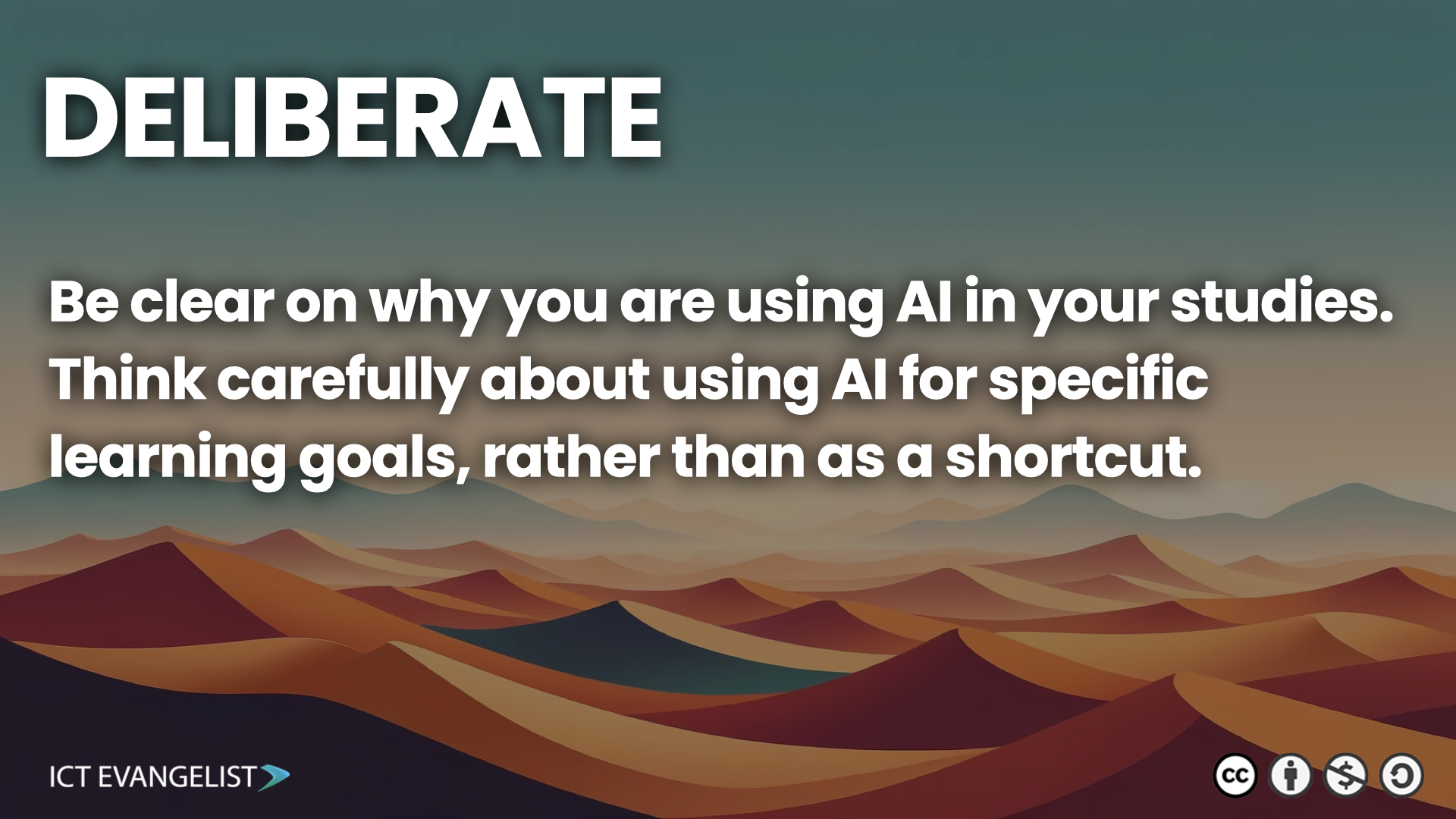 It is therefore important that, just as we do with deliberate practice, their use of AI tools to support their learning is specifically aimed at helping with specific learning goals, rather than a shortcut to bypass learning.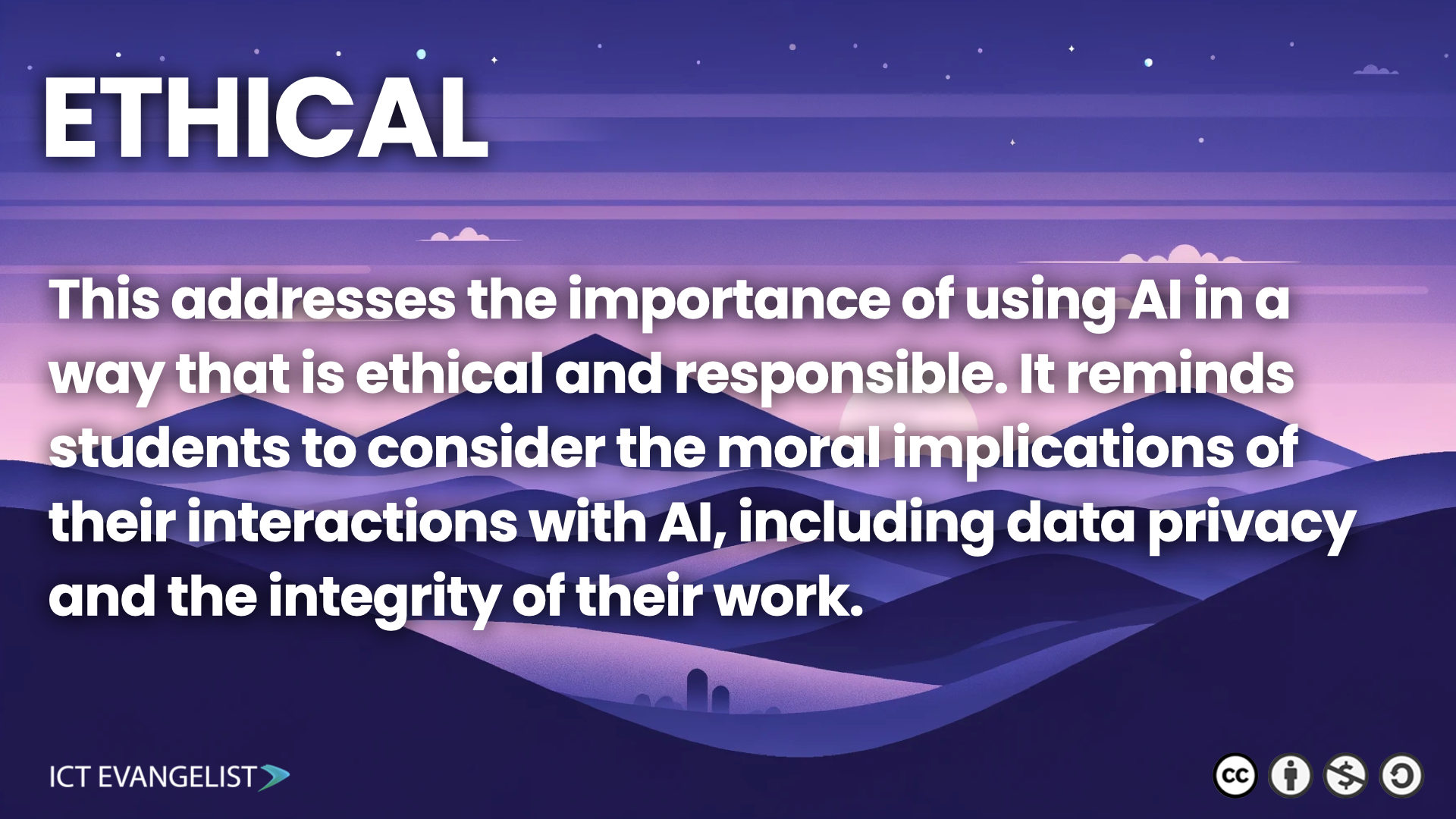 With widespread concerns about bias and ethics in AI tools, it was of course imperative that I shared something around ensuring that the use of AI is ethical AND that learners question responses from AI to ensure that they are ethical too.
Given its oft quoted hallucinations and propensity to simply make things up, I also thought it imperative that students be aware of the need for fact checking and to ensure accuracy of the things being shard to them, as well as repeating the importance of bias awareness.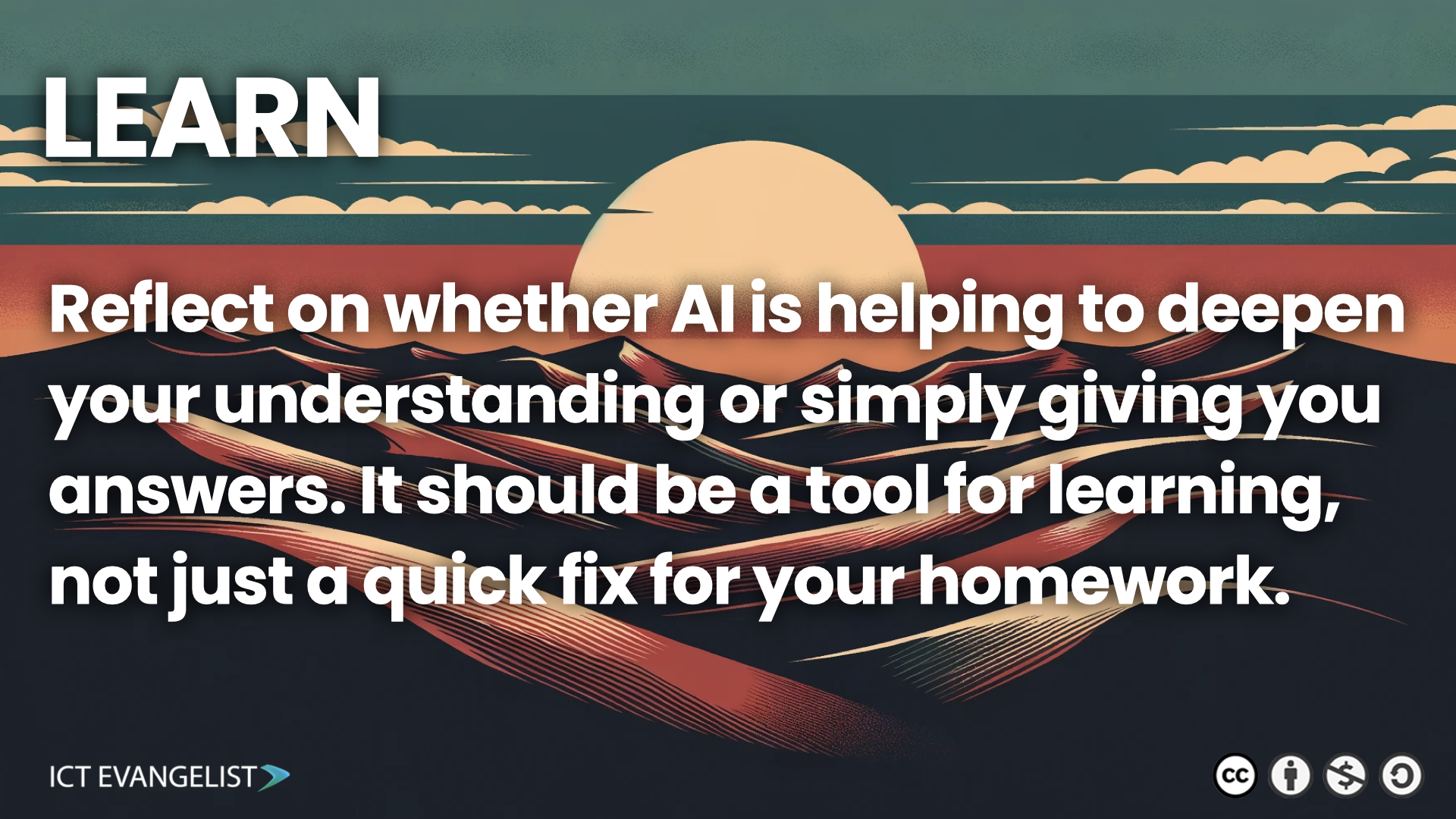 Further to this, the cornerstone of any use of AI by a student should be one which is focused upon learning and so to drill that point home, I aimed to have the final point be about learning. How fortuitous that the 5 letters formed this catchy acrostic!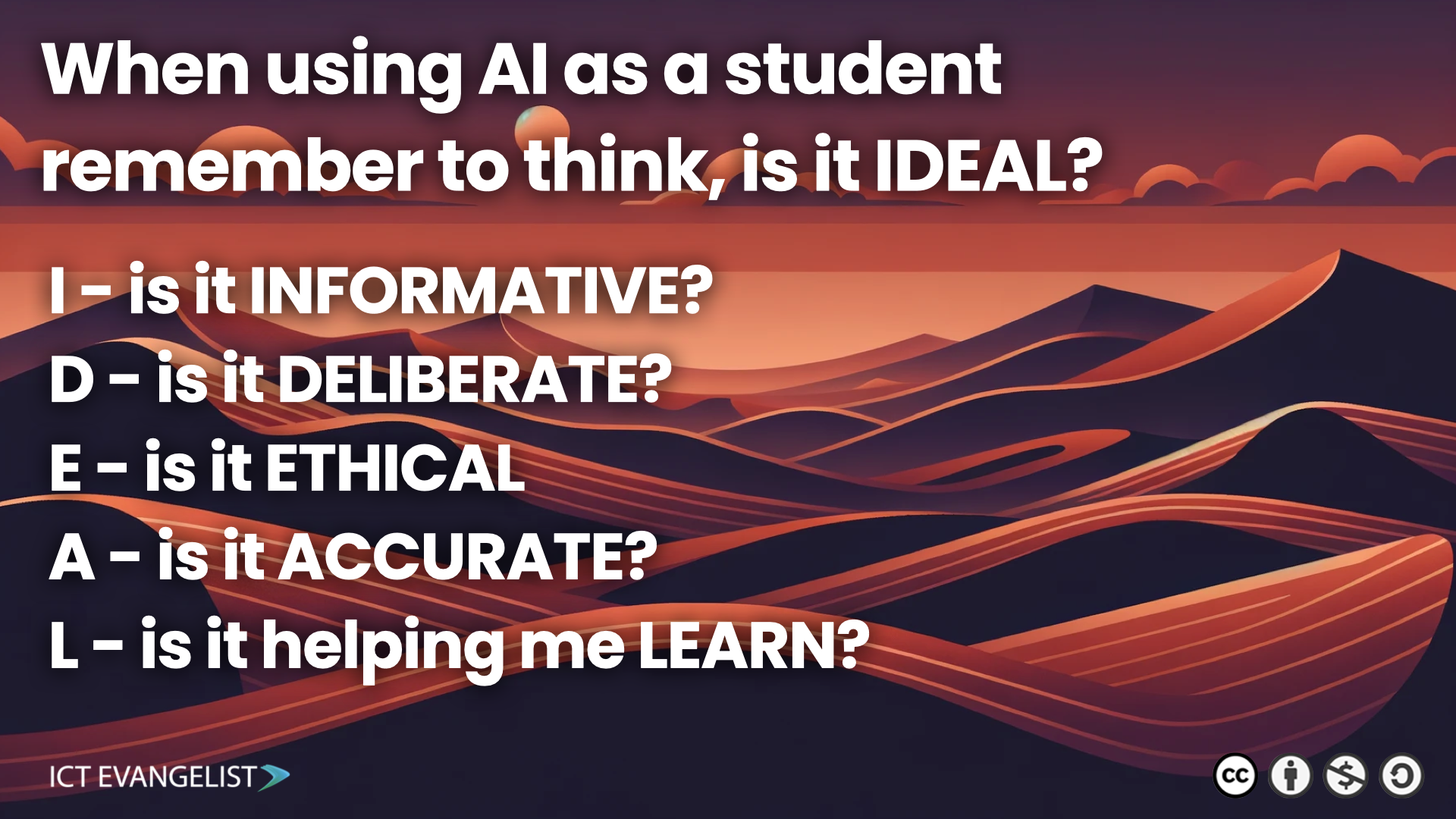 Around all of this I also recently created an assembly which introduces these topics and other things of concern for students, which I will share in a post soon.
Hopefully you like this resource and think it worthy of sharing with your colleagues and students too.
You can download a full PDF of the resource here. As always, please be mindful of the Creative Commons license that I have on all of my work.
If you do use this resource, then please consider sharing about it with me too, I love to hear how what I do helps, so please do reach out! Of course, if you'd like my work I would love it if you could share it on your social media too and if you think I could help you in your school with consultancy or training around the use of technology to support learning and teaching then please do get in touch.