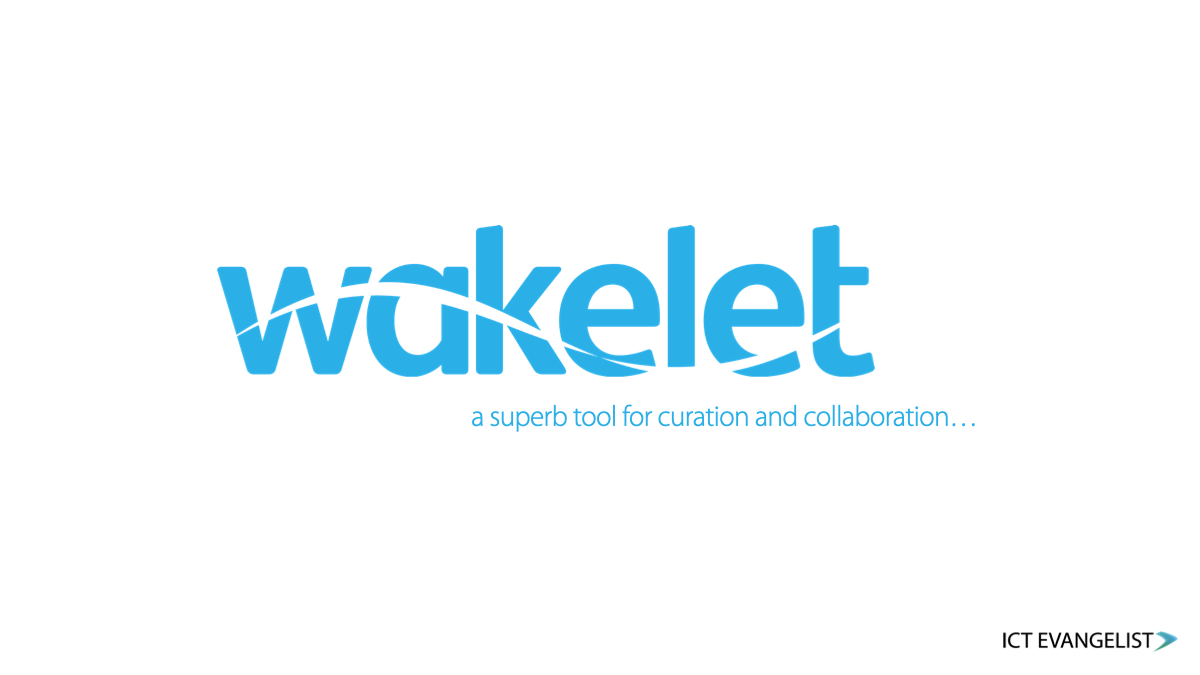 Every educator needs a space to curate, develop and share their research, reading and resources. Enter Wakelet.
Wakelet is one of those essential tools that every educator should have in their teaching and learning toolkit, and for lots of reasons too. It's why I included it in my Appvent Calendar last year – it really is so useful and it's FREE!
Essentially a curation tool, the killer aspect for me with Wakelet is the integrations you have which come as part of the package.
Firstly, the way that Wakelet integrates with the various browsers through the extension is really good. You can install the Wakelet extension to Chrome, Edge, Firefox and Safari.  When you have the Wakelet extension installed into your browser, there are a number of ways this helps you win. Let's say you wanted to curate some resources for students into a collection in Wakelet, there's no copying and pasting or any kind of messing around needed. if you're on the page you want to add to your collection, simply click on the Wakelet icon in your browser, the Wakelet extension pops up, choose the collection you want to add it to (or just simply create a new collection in there if you're starting a new one) and then that is it!
Secondly, if you're curating things from social media, let's say on #EduTwitter, the extension even adds a handy little Wakelet icon underneath all of the tweets so it's super easy to add tweets you've found into your Wakelet curation.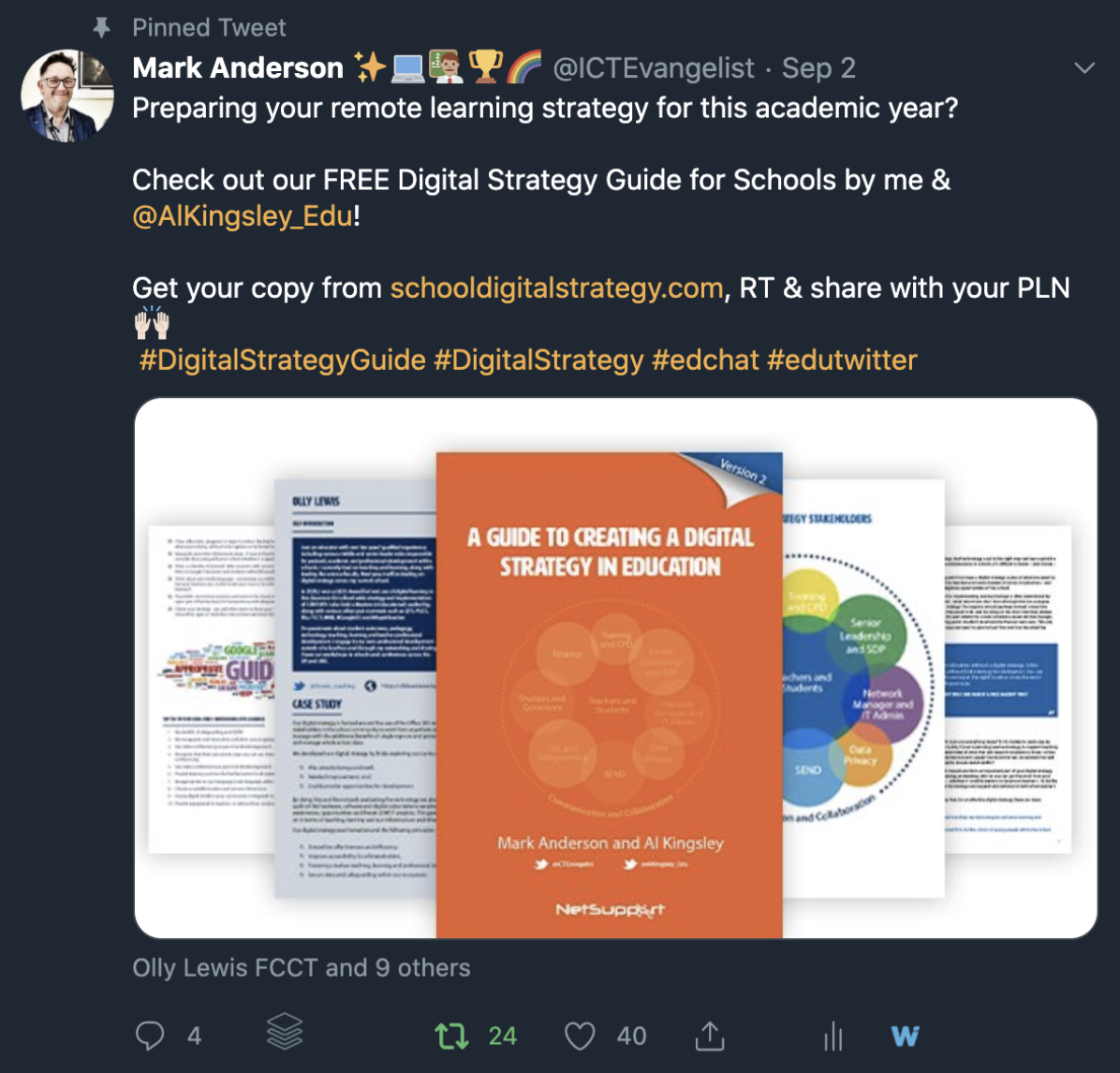 Here's one I've been curating recently for some work with the University of Worcester's PGCE course.
Thirdly, if you're not looking to do any of this in your browser, it's a very similar experience when you have the Wakelet app installed onto your mobile device. Simply tap the share icon, whether it's on a news story, a resource or anything else, choose Wakelet from your list of apps you can share things to and it's the same experience. As you'd expect there are apps available for both Android and iOS.
The best edtech has a low threshold in terms of learning how to use it but hugely scalable in terms of the depth of challenge and range of learning and teaching tasks you can complete with it. Wakelet does this.
Further to this, the other integrations in Wakelet make it super easy to bring in content from lots of places and spaces directly within Wakelet too. Simply go to wakelet.com and create a new collection. Once there simply tap on the + icon to add content to your collection and you'll see from the list of options available to you the exciting opportunities for sharing that present themselves to you too:

From simple text to YouTube content, tweets, bookmarks to specific places, images, PDF files, items from Google Drive or OneDrive – you can even share your Flipgrid videos and Flipgrid shorts directly into your own collection. You have complete control over all of this too in terms of the order in which they appear, any breaks you may want to put in between them and much more besides.
It's easy to see why so many educators are excited about Wakelet and its potential and use in education, me included, and in true Blue Peter style, here's one I made earlier to demonstrate a way in which you can create a Wakelet collection to support Professional Development:
What else?
I haven't shared yet how easy it is to collaborate with others in Wakelet. You can create collections and then add your students easily to your collection to create shared collections around important topics. Therefore, Wakelet isn't just easy to set up to share your resources, links, content and other things in a one to many scenarios, such as a teacher sharing lots of things to a class. It is also possible to co-curate the content with your learners too. Just simply click on the 'invite' button and choose from the variety of simple options to share your Wakelet with others so they can curate on there with you too.
Wait, there's more?
Absolutely there is! Not only is it super-easy to share your completed curation in a wide variety of ways, last week Wakelet introduced a new way to create and curate your resources with a new feature called Wakelet Spaces.

The launch of this new feature was really fun and you can watch it back here. Kudos to the team for putting it together.
Wakelet Spaces has the potential to take the use of Wakelet to a whole new level.
Essentially, if you are familiar with the idea of sharing folders and files using tools such as OneDrive and Google Drive, then you'll know that if you share a folder with a specific group of people, everything contained within that folder is then shared with that same group of people. Spaces work like this; so you could easily set up a class space, share it with your class and then every class gets the same access for collaboration to every collection within that Space.
At a deeper level, you get further control over who can do what within each of the different collections.
These options are available to you as the administrator of each collection within your Space but give you that added flexibility to give more control to your collaborators, for instance, if you were developing a series of resources with colleagues as opposed to your students.
Wakelet says:
Spaces will allow people to organize and present content better than ever – providing the option to invite others to work together on research, team projects, collaborative collections and much more. Spaces has been designed to:
Help people organize their Wakelet collections better, by allowing them to create specific areas in which to store them
Empower people to create living, breathing environments on any subject, topic, or project
Allow people to take collaboration to the next level, by inviting colleagues, friends and family into Spaces to create collections and work together
As more people than ever work from home, there's a real demand for free, convenient platforms that help facilitate clear, simple collaboration between teams.

Wakelet's new feature has been designed from the top down to make working together easier than ever, with the lowest possible learning curve. Simply create a Space, share the join code with anyone you want, and together create collections of embedded links, videos, articles, PDF's, social media posts, and pretty much anything with a URL. You can even add your own notes and images, as well as record video directly into a collection.
As you'll probably gather from this post too, I'm in agreement. It's a great addition to what is already a superb platform for sharing, curation, collaboration and it's easy to see why so many users of Wakelet are riding what they call on social media, the #WakeletWave. If you want to learn more about it, why not click here and search on Twitter on that very hashtag and see for yourself!