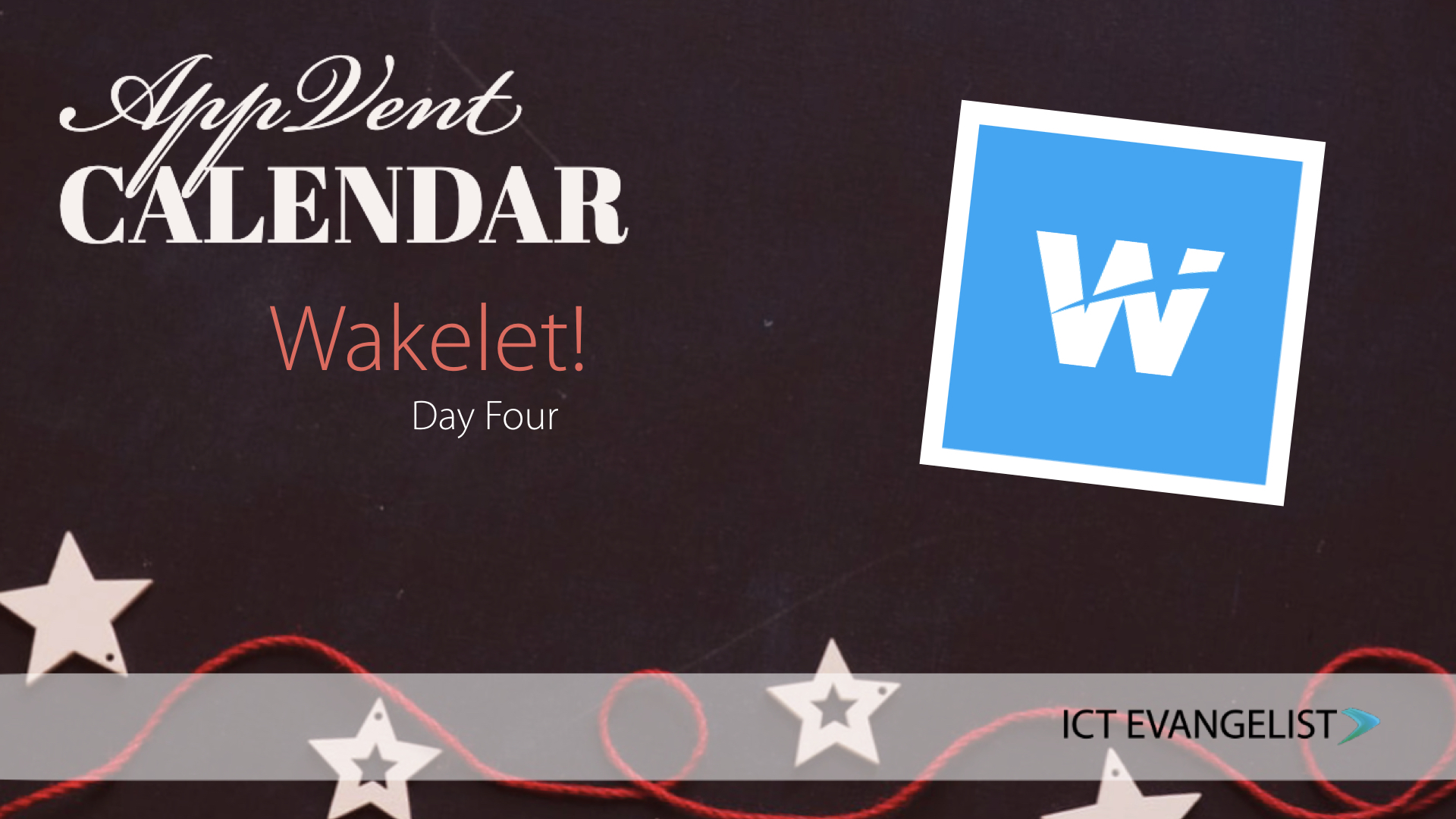 Welcome to this, the fourth day on the #Appvent calendar. If you aren't riding the 'wave' after today's entry then you're missing a nifty trick. Today's entry is Wakelet.
After what I think was a shaky start around the time we saw the demise of Storify, the true potential of Wakelet is now being realised with a curation tool that can be used in so many ways. Wakelet is something I make use of every single day in my research, work, curation of content, sharing and collaboration with others.
What is Wakelet?
Essentially, Wakelet is a curation tool that allows you to save, share and organise content from across the web. Whether you need to save tweets from a Twitter chat or bring research into a specific organised area, Wakelet can help. You can curate music playlists, reading lists, resources, ideas… you can even now add files in from OneDrive to share with others in a tidy organised sharable space.

As you can see from the image above, Wakelet has lots of options for adding in different content too.
Wakelet also has great embedding options. In true 'Blue Peter' fashion, here's one I made earlier:
As a tool closely linked to Microsoft, as you'd expect, Wakelet works really nicely with lots of other Microsoft products (as you may have noticed in the image above). With that in mind, Wakelet also has Immersive Reader built-in so you can use the reading facility to read content shared via Wakelet.
Anything else?
Wakelet doesn't just work well with Microsoft products and this is where I think it really gets good. The integrations into other platforms are superb. Wakelet works really well in Chrome. Let's imagine you're researching using Chrome and want to use the Wakelet extension to curate the content, just click the Wakelet extension icon and add it directly into a collection. The Wakelet tab option in Chrome is superb too. You can add all of your open browser tabs straight into a collection which is super handy if you have (like I nearly always have) far too many tabs open to actually distinguish which one is which. You can even use the Wakelet tab to see your collections as soon as you open a new tab, it really is nifty. The same extension works just as well in Firefox and Safari too. And if you were thinking well what about Google Classroom? Well, just like you can send things into OneNote Class Notebook for your learners, so you can with Google Classroom too. And Remind. And Flipgrid… the list goes on.
The integrations work really nicely in iOS too. Want to save a tweet? Easily add an article you've found? Wakelet works great in the sharing options of other apps. Equally, the iOS app has the same functionality as the web app, so you can access all of your curated collections across multiple devices.
For the classroom, you can also add in contributors to your collections so groups of students or whole classes can work on curating their research into one, secure and safe place.
For more information on Wakelet, visit https://wakelet.com where you'll find links to all of the different apps, extensions and more. They also have an education-focused site which is accessible here. where you'll also find a free educator's guide to help you get started.
If you'd like further ideas on how you can use it to collaborate, curate and more in the classroom, why not check out their free course on the Microsoft Education site too and get some extra credit on your Microsoft badges at the same time!
I hope you found this app useful. I'd love to hear what you think about it and your feedback on the Appvent calendar in the comments or on Twitter too. I'm looking forward to sharing more with you tomorrow!
---
If you like the resources I share and my approaches to teaching and learning with (and without) technology, I work with many schools supporting them with consultancy, training, support and more. If you feel like I could help you, drop me a line via my contact page and I'll be in touch.