There are so many companies out there trying to vie for your attention as a teacher, middle leader or senior leader. Education is big business and when it comes to technology in education, the costs involved often mean that technology is often the second most expensive item on the school budget after staffing. So how do you sort the wheat from the chaff, so to speak?
So why am I sharing this with you?
Well, if you're reading this then the chances are that you follow me on Twitter and you do so because you know that I share research-informed ideas, resources and lots of things around technology and its effective use. I wanted to be very clear that whilst this blog post is a sponsored blog post, I choose very carefully the companies that I work with. One of the few companies I choose to work with is Unio By Harness ® who I'm going to share about in the post. While I have you here at the start of the post too, there's a competition in this post to win a year's free subscription to the Premium version of Unio By Harness® for the whole school!! Find out more at the end of the post. 
It is fair to say that I have been involved with them in the development of the product for some time now and in a number of ways; primarily through feeding forwards how their product could be developed and improved to best serve learning and teaching. Additionally, through their business development director, Nihal Salah, they have taken on board feedback from lots of other teachers such as Bukky Yusuf, Olly Lewis, Christina Bury, Rose Dray and Joe Blaney. All of this feedback impacts upon the product.
That is why I'm sharing this post with you today.
Yes, the post is sponsored but its focus is to share with you why I think it's a good tool for learning in the classroom. Additionally, it is to share how the product has been developed with both a free and Premium version and the great features that are built into Unio to help impact upon learning and teaching.
A pedagogical and research-informed focus
You don't have to just believe me either. If you haven't come across the Kokoa Evaluation website yet, it's well worth a look. It's a site that rates edtech for its suitability and potential impact in the classroom and they've evaluated Unio where they have awarded it their seal of certified educational quality across a whole bunch of standards. It was also a finalist in the Global Edtech Awards and was touted as one of the 10 most exciting game-changers at BETT 2018 on Innovate My School. It is also really popular with teachers with it being used in 47 different countries worldwide. I'm proud to be involved with them.
So how does it work?
Well, essentially, it's very similar to how I described it in my blog post about Unio last year.  It is still a web-based system which can facilitate lots of different learning activities in your classroom. Being web-based means it is really agnostic and works on lots of different types of devices, so long as they have a web browser. You can share interactive online whiteboards and as a teacher, you can see all of your student's screens in real-time and any annotations they may make on your screen. It's most akin to a cross between Explain Everything Whiteboard and Nearpod, with many of their best features combined.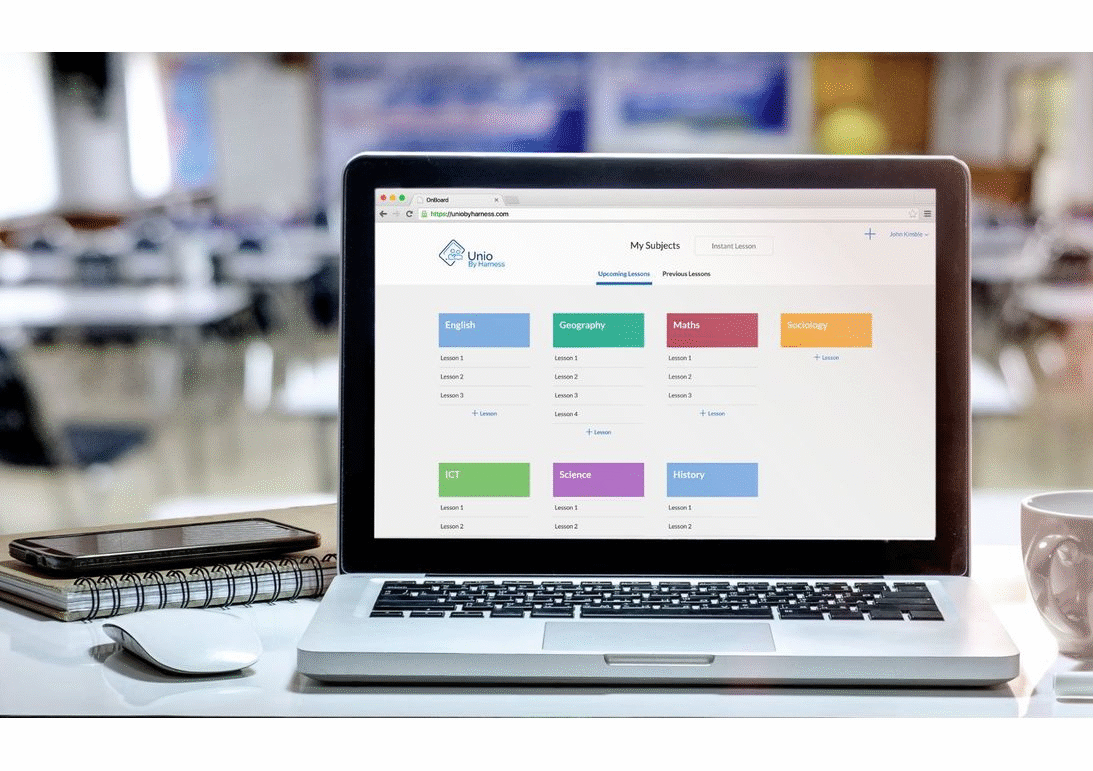 They have three tiers of the product. There's 'Unio Free', 'Unio Premium Teacher'  or 'Unio Premium School'. If you sign up for a free account then you will get 120 days automatically of the Premium version which will give you plenty of opportunities to see what you can do with it in the classroom. Here's how the free vs premium offers compare:

What about Microsoft or Google integration?
Unio can accept lots of different document types such as PDFs, Microsoft PowerPoint, Microsoft Word and more for sharing with students live on their screens in the classroom or even from home in a flipped classroom model. It can also be used in conjunction with Google Classroom or via Microsoft OneNote/Teams and coming soon, the tool will be able to support single sign-on with both Office 365 EDU and Google Suite for Education. To give you an idea of how closely aligned Unio is with these ecosystems, you can even import a Google Slides presentation directly into Unio from Google Drive.
Classic features
There are lots of features in Unio that I have loved from the get-go and they have some great new features too.
Blank all
Have you ever had a class where they're all working away feverishly at a computer or tablet and you want their attention? I have. The blank all feature allows you to blank all of their screens remotely so you can capture all of your classes straight away when you need it.
Sync / unsync
There are times when it's important for you to be able to run through your learning content in a linear style, where the whole class moves through together at the same speed. There are other times though, particularly when you're wanting students to work independently, supported with differentiated materials. The sync mode allows you to work on a Unio lesson in tandem or, if you choose unsync, students can move through the content at their own pace. Fab. Just what you want.
Present to all
Students can become the presenters with the simple press of a button. Giving students the opportunity to present, share and discuss their work or learning is a great way to bring authenticity and agency to learning activities in the classroom.
View student screens
This is a great feature where you can see the work that every student is doing on your screen at any given time. And you can jump on in there and give live real-time feedback as your students are working on it too!
New features!
Some of the feedback given by myself and others has led to new features being added to Unio which I think are pretty exciting:
Audio feedback
You or your students can now leave audio feedback which can either be imported or recorded live onto the slides. Audio can be record and transmitted to the whole class or even just to individual students. A great way of reducing feedback time and super accessible for those younger students whose literacy isn't accomplished yet or those who might have additional learning needs.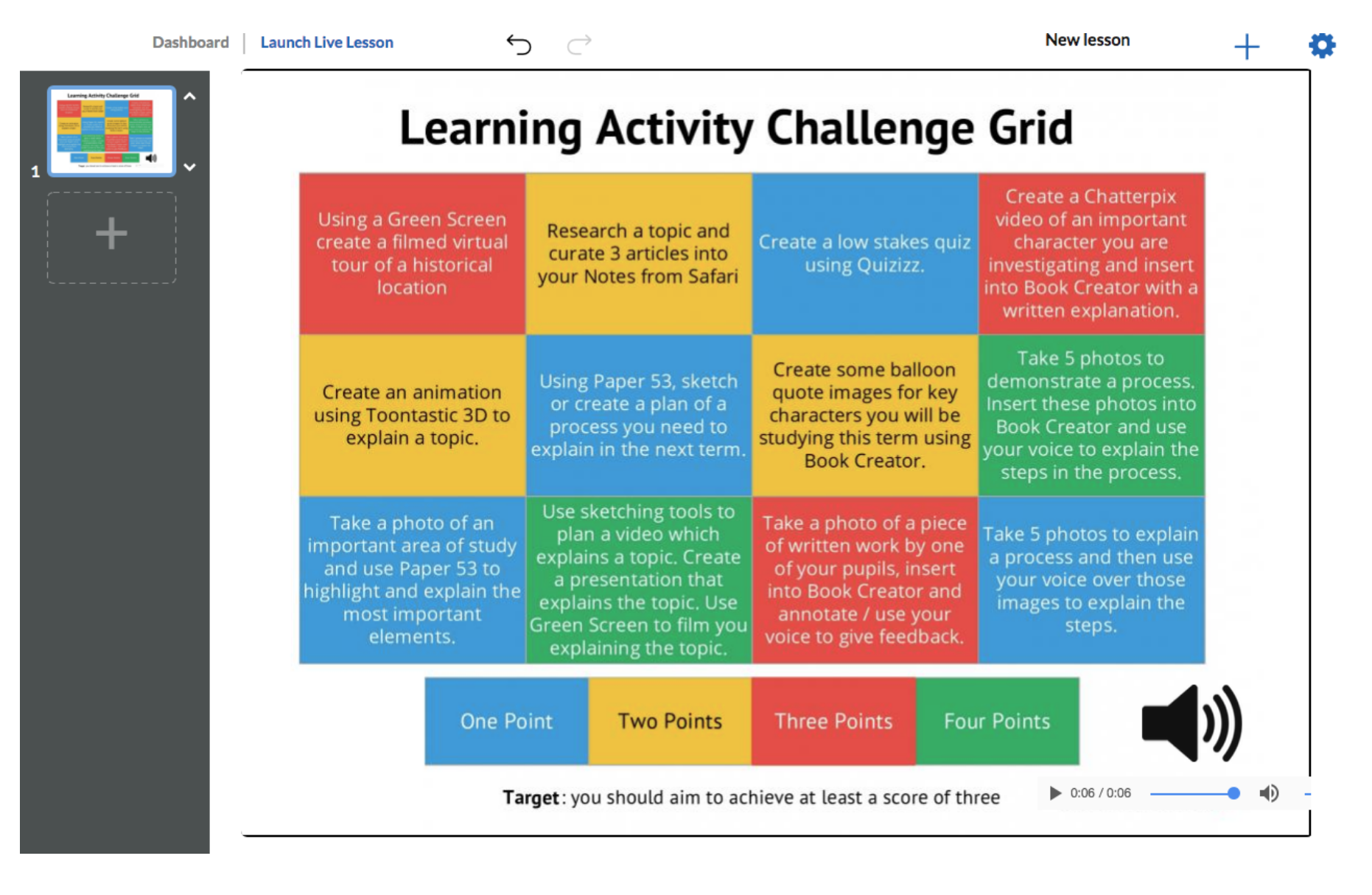 Export
You can now export all of your lessons including all of your student annotations and quiz/poll results. Simply go to the 'previous lessons' tab in your dashboard and you're away!
Student accounts
With the arrival of student accounts, this means that students can access all of their work, teacher content and teacher feedback after the lesson ends. Great for revision and follow up retrieval practice exercises. Great too if you're looking to flip the classroom so that learners are easily able to access learning content.

Data export
I don't know about you but I always like to have a good repository of information about my learners to hand. Whether you want to download that from Unio and keep it locally or be secure knowing that you can get access to that data at any time it's good to know you can easily get access to it.
Free training session

As part of my work with Unio I'm running a free one hour online training session on 12th April which will explore:
How to choose the right technology for your teaching and learning goals

Simple, yet innovative ways to use technology in the classrooms to increase student engagement

How to transform your existing lessons into interactive, engaging lessons in three easy steps

How to use technology to save time on marking and feedback

How to make the most out of your existing resources and technology
If you'd like to join me you can do so by signing up on the Eventbrite here.
Competition
If you would like to win a year's Premium whole school account to Unio worth over £800 it's an easy two-step process:
Click the sentence below and tweet the message!
I'm excited to try out Unio by Harness in my classroom, learn about it here #edtech
Sign up for your free account with 120 days premium access by visiting

www.uniobyharness.com
Winners will be notified at the end of April. You have to have completed both steps in the process above in order to be eligible to win.
To sum up
It's a great tool. It's been designed with teachers for teachers. It can enhance learning in the classroom and has been shown to engage learners too. Why not give it a go? If you'd like to find out more why not join me for the training session. 
Thanks for taking the time to read this sponsored post.