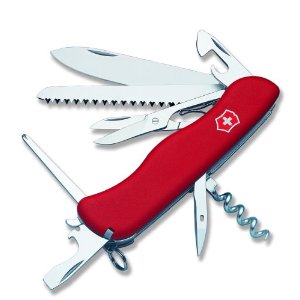 It's known in many circles that I'm leading on how the iPad can be used to inform and support teaching and learning at Clevedon School. Part of that role involves me looking at apps and determining their pedagogical value and how they might be used to support learning. With that role, I also often get asked by staff to recommend apps for their own personal use and productivity……
I spent some time today thinking about different note taking apps that take account of the desire to both handwrite and type notes as I had been asked to research which was the best app for the job. I had whittled it down to three:
Whilst Paper is a particularly amazing app that shows off some of the cooler and more exciting and graphically pleasing features in apps available for iPad (plus its amazing Brushes/Pens) I do see Paper as being more of an artist's sketchbook or a notebook for ideas than a serious note taking tool. Don't get me wrong – it is a simply gorgeous app, dripping with geek chic – it wouldn't have won one of the Apple Design Awards 2012 if it wasn't great. However, that left me with Noteshelf and Notability both currently reduced in price to a brilliant £0.69 each.
My way of reviewing the apps normally falls in to the following categories:
Ease of use
Features
Pedagogical benefit
Inspiration
Relevance to students
Relevance to curriculum
Price
In this case, as I was reviewing it for a staff member for personal use as opposed to students, it was far more linked to the first two options. So, given that both apps are pretty much identical in terms of core features, it led me to think that the Notability app would be the one. I say this, as not only does it have the same note taking power of Noteshelf of being able to write / type on notes, choose papers (albeit Noteshelf allows you to add custom papers which is a benefit over the Notability app), zoom in on sections to allow fine handwriting/diagram creation, Notability has some seriously powerful features that Noteshelf doesn't have:
Import of PDF
Import/Export to Dropbox / iDisk / WebDAV
Recording of audio notes
Editable toolbar for text editing
Extended text editing features
Web clips
Handwriting boxes
Text boxes
Figures (for flow charts and more)
So, like me – you'd probably think straight away – ok, they're the same price, they're both easy to use (although to be fair, Noteshelf is probably a bit more intuitive) and Notability has the extended features over and above Noteshelf – Notability is the winner.
That
Yes, Notability has more features but I'd always recommend Noteshelf.
He went on to use the analogy that some apps are a bit like a Swiss Army knife. Yes, they have tools that mean you can complete lots of tasks with them, but they're not particularly great at any of them. So if you want to cut up a loaf of bread, yes you could use your Swiss Army knife, but given the choice would you want to use that or a bread knife? If you wanted to cut your toe nails would you use a Swiss Army knife or a pair of nail scissors… so forth and so on. So, whilst Notability is an app that has bells and whistles and lots of features, the Noteshelf app does exactly what you want it to do, intuitively, elegantly and given it's a tool specifically for handwriting notes and the feature of the great backgrounds you can add in to your notebooks from different papers (and any of your own you want to add in) it is the best tool for the job. Everything is laid out really clearly and is very intuitive. Noteshelf is the best tool for the job.
Do you agree? What process do you go through when you're comparing similar apps and trying to ascertain which one to recommend? What's important to you, more features or simplicity of design to facilitate the job the app is supposed to.
Me? I bought both!
I'd love to hear what you think.