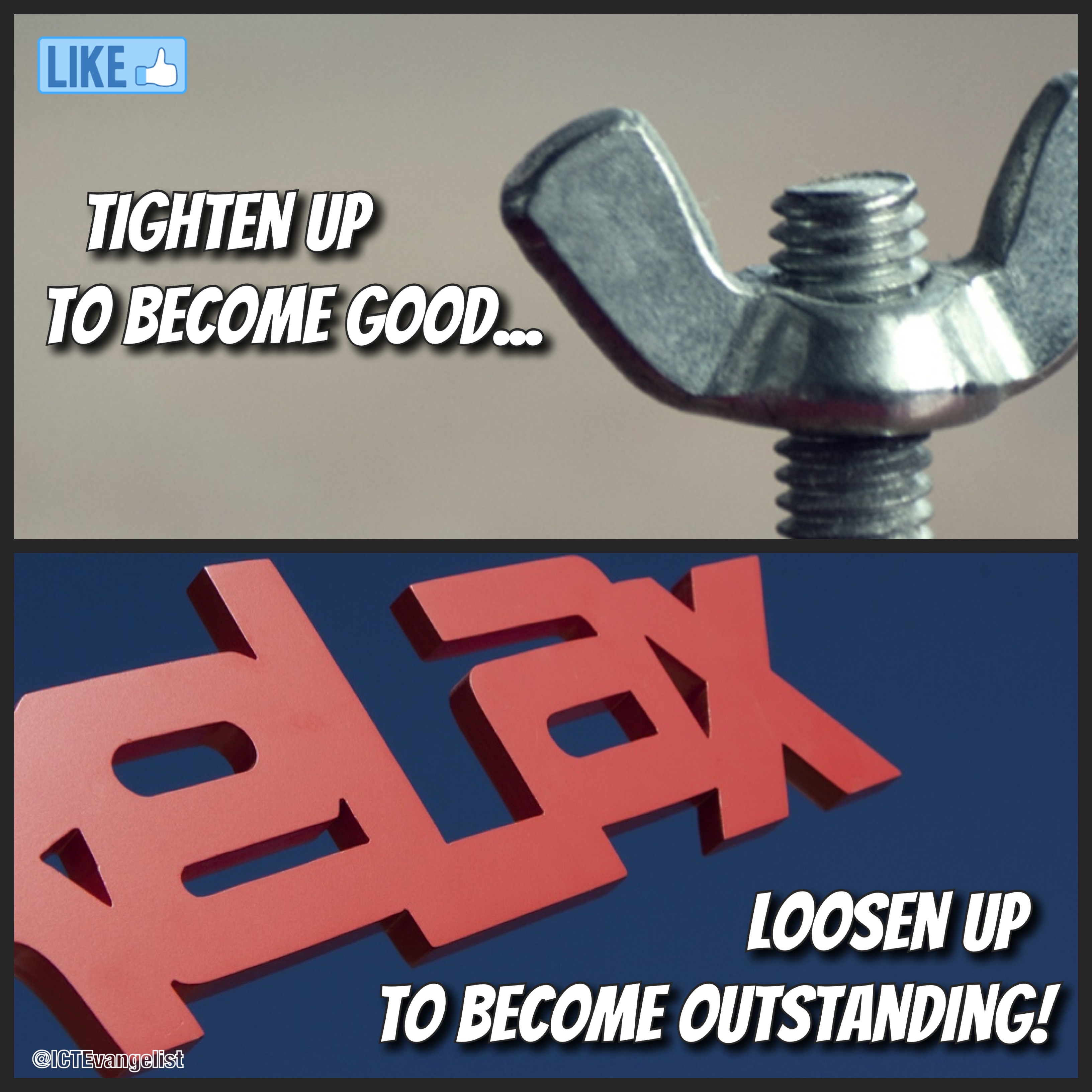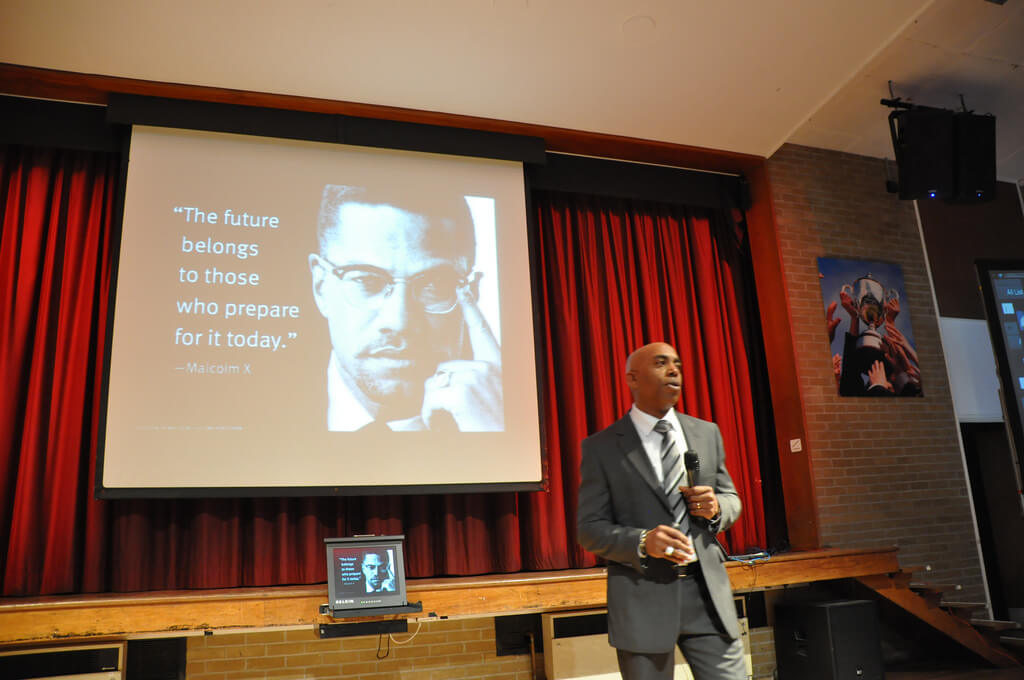 As we approach another Teachmeet at #TMClevedon I've been reflecting about the Teachmeet landscape around the globe now and it is great to see how they're developing more and more. Internal teachmeets which I first heard @jamieportman talk about a few years ago now are happening at lots of schools. Specialist TeachMeets happen such as TeachMeet English taking place in Leeds. Pedagoo events such as PedagooSunshine following the TeachMeet ethos but allowing further exploration of themes than a TeachMeet presentation does….
One specialist Teachmeet that I've been catching up on was the Ross Morrison McGill & Stephen Lockyer led #SLTeachMeet in London. Ross, spearheading the #TMLondon series of TeachMeets this past year working in rotation around the orbital and now with the spectacularly line up SLT TeachMeet organised this TeachMeet. Leading on from the now popular #SLTChat that takes place every Sunday night, this was another 'sell out' event with a great lineup of speakers. I wish I could have been there. Following the Twitter feed and then subsequently the recordings made me reflect upon a few things.
The presentations from @headguruteacher Tom Sherrington and @Heale2011 James Heale held similar themes. Tom talked about facilitating systems which enabled accountability for teams but allowed for those teams to develop under their own design, facilitated by the systems that SLT had created. Rather than stifling teams with procedure, move teams from 'Out of the plantation, in to the rainforest'. Clearly working with systems in this way will facilitate teams to grow from 'Good' to 'Outstanding'. This was further echoed by James Heale who talked about what he has learnt in his first year as a Headteacher. Brave indeed! One quote from his talk which has been resonating with me for some time having read it a few times is to "tighten up to become good; loosen up to become outstanding" which is so very true. Empowering teachers and middle leaders with the support of a great leadership team and structures / frameworks that encourage managed risk taking and development is certainly indicative of the environment in which I work at the moment and would be the way I would want to work with as an SLT member.
In the meantime, here's a meme I've created to help me remember!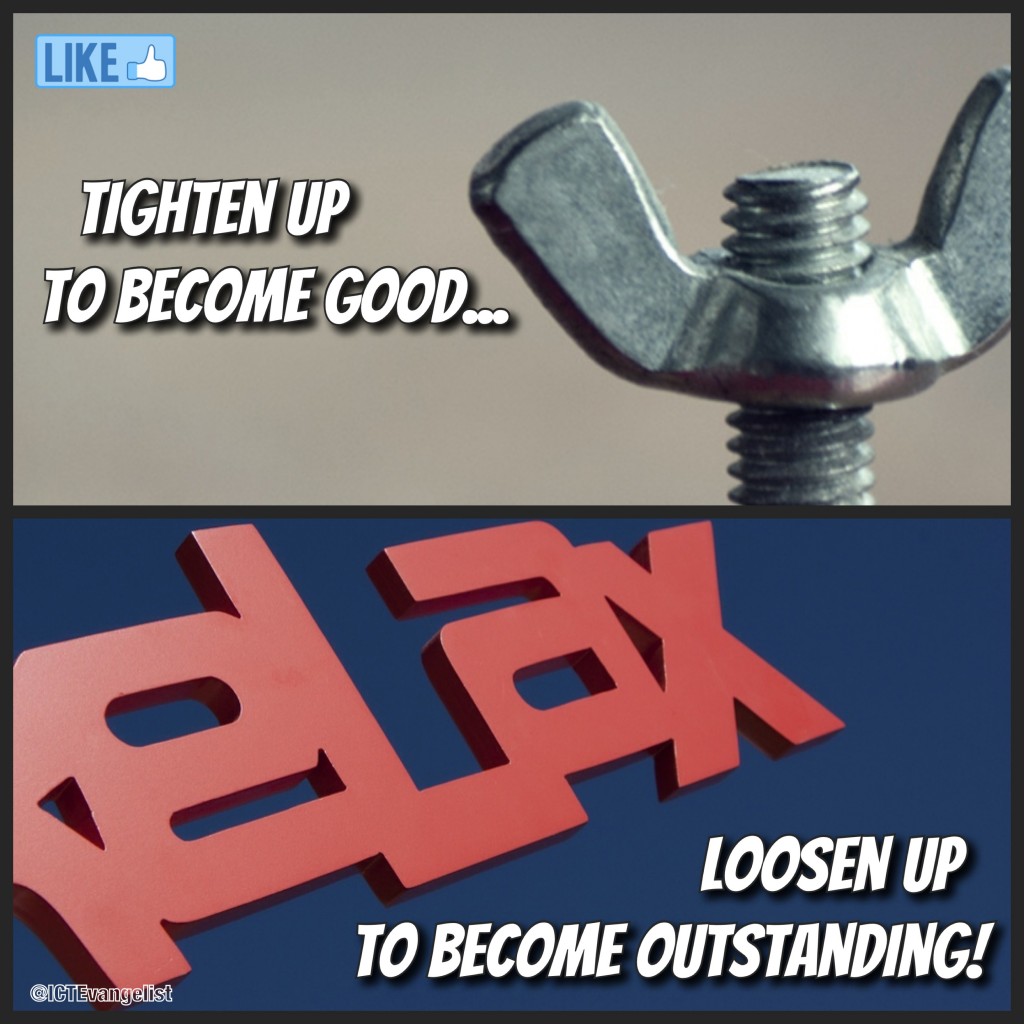 Back to the original part of this post though, reflecting upon where Teachmeets are at the moment…
Not in my nearly twenty years of teaching has there been a better time to support and develop teachers in the classroom. The best thing about all of it is that it's free. Run by teachers, for teachers, for children. It couldn't be better. Or could it?!