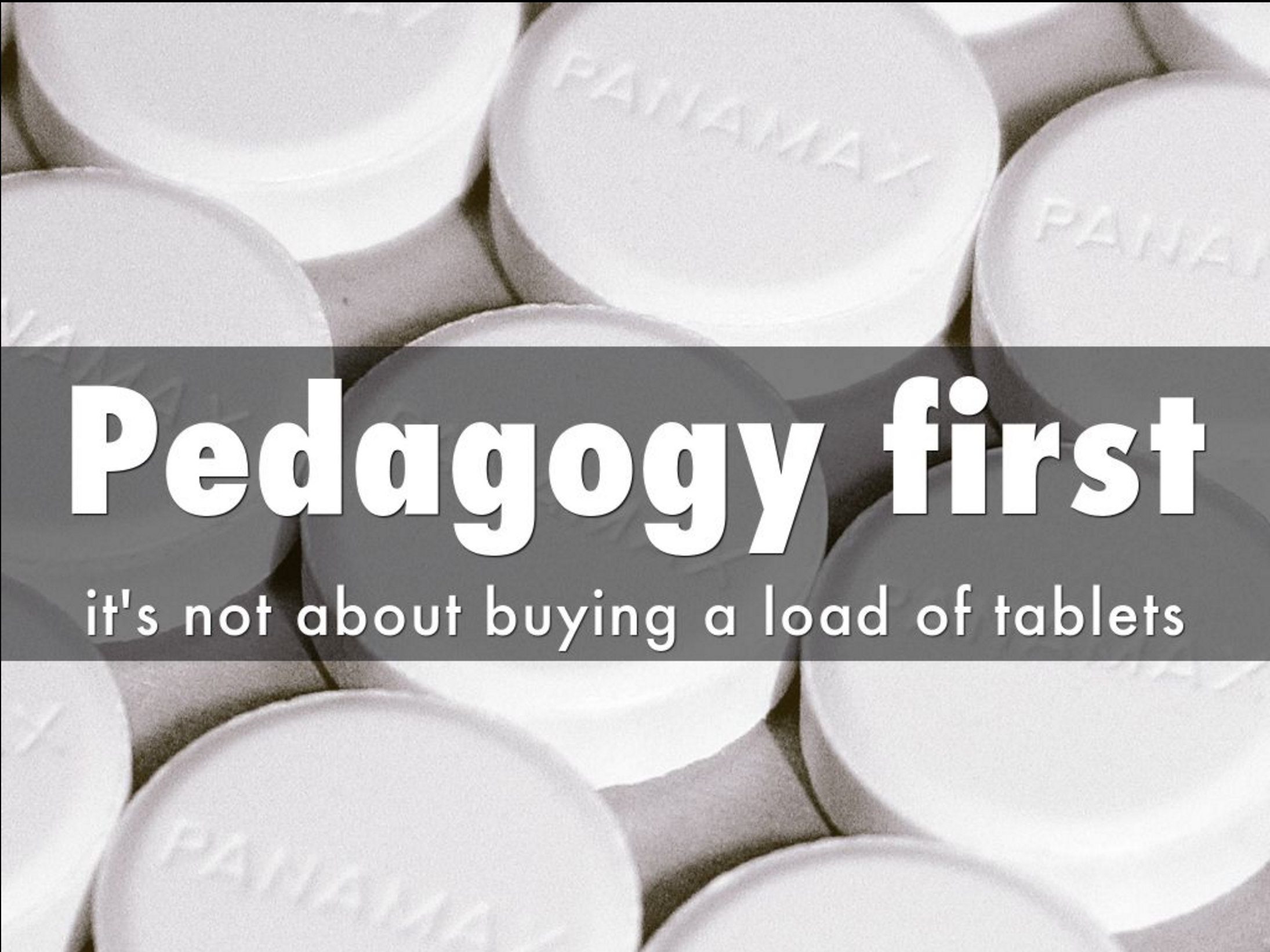 Michael Fullan is credited with the phrase, "Pedagogy is the driver, technology is the accelerator". He's right on the money as far as I'm concerned.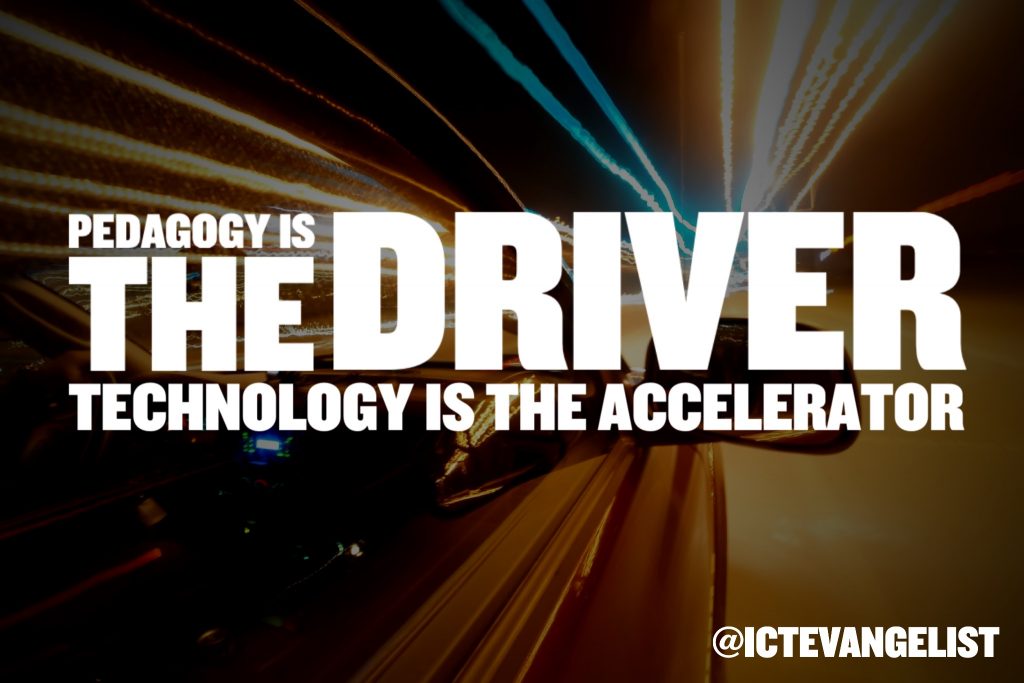 Following a recent TeachMeet presentation at Tom Sherrington's school in London, I was inspired by a presentation by Oliver Caviglioli in which he talked about a number of different things, one of which was that there really is no such thing as deeper learning. It inspired me to create the quote poster in the tweet shown below:
@ICTEvangelist so easy to come up with these bandwagon expressions. No one really knows what they mean most of the time

— Ana Cristina Pratas (@AnaCristinaPrts) March 29, 2016
Ana Cristina's response resonated with me. I didn't think it was a particularly 'bandwagon' kind of phrase but it did demonstrate the lack of context given to the image and quote I had created. It certainly made me reflect upon how the image and the thinking behind quotes that I tweet could be made clearer.
Going back to Fullan's quote above; something that has been my guiding principle with learning with technology has always been that we should have a 'pedagogy first' approach to using technology. It is the focus on my second 'One Best Thing' book 'More Ed, Less Tech' in my role as ADE.
I think the message might be getting through! Is the message clearer on this slide?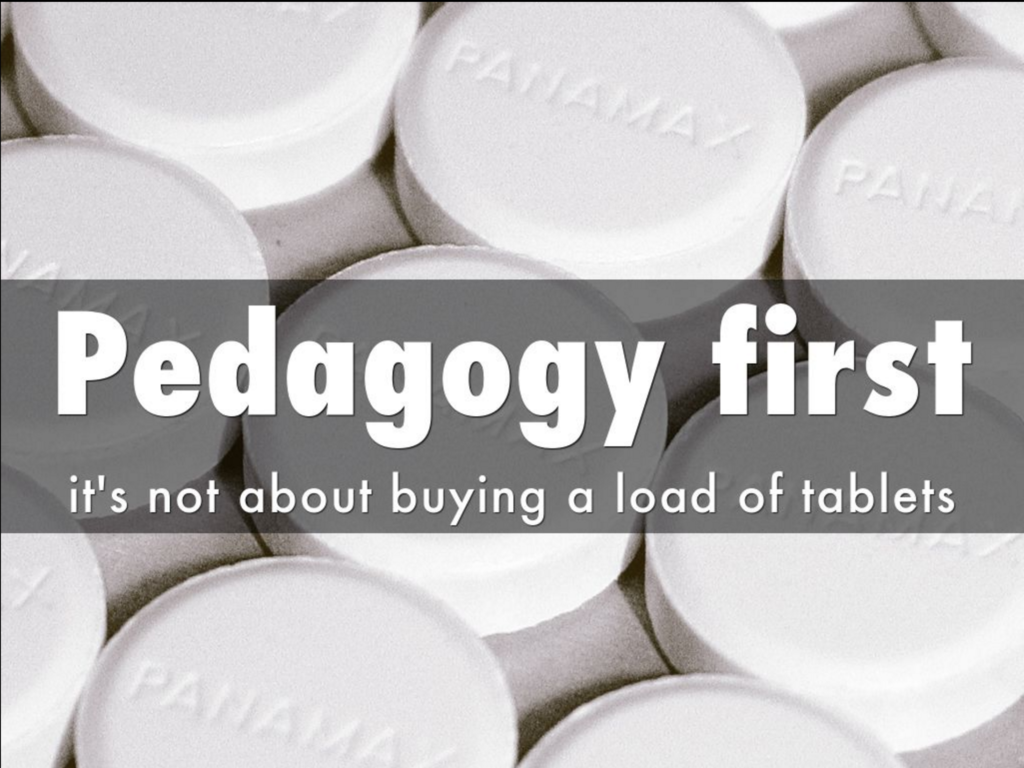 My opening keynote at the Derbyshire ICT/Computing Conference last Friday saw me focussing some considerable time around this topic. Talking and spending more time on the thinking about how and why we choose to use technology (with some solid examples) than throwing 101 apps at the audience.
One of my favourite slides involves thinking about our moral purpose when it comes to teaching and learning (with technology).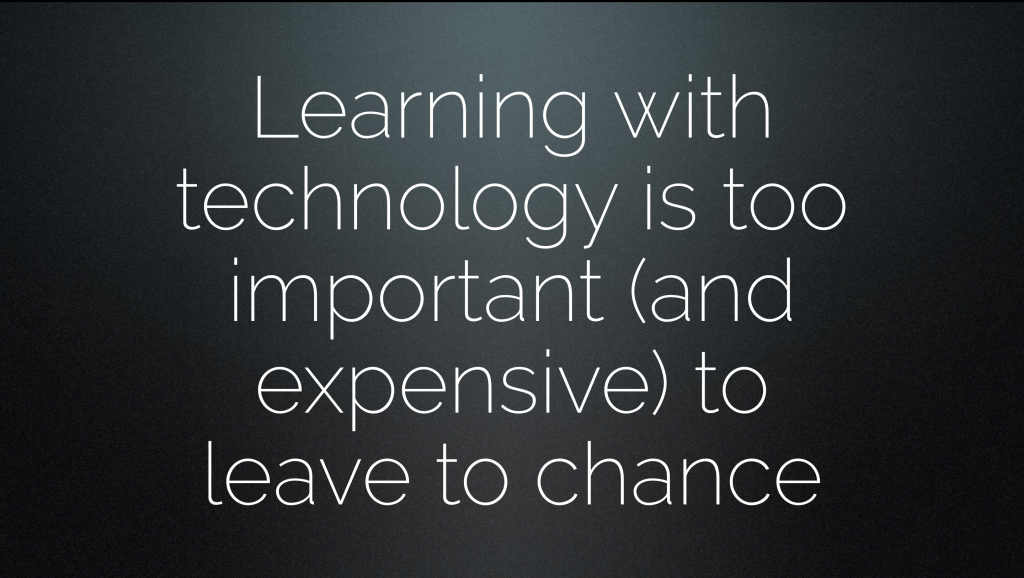 Learning is too important to leave to chance, full stop. Before you go spending a load of cash on technology, think:
Will it enhance learning?
What action plan do you have in place?
What is your whole school vision for technology?
What training or incentives will your staff need?
What difference will it make?
Is teaching and learning in the school right (as adding new technologies to poor teaching won't solve things)?
What do students think?
What do parents think?
Are the conditions for success in place?
There is so much to think about and not just the learning either. As Andreas Schelicher said, "technology can amplify great teaching but […] technology cannot replace poor teaching."
If you'd like to learn more about how I approach teaching and learning (with or without technology) and feel I can help your school, please do not hesitate to get in touch.