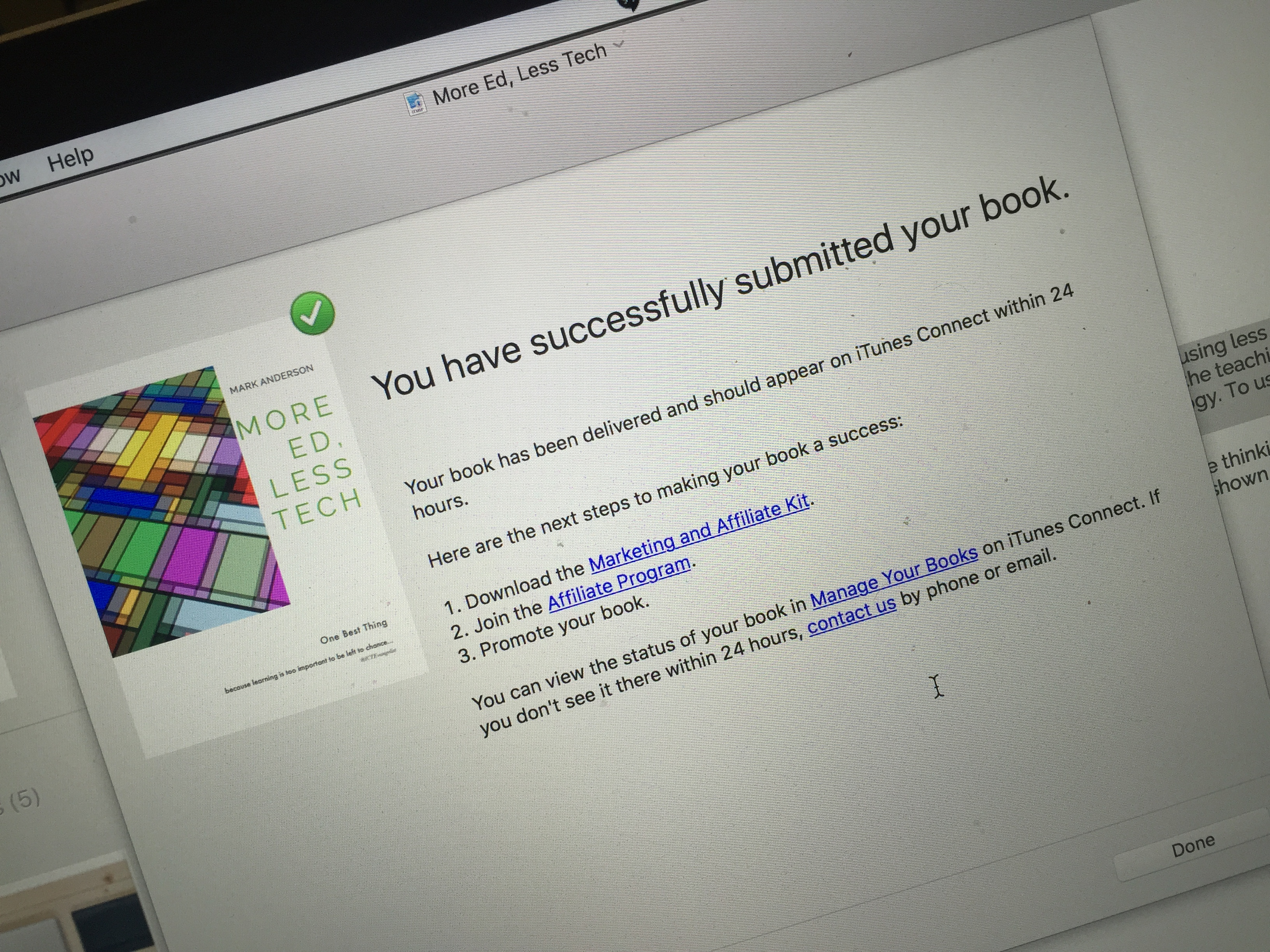 More Ed, Less Tech is the title of my new 'One Best Thing' book made following the ADE institute in Amsterdam earlier this year. It is an ongoing project that Apple asks its ADEs to complete at their institute for educators that takes place each year and I am so very proud to be involved with it and all the other amazing ADEs from around the world. My last 'One Best Thing' book about Digital Leaders can be downloaded here.
The strap-line for the book is 'Because technology and learning are too important to leave to chance'. I am passionate about schools doing tech right. That isn't anything to do particularly with your choice of technology but it really is important to think about key areas, which are discussed in the book. This short book is not about using less technology in education. It will ask you to take a moment to think more carefully about the teaching and learning; the educational thought leadership behind your choices in using technology. To use it not because it is cool, but because it will positively impact upon learning outcomes. So that you think more about education and less about technology.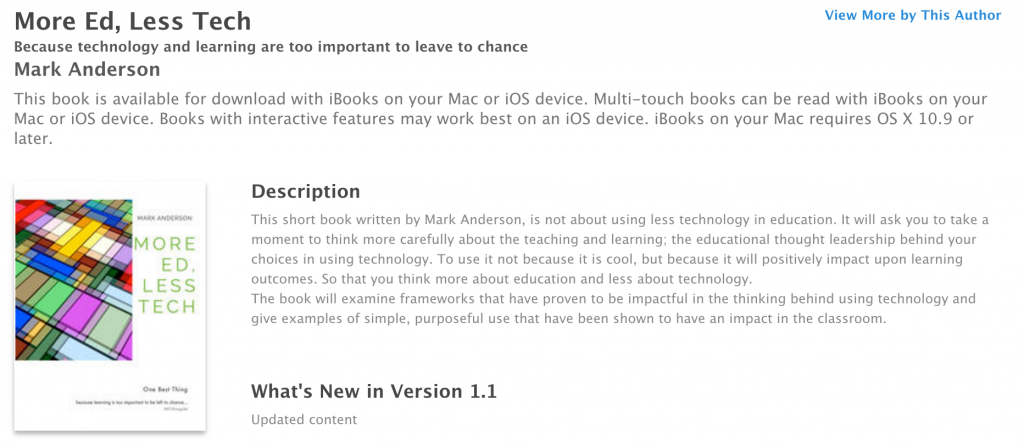 This book, written specifically to be read in iBooks is not available on other platforms. Should there be a demand I can look at making it available however the interactive nature of some of the elements means that this is the best platform for viewing the content.
I can highly recommend reading the innovative practices showcased in the 'One Best Thing' series. You can see all of the other books by visiting here.
I hope you find it of interest. You can download it for free here.
If you feel after reading this that your school would benefit from working with me, please contact me here.