For as long as I can remember, I've loved Wallwisher, or Padlet as it's better known now. Even right back in 2010 it took pride of place as the first resource I shared in my first 'Little Book of Useful ICT Sites' which you can still read online here.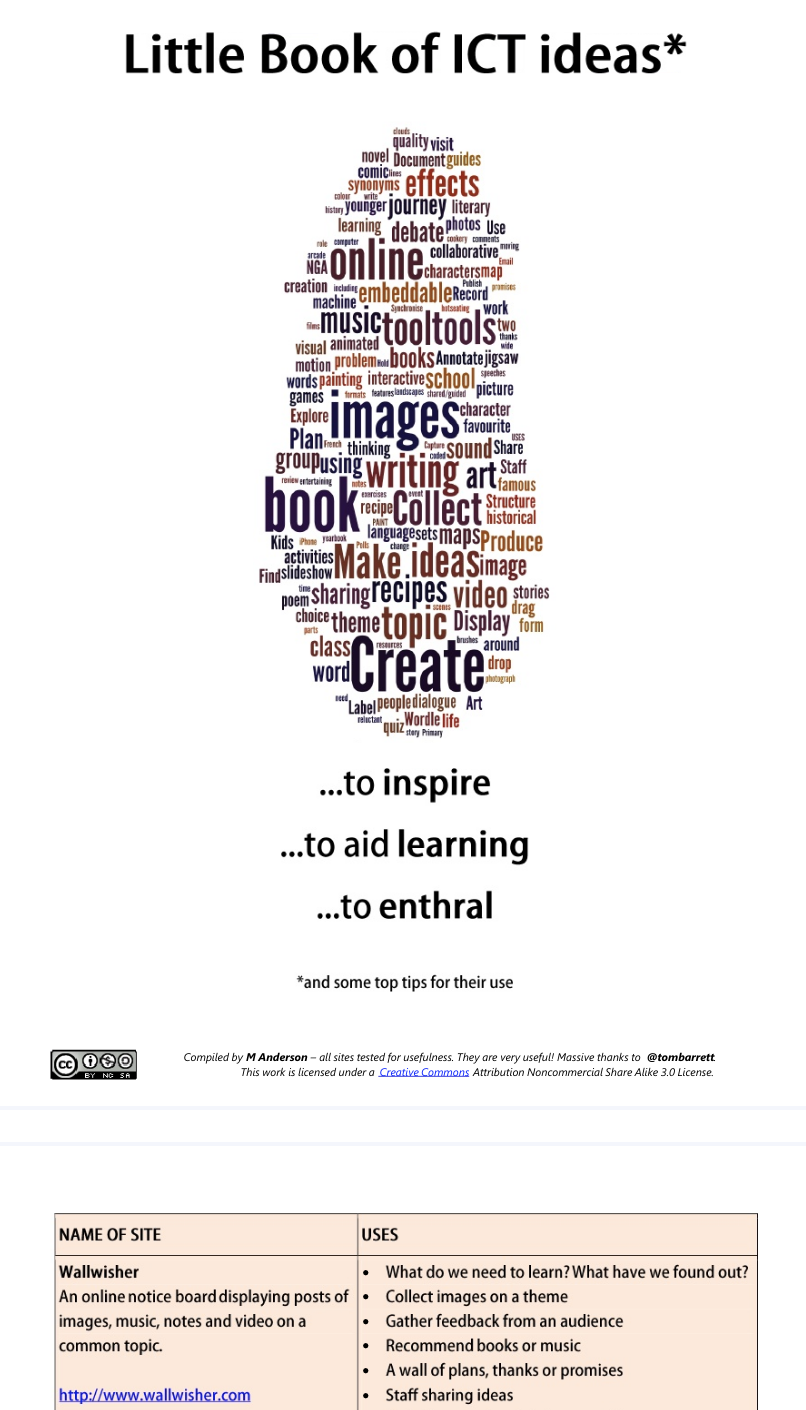 Since then I've shared it so many different ways. It's appeared in every periodic table and I've blogged about it many times, such as here in, "How to use Padlet and why…". If you've ever been to one of my training sessions, it's often something I use to share resources and ask delegates to put their thoughts on too. I've also used it to collaborate and crowd-source ideas with educators from all over the world such as in this recent post, "30+ ideas on how to use #MicrosoftEdu in the classroom".
Well, that won't be happening. Shame really.

— Becki (@beckib77) April 4, 2018
So what's happened?
Today though, Padlet has changed their offering. What was previously a free account for teachers, now to build additional walls to use with their learners they will have to pay either $12 a month or $99 a year or a whopping $1499 for a school-wide account. Already educators are voicing their disappointment knowing that this is a great edtech tool that they can use with their learners but their school will most likely refuse to foot a bill for:
Most searched term on Google today by educators who like to use free tech… @KeelyFlather @CharlieLecuyer9 @james_kieft @ICTEvangelist #edtech pic.twitter.com/AVLHXxurdO

— HannahTyreman (@hannahtyreman) April 4, 2018
So what?
[Updated paragraph]
So you'll have to be deleting walls in order to work within your 3 wall limit. This means you can't keep important walls open indefinitely whether it's for revision purposes, sharing with PLNs, or whatever purpose you might have used it for if you are a regular user. To add confusion to this, the limits are different for different people. If you've been using it a while then you get your current total + 3. For example, if you currently have 80 padlet walls – now you will have an 83 limit. If you're a new user then you just have a limit of 3 walls. I am all for businesses and people making money. We all have to put food on the table, so to speak, but with this approach, the prices involved seem pretty steep to me. I'm not the only person to think so either if you read the tweets.
Hey @padlet you know it's a time of budget cuts in #education? I know you gotta make 💲, but $100/yr is too much for many Ts. #compromise:How about for $30/yr (w/ads) we make as many padlets as needed, comment on all we need, & limited new features? #edtech #caedtech #tosachat pic.twitter.com/TxvjwXhExA

— Josh Harris🚀 (@EdTechSpec) April 3, 2018
Perhaps an alternative more suitable to education approach is what is required. I wonder if they spoke with educators first before launching the strategy. Most edtech companies I know would have consulted on this so it's strange that this approach has been taken. Perhaps a strategy which looked at charging a simple $1 to add a credit to your Padlet account to get 20 more walls or something less steep and more in kind with the usage of educators. It could be made as simple as an in-app purchase for those who use Padlet on their iPad. Either way though, as Hannah said earlier… "the most searched for term today by educators".
Alternatives to Padlet
Well, there are a few around. Lino.it is something I've long shared and is still available. It doesn't have all of the functionality of Padlet but it does allow you to do what you always wanted to do which is be able to share ideas and content on to a collaborative wall – visit the site here >> http://en.linoit.com/.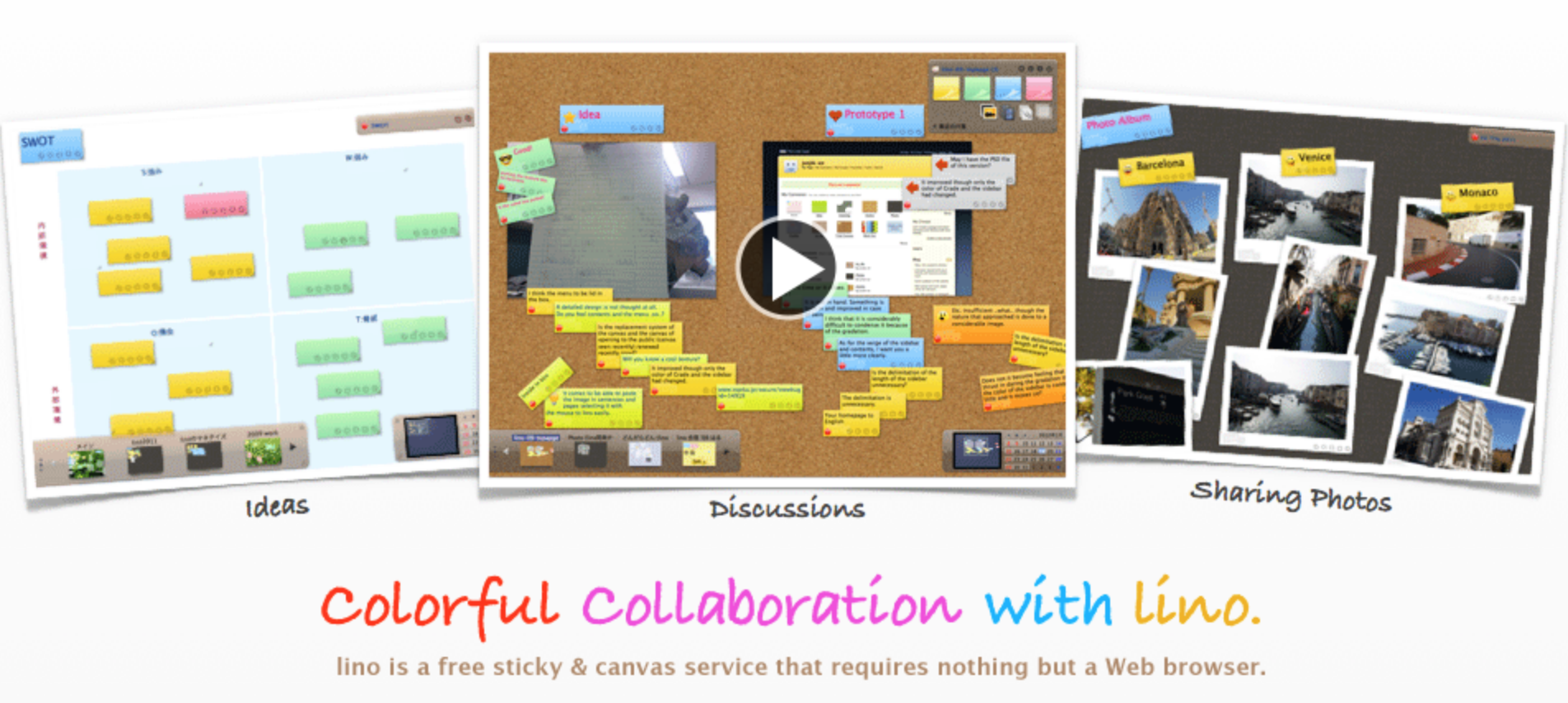 If like me you're a fan of using actual post-its then obviously you can still use those but one of my firm favourites for digitising these is Post-it Plus available for iOS. You can download the app for free here.
If your learners are old enough, I still think Pinterest is a great way to curate and share research and findings too.
There are alternatives out there. Alice Keeler suggested:
Grid view in #GoogleSlides is amazing. Use that to replace @padlet

— Alice Keeler (@alicekeeler) April 4, 2018
Richard Byrne shared a few too:
As promised, here's a rundown of alternatives to Padlet. What's your favorite alternative? And as I suggested in the post, none of these do as much as well as Padlet does. https://t.co/N0S5ZvkUoR pic.twitter.com/fZvVbP9Ko3

— Richard Byrne (@rmbyrne) April 4, 2018
[update] Edsurge have written about this now too >> Padlet's Price Update Riles Teachers, Raises Questions About Sustainability of Freemium Models >> https://www.edsurge.com/news/2018-04-04-padlet-s-price-updates-riles-teachers-and-raises-questions-about-freemium-model
What are your recommendations?