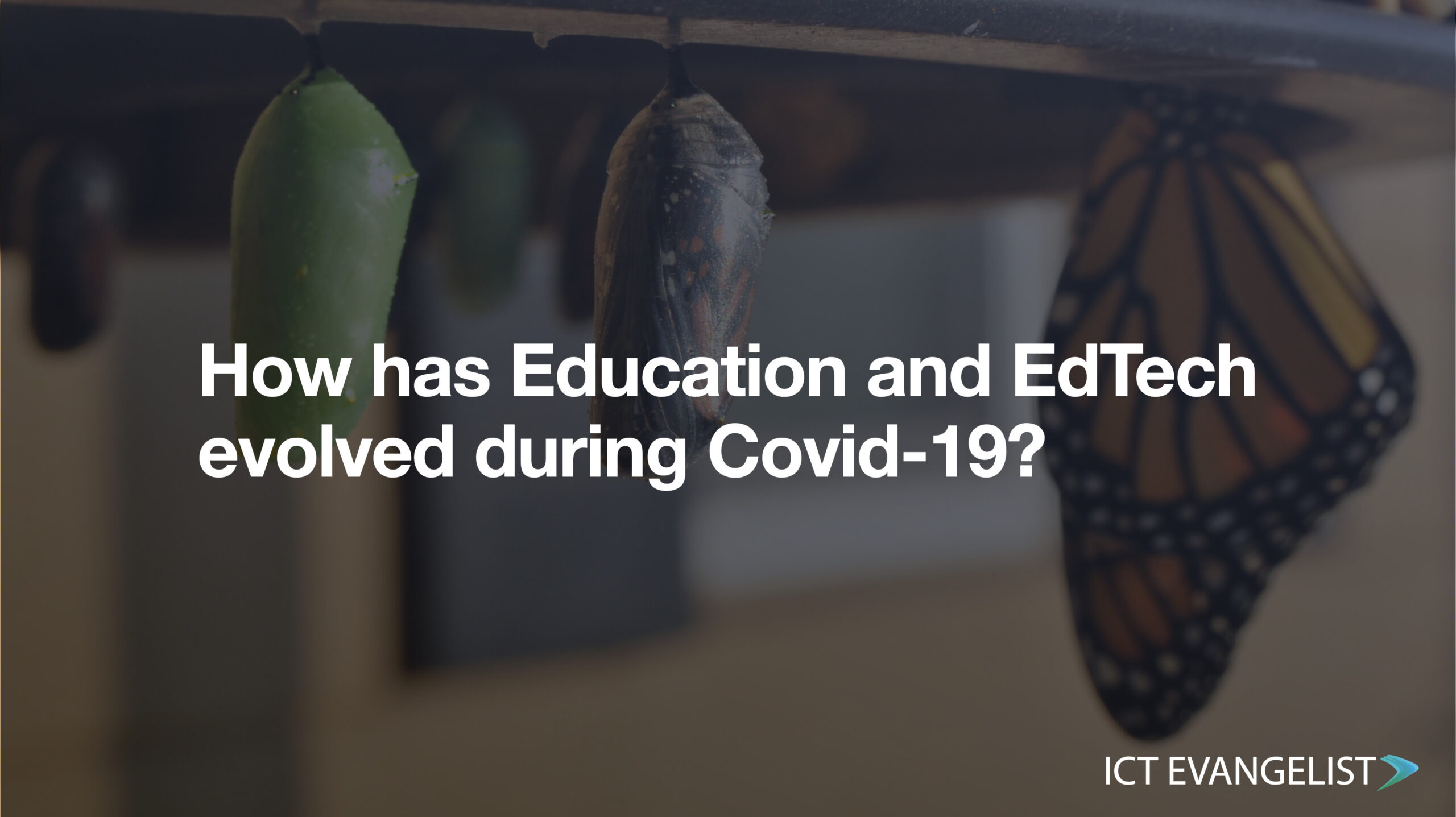 There's no getting away from what a difficult year it has been for everyone the world over. With Collins Dictionary making their word of the year 'lockdown' it is a clear sign of the times. Whilst other words such as ''Rona' or 'unprecedented' or 'the Vid' might have also been up for this accolade, the truth of the matter is; this has been a landmark moment in the history of the world. 
Coronavirus is something that has impacted us on a global scale. As we now hear about the developments of vaccines which are starting to show real promise, the singular reason why this has been able to happen has been the international cooperation of Governments and Scientists. 
This is something that we have seen mirrored in other industries and not least in education. Education is a force for good in the world. As Nelson Mandela is popularly quoted as having said; "Education is the most powerful weapon which you can use to change the world" – he went on to say, "Education is the key to eliminating gender inequality, to reducing poverty, to creating a sustainable planet, to preventing needless deaths and illness, and to fostering peace."
International perspectives from Israel and the UK
With all of this in mind, it was a privilege to have been asked to chair a panel debate by the Embassy of Israel in London exploring the perspectives of both British and Israeli educators and entrepreneurs on how Education and EdTech have evolved during Covid-19?
Panel members in the discussion from Israel included the Principal of Al-Afak School in Jerusalem, Suzan Ghanayem Shihadih, Israeli entrepreneur, social impact investor & Co-founder of Madooa, Daniel Weil and Dr Sima Nisselbaum, Head of Department of Education in the City of Yoqneam. From England, we had Catherine Jessey, teacher, Apple Distinguished Educator and Sparkjar teacher champion, Chris Rees, Principal Officer for Education & Equalities at the Council for Disabled Children (CDC) and Saleem Tariq OBE, Deputy Director of Children's Services, Leeds.
With such broad geographical perspectives, it was interesting to learn about the importance and the impact that educational technology has had in supporting a diverse range of settings across Israel and the UK. 
In a conversation where so much was talked about in terms of education technology, it was lovely to see Suzan, the Principal of the Al-Afak school in Jerusalem share about her school. In particular, the images shared (above) which showed her school grounds and the purpose behind education in her school resonated both with me, other panellists and our audience. 
There is more that unites us than divides us
Often, whilst technology helps us to unite, as it did in the webinar, across large geographical distances, the technology-enhanced our conversations by being able to see what her school looks like. It was fascinating to see the rich learning spaces being used by the school coupled with Suzan's explanations about how they had been using technology to support learning whilst during a global pandemic. 
A key feature in every speaker's contribution was that despite the most difficult of situations educators the world over have responded with innovation and creativity to best support the learners and children in their charge. It was Plato who said, 'Necessity is the mother of invention' and it was interesting to hear from Catherine and Daniel about how they have responded to the pandemic both from an edtech company perspective from Sparkjar to Daniel's innovative online schooling model with his online school, 'Madooa'. 
Daniel explained their approaches to 'curiosity-based learning' and its core purpose to learning and curriculum at Madooa. What was particularly interesting was learning about their mission that they, "believe that the effective way of getting a child to learn is by developing their curiosity".
The many conversations highlighted the critical point that despite education technology being central to facilitating learning being able to continue, it was there to provide a conduit for learning activities, to enhance and ensure continuity, but not to drive the learning activities. 
Accessibility is key
As explained by Chris Rees in his contributions, children with special educational needs shared many of the same issues as children without those needs such as; loss of routine, problems with access at home but went onto highlight that the pandemic had brought opportunity by being able to access specialist services via web services such as video conferencing. "It works incredibly well" he explained although, for some scenarios such as physio support, this isn't quite so easily facilitated. 
The impact of the use of video meetings has proven to be a real win for others too, as shared by Saleem Tariq OBE when he explained how much more effective it was under lockdown for him to meet with the 300 Headteachers in his local authority in Leeds. Saleem explained how under 'normal' circumstances, he would be lucky to be able to meet once a year with those Head Teachers but with the pandemic and thus the lack of possibility to meet face to face, he's been far more able to meet, albeit virtually, with all of the Heads every two to three weeks! He said that "communication and the relationships between the schools and the council have vastly improved". And whilst talking about improvements, he also reported how teachers in the authority have fed back that because of the nature of the tools they have been using, relationships between children, school and parents have also significantly improved too. 
Adversity brings opportunity
Out of adversity comes opportunity and even when you've been preparing for some of the most difficult situations previously, sometimes you cannot mitigate for everything. As Dr Sima Nisselbaum shared, whilst schools in her district had prepared and practised for all sorts of difficult situations in schools, such as the outbreak of war(!), the scenario we all found ourselves in at the start of the pandemic was something (just as was found in the UK) was something that we all found a difficult thing to respond to. 
A common barrier to the impact of education technology I have seen throughout my career has been due to a lack of confidence and competence in using technology by teachers. As explained by Principal, Suzan Ghanayem Shihadih when she shared some impact studies from her school, the pandemic has forced educators to have to use the technology to ensure the continuity of education and her studies clearly showed how educators in her school have grown into their confidence in using technology.
Wellbeing is a core purpose
This was further reinforced by Jessey when she shared how educators have responded brilliantly to the challenges faced during the last ten months and praised their "flexibility" in responding to what is often a fast-paced and ever-changing set of circumstances. She described towards the end of the discussion how now when quarantining is required, this can happen with a moment's notice. This is where Sparkjar, like many other edtech companies during the pandemic, has worked hard to listen to teachers requests that the technology they use to be made "easy" to ensure that they can continue to ensure learning continues, children continue to be supported and their progress and ultimately their wellbeing remains at the core purpose of what they do.
---
This webinar was brought to you by the Embassy of Israel in the United Kingdom. Mark Anderson of ICT Evangelist chaired the debate and this article was also written by him. 
Our thanks to all of our panellists; Daniel Weill, Dr Sima Nisselbaum, Suzan Ghanayem Shihadih, Saleem Tariq OBE, Chris Rees and Catherine Jessey, for giving up their time and sharing their expertise.