Welcome to Day 20!  We are fast approaching the end of what has been a fantastic Appvent.  Today's entry has been provided by Ronan Mc Nicholl, Head of Digital Learning (Prep Schools) at Berkhamsted School.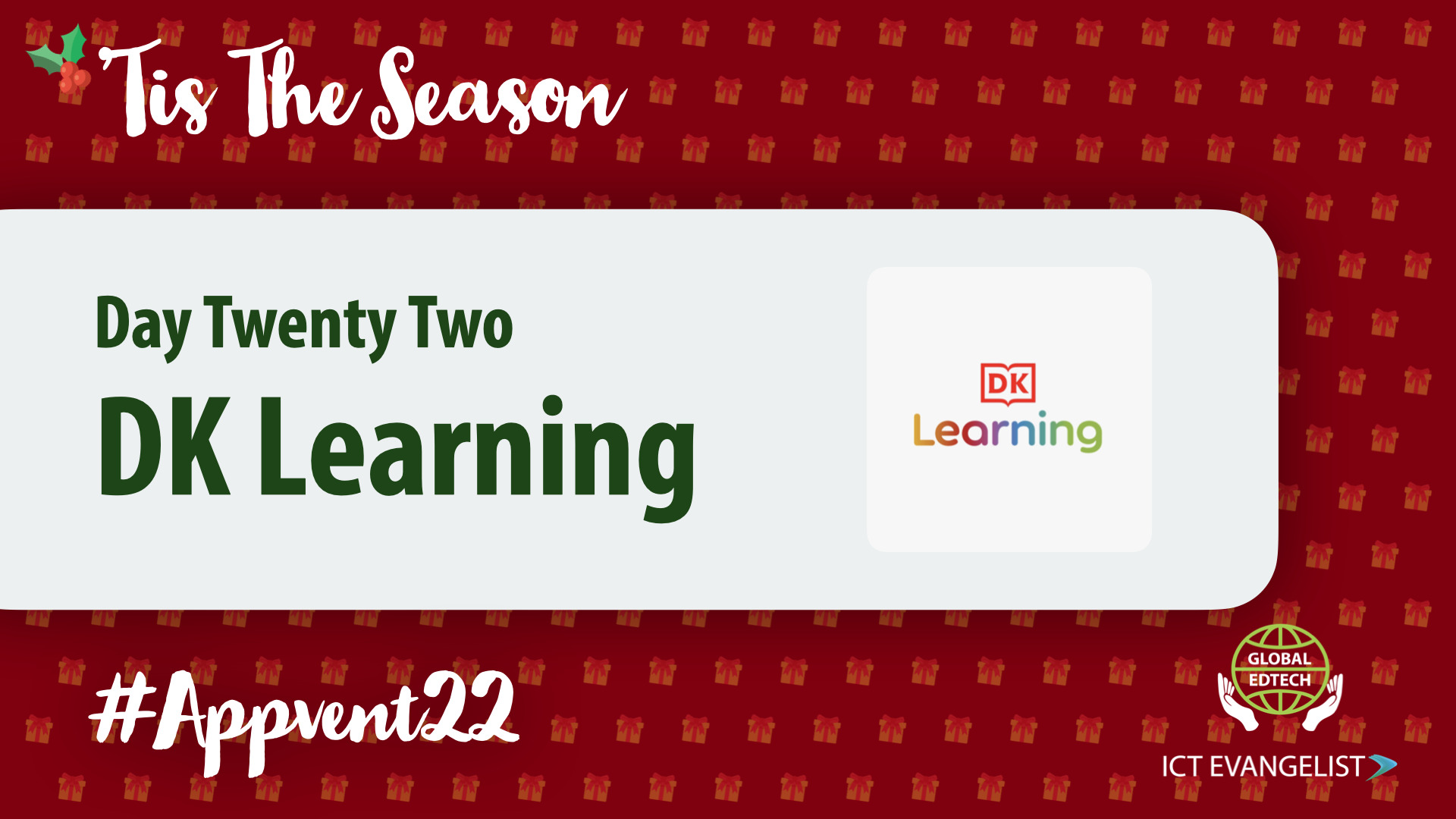 I have been using DKfindout! for quite some time in various schools.  I really like the quality of the articles and visuals it offers.  It was for this reason that I was delighted to learn that they have created a new site specifically for teachers called DK Learning and I think it's worth a look.  
What can I use DK Learning for?
Content on the site is organised by levels, subjects, and types.  Filters can be used to narrow a search which is a great way to quickly find materials for the pupils you teach.  
Resources are categorised into the following types: Article, Book, Case Study, Download, Lesson Plan, and Link.
This video provides a basic introduction to the platform:
Top Feature – Downloads
The most useful feature for teachers in my opinion is the Download section.  Once you choose this option you are provided with a wide range of high-quality downloadable resources for free!  These include worksheets, visual aids, and activity packs.  
Some certificates are also available:
The lesson plans area could be useful if your school happens to already have a collection of DK books and these have been matched to different subject areas.  
It is worth mentioning that the link option helps you find content from the DKfindout! Site.  
Anything else?
DK has partnered with Kahoot and you can access over 40 Kahoots covering different aspects of the curriculum using the following link:
https://create.kahoot.it/profiles/aa1a6a2a-8036-41b1-b354-a6fb42e9f3dd
How do I get started?
Signing up for an account is fairly simple and follows the usual process: enter an email address, choose a password, receive a verification link, and then once verified you are good to go.  
To Sum Up
Given that so many resources are free and of such high quality, I recommend having a look, and as it's a fairly new site I am hoping that the amount of content will continue to grow!
You can visit DK Learning by following this link: https://learning.dk.com/uk