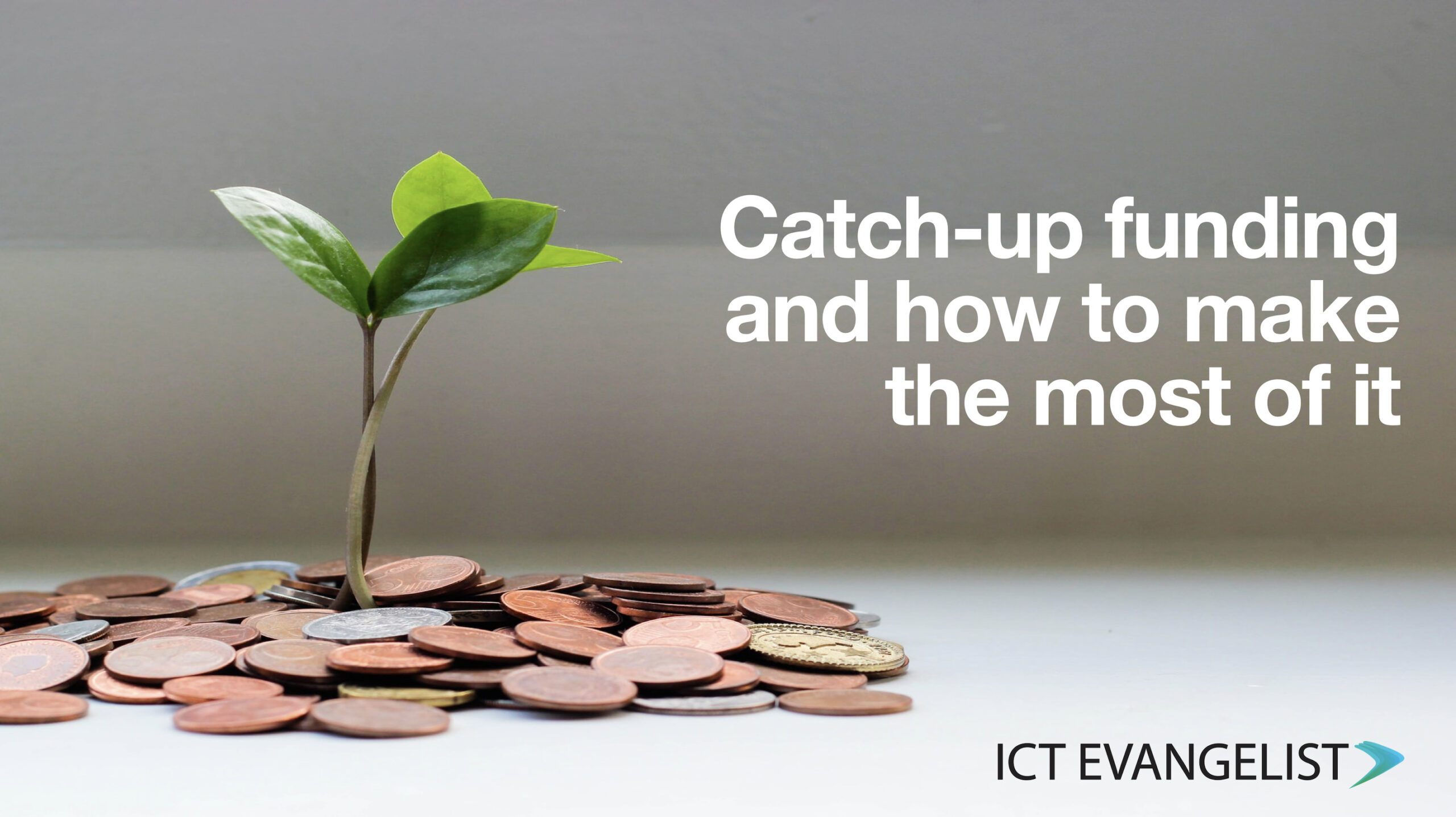 Unless you've been living under a rock for the last 8 months, COVID has had a huge impact on education and the progress and lives of all of our learners in our schools. It has proven to be difficult for school leaders to stay ahead of the curve in terms of planning for longevity but also the continuation of consistent teaching and learning as guidance changes on a near-daily basis.
Children's progress in their learning has taken a significant dip due to the unprecedented circumstances we find ourselves in. One initiative to counter that has been the Government releasing a £650M 'catch-up premium' which equates to roughly £80 per pupil. As ever, the hardest hit has been those from disadvantaged and vulnerable backgrounds. In their recent rapid evidence assessment, the Education Endowment Foundation predict that the lockdown could widen the disadvantage gap to as much as 75 percent! (EEF, 2020a).
It is important to note that the catch-up funding also aligns with a further £350M investment from Government in the National Tutoring Program (NTP) aimed at providing additional, targeted support for those learners who need it the most. In a recent webinar, I took part in with Matt Whoriskey (Assistant Headteacher at Reddish Vale High School, Stockport) and Scott Nevett (Assistant Headteacher at Southfield School for Girls, Kettering) we explored how to make the most of this catch-up funding.
Quite correctly and in line with other schools across the country, both Matt and Scott outlined how the costs of ensuring cleaning and sanitisation in their schools have already had a significant impact on their budgets. They shared how planning for this as part of their digital strategy and other whole school plans have ensured the funding is distributed well to ensure learning and progress continues.
Both Matt and Scott outlined how critical their digital strategy implementation prior to COVID lockdown was to placing them in a great position to be able to support blended, hybrid and remote learning. In relation to this, I was pleased to be able to share the free guide to creating a digital strategy in education that I wrote with Al Kingsley. It has become clear that now, more than ever, a digital strategy for a school community is the pathway to ensuring success in these unprecedented times.
When asked about whether he would be looking at digital solutions vs human resources in relation to the catch-up funding, Whoriskey responded in a way which highlights the importance of working creatively with the funding due in for catch-up and supporting those who need the most support with tutoring:
"For us, it's been trying to work out what works and what is proven to work"
He outlined that for his school, it was important that they looked at tools that supported low-stakes testing approaches to help teachers know whether the teaching that was being done translated into learners making progress.
He went on to say that they have been using tutors to cover catch-up content with learners and then using platforms, such as CENTURY, to engage in low-stakes testing with the learners.
"This has helped to know whether or not children have understood the lesson and to inform their next session." and from where I'm writing, looks to be best practice. As always, relationships are key and providing sound, collaborative approaches to support the learners are always going to be important.
This also ties in directly with the guidance from EEF in their COVID-19 support guide for schools where they stress how a:
"three-way relationship between tutor, teacher and pupils is essential, ensuring that tuition is guided by the school, linked to the curriculum and focused on the areas where pupils would most benefit from additional practice or feedback"
From this response, we can see how important the role that context and strategic planning is to ensure the best use of the catch-up funding and that funding available as part of the NTP.
As outlined in the Government guidance it is clear that the catch-up funds are to be used for:
"specific activities to support their pupils to catch up for lost teaching over the previous months"
But goes on to say that:
"Schools have the flexibility to spend their funding in the best way for their cohort and circumstances." which is exactly what both Matt and Scott have been doing whilst ensuring their activities now support their pupils to catch up for the lost time.
Building upon the importance of context, Scott and Matt's schools were relatively well placed when going into lockdown and are now applying their approaches directly in ways that meet the needs of their learners and their staff as they had already invested significant time to develop a digital strategy. With staff and student training models already embedded, this also meant they were ahead of the curve when the lockdown was announced. They also spent time stressing the importance of providing staff training to give them the skills and confidence to ensure success!
As we move forwards through the winter and the different tranches of catch-up funding become available the key points from the webinar will form a good North Star for schools looking to make the best use of their funds, particularly around long-term planning alongside the short-term and reactive measures that will need to be in play as we move through these difficult times.
Further reading:
EFF's COVID-19 support guide for schools https://educationendowmentfoundation.org.uk/covid-19-resources/national-tutoring-programme/covid-19-support-guide-for-schools/
What leaders need to know and the National Tutoring Programme https://www.gov.uk/guidance/coronavirus-covid-19-catch-up-premium
Sec Ed article: https://www.sec-ed.co.uk/best-practice/spending-the-650m-covid-catch-up-funding-some-things-to-consider-coronavirus-tutoring-interventions-schools-teaching-pedagogy/
This is a sponsored post as part of my work on the webinar that I undertook with CENTURY