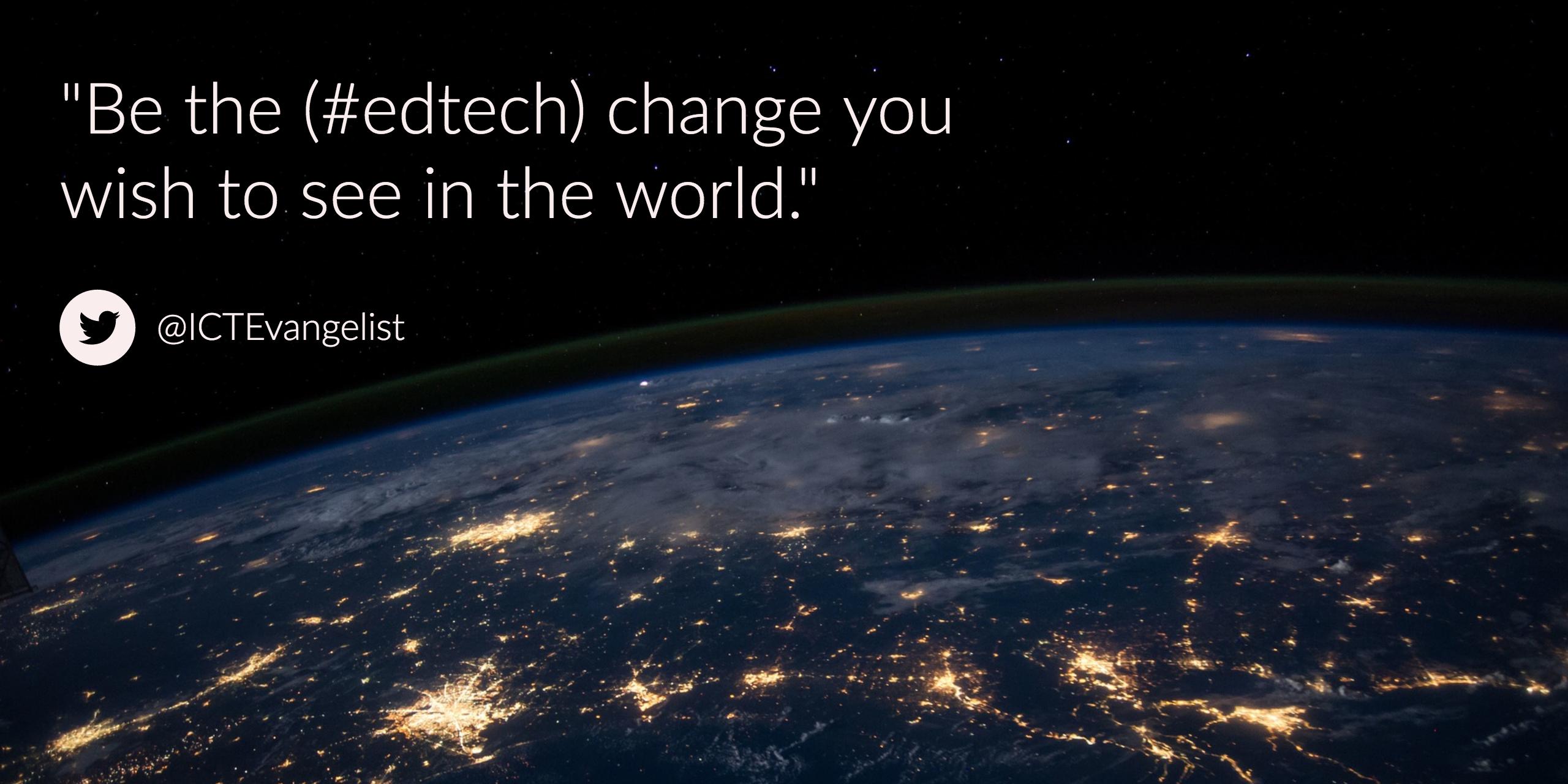 Mahatma Ghandi needs no introduction. Something he is famously quoted as having said is; "Be the change you wish to see in the world". As it goes:
"there is no reliable documentary evidence for the quotation. The closest verifiable remark we have from Gandhi is this: "If we could change ourselves, the tendencies in the world would also change. As a man changes his own nature, so does the attitude of the world change towards him. … We need not wait to see what others do.""
Quite frankly though regardless of whether the quote was said by him or not, as educators we really do have an opportunity to effect a change and impact upon the lives of the children in our classrooms.
I wrote recently that when it comes to education technology in our classrooms, we have a choice – we can either embrace it, or not.
I will be giving the closing Keynote at the EdtechUK Global Summit at City Hall, London this coming Friday and my message really will be this simple and it should be this simple for you…
When it comes to working in education leadership, focus on supporting your staff with edtech – provide them with the conditions for success. When it comes to working in education as an educator – take control of your classroom, and embrace the many simple and effective tools that can not only have an impact upon learning but on your own work / life balance too.
Of course I'm not one for bumper sticker quotes – I certainly don't work for Hallmark either, but I do know what works. Clearly, don't just use IT for the sake of it. There's no point in that. However you really can "Be the (#edtech) change", if you want to of course that is!
Here are some reminders from a previous post to that I find useful: