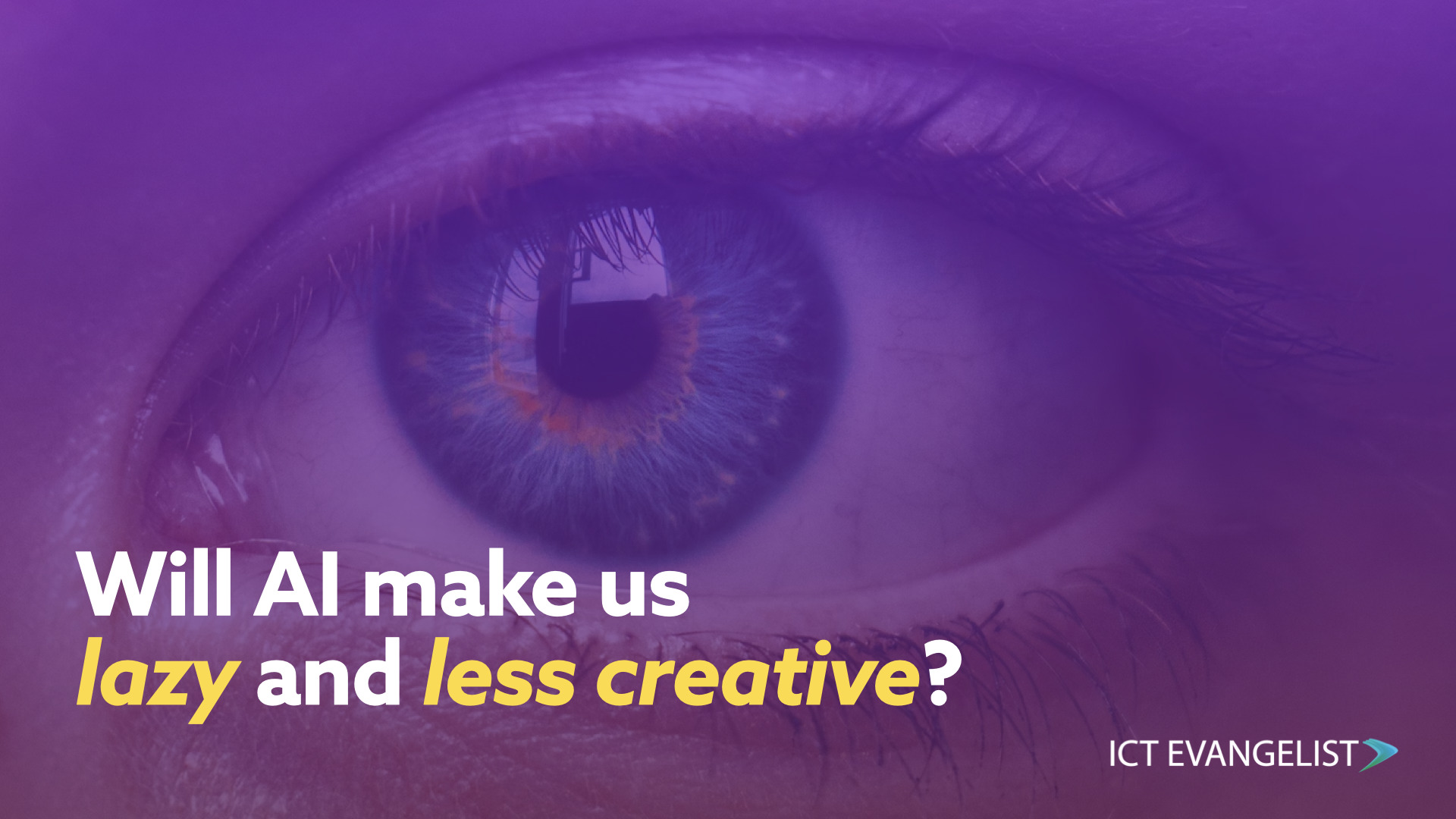 As many will know, back in my 20's and 30's I used to DJ in clubs and bars. I won lots of different DJing competitions too. I was known amongst my peers as Mixmaster Mark, such was my ability to blend tracks and my technical ability. 
I am of that old-school DJing brigade that uses vinyl to mix with. Sure, the sound is so much crisper and rich than its digital counterparts, but back in my 20s, particularly as digital mixing was starting to become more prevalent and even more so in my 30s to a point now where as I get close to the big 50, digital really is 'de rigeur', I used to pride myself with my analogue technical ability. I used to see others who'd use software to do things such as pick songs in the same key to mix with or use software to beat-match songs so they would seamlessly mix together, as cheats. 
Then, 11 years ago I saw something which changed my mind completely…
This video by the then relatively unknown DJ and Producer, Hugo Pierre Leclercq, better known as Madeon, is simply amazing.
Check it out:
Now 28, yes – do the Maths, Leclercq's video has received many millions of views, and he's now a best-selling, Emmy award-nominated artist and in-demand DJ the world over.
The 39 different songs included in his live mashup shown in the video demonstrate a skill, knowledge, creativity and something that with me being twenty years his senior, I could only dream of. 
What Leclercq's video taught me was that using technology as part of your musical setup, doesn't stifle creativity or skill, but in fact, gives you the ability to amplify it. And then some! 
Nowadays, I love that I still have the skills that I picked up and honed during my youth, but now, nearly all of my musical activity is done digitally.
I'm still no 'Madeon' but I use technology to help me extend my skills beyond what I could reasonably do by myself. Not only does technology make me better, but it also helps me to be far more creative. 
So what?
Recently on social media, there has been a fair amount of conversation around the ChatGPT AI and its ability to respond to various stimuli. It's exciting. Does it trump human knowledge? No, of course not, because it's all part of everything else that the human experience brings that takes things that step further. Let's see if I can elicit an example. 
Another part of the openai.com project that I've been exploring is the openai.com beta playground. You can access it here. It's really quite clever. Let's ask it the same question I'm trying to answer…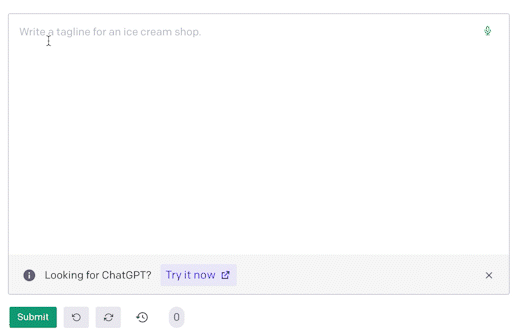 If you missed that, here's the response in full:
"No, AI will not make us lazy and less creative. AI is meant to augment and enhance our abilities, not replace them. AI can help us do tasks more quickly and efficiently, freeing up time for us to be more creative and innovative. It is not meant to replace humans, but rather enable us to use our time more intelligently and effectively."
Now, isn't that just what I've been saying, but in a less creative, less nuanced way? 
So, what do you think… will AI make us lazy and less creative? I don't think so either. 
So that?
An important follow-up to the "So what" question of course though is to respond with a "So that" so what is the 'so that' response to AI such as this?
Well, since starting to use the Playground it has helped me with my work in many different ways. No, it hasn't written any of my blog posts or other articles for me, it isn't me, and it doesn't have 'my voice'; it has however been really useful in ways to help me frame my thoughts, to give me some ideas for things and to help refine or hone my thinking.
For teachers though, I can see the immediate worry. Will tools such as this push the 'trad' crew even further away from using or even having access to technology in the classroom? Will AI such as this become the latest thing for Network Managers to be asked to block on their school networks so that children don't use them to cheat their responses in class or write their essays for them (ps, it can write some pretty good essays, check out the GIF below)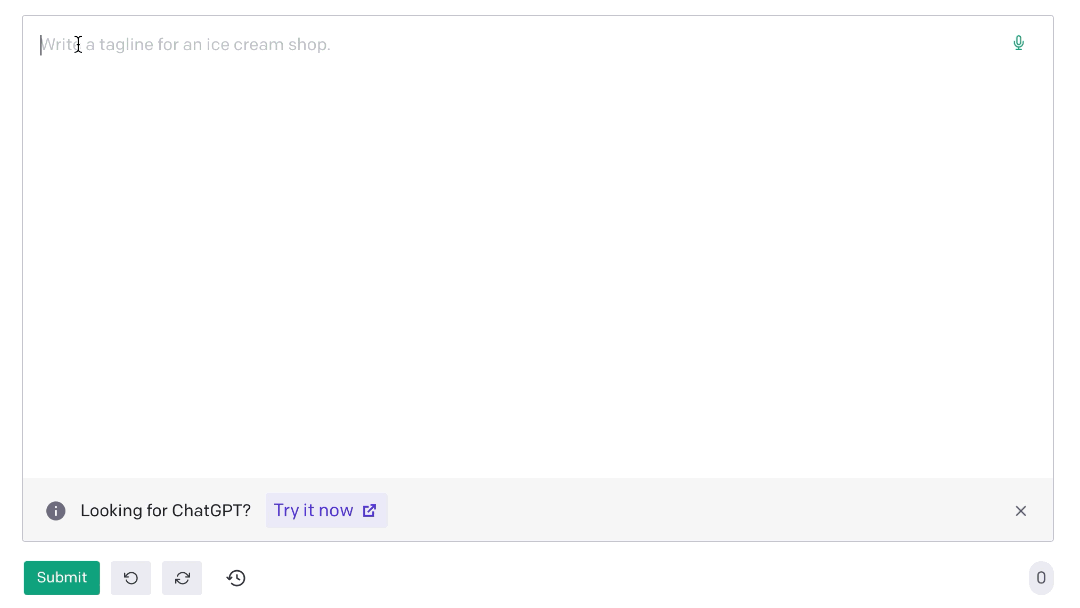 Whilst all of this might seem scary however, I don't see using AI tools such as these as being a threat. They're not a threat to learning. They're not a threat to progress. They're not a threat to knowledge. They are an opportunity to learn more. They are an opportunity to progress further and more quickly. They are an opportunity to access knowledge in ways that can make us think harder and push boundaries building further upon the many things already learned.
So that is where I see this as being the opportunity. With tools such as the recently shared #Appvent22 entry, Microsoft Designer – here, the AI speeds up the process of generating great graphics and gives you complete control and flexibility to add your creative flair to the final product. The power of Designer is that it saves you time doing the leg work, leaving you the time to show off what you know and what you're keen to share in your graphic.
If teachers are going to make use of these kinds of tools within the classroom, as with any implementation or adoption strategy, significant time and investment in training, support, and demonstrating subject-relevant use cases that will demonstrate impacts on learning or reducing workload, will all come together to help AIs successful introduction.
Let me leave you with this to consider…
As with all good SWOT analyses though, it's important to balance up not just the opportunities and the threats, but the strengths and the weaknesses of any approach, and so, when considering the use of AIs with your learners or even for yourself, balance it all up. There are many questions in a TPACK world about whether the technology here will inform your pedagogy and improve the delivery, knowledge, understanding or skill related to the content you're working on with students, but in its simplest terms, you need to ask yourself the question, not "will AI make us lazy and less creative" but more importantly, is the juice worth the squeeze. I'll leave you to share what you think and come back with more of my thoughts in the future.
Happy holidays!