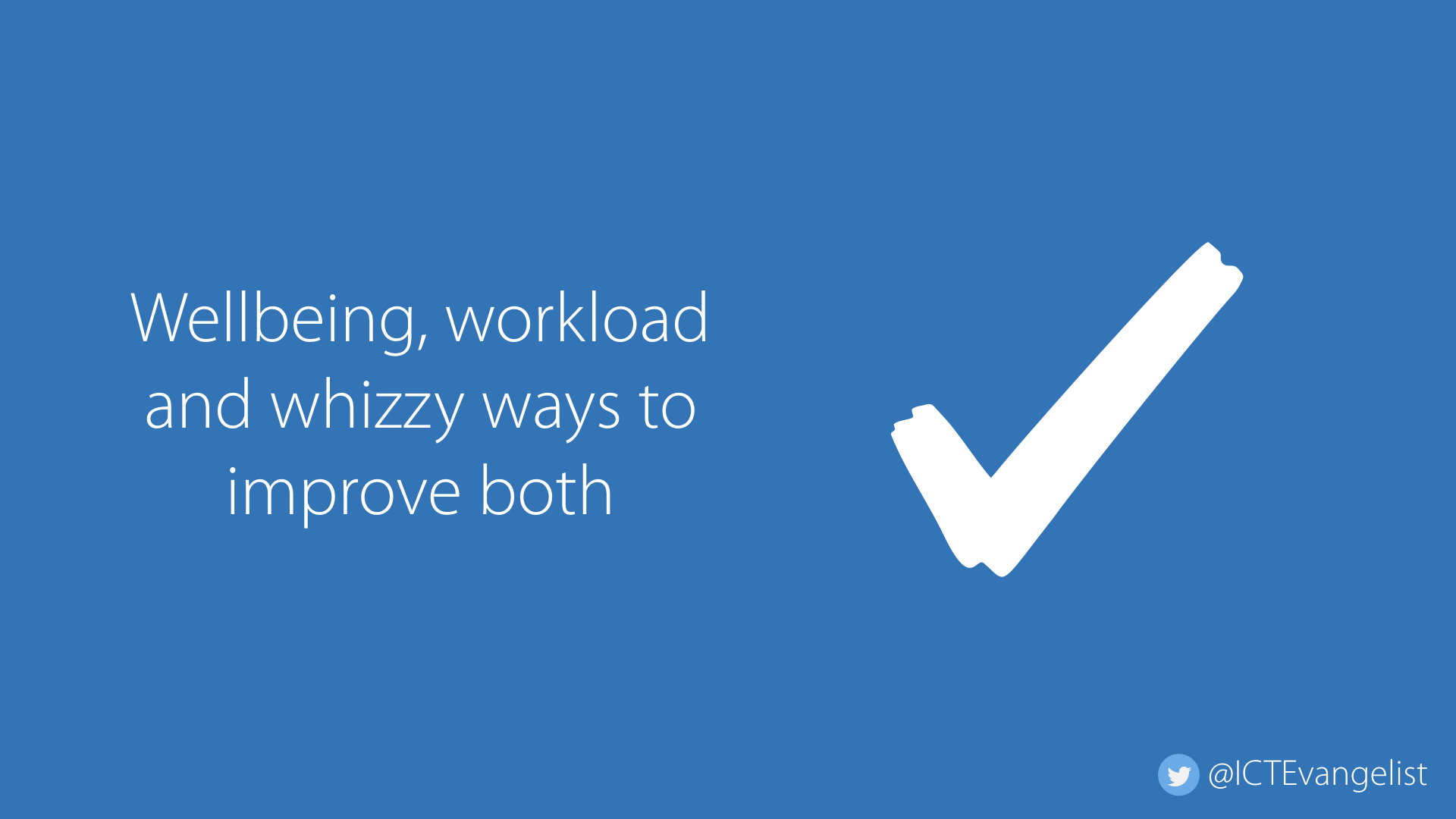 Goodness knows mental health and wellbeing is an issue which is underfunded and under resourced so it was a real pleasure to be asked to keynote at the Cardiff and Vale College's Inset days exploring both wellbeing and mental health. My keynote focussed upon how we can use technology to develop techniques and strategies to develop teaching and learning whilst making our lives as teachers easier.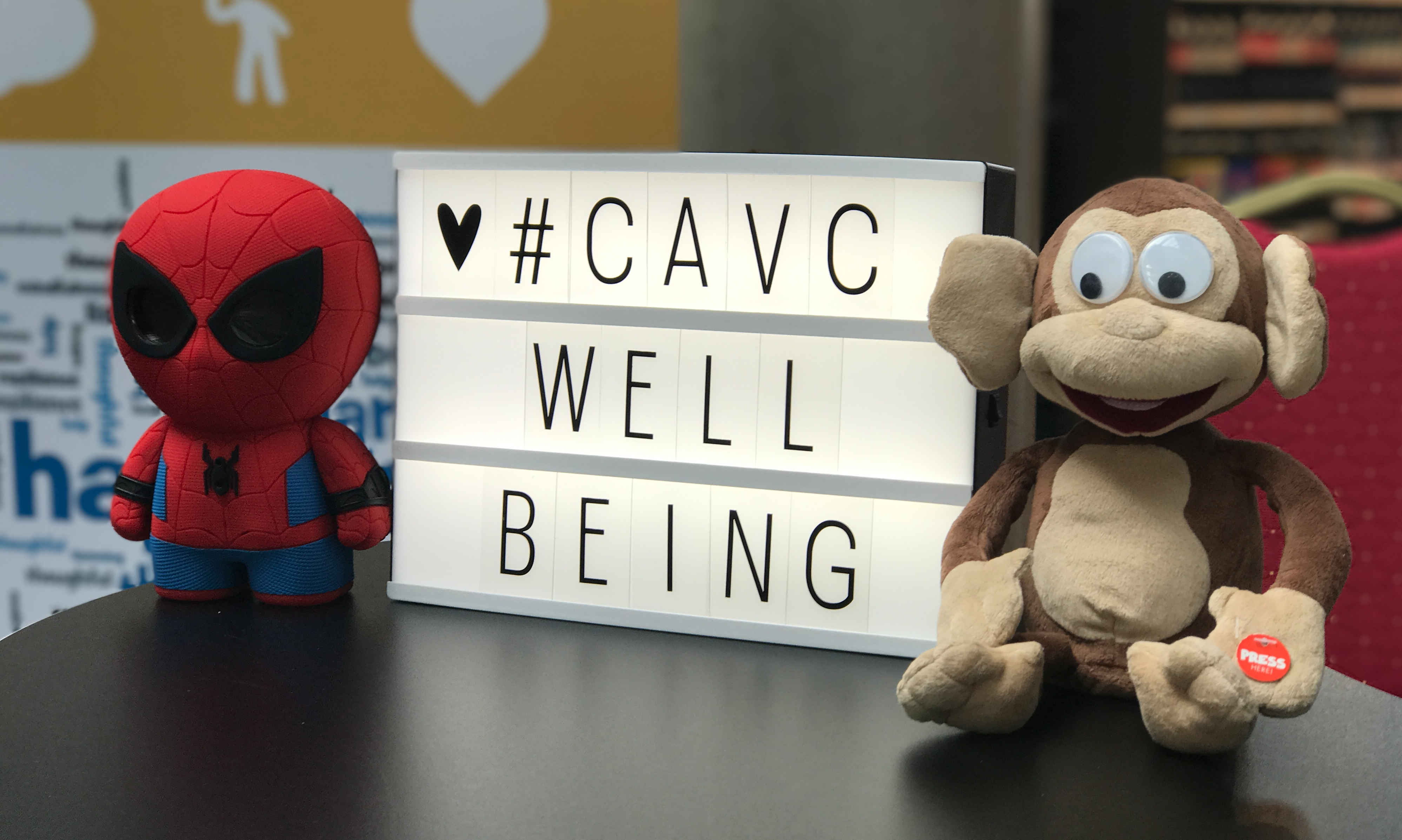 My keynote at the event was titled, "Wellbeing, workload and whizzy ways to improve both". The title might sound a bit gimmicky but the content was definitely not. I was joined on the day by my good friend Nina Jackson and together we delivered the two keynotes of each of the days. In between each of the keynotes and other sessions we manned a help desk for other attendees to visit and talk with us for us to respond to questions and help with issues.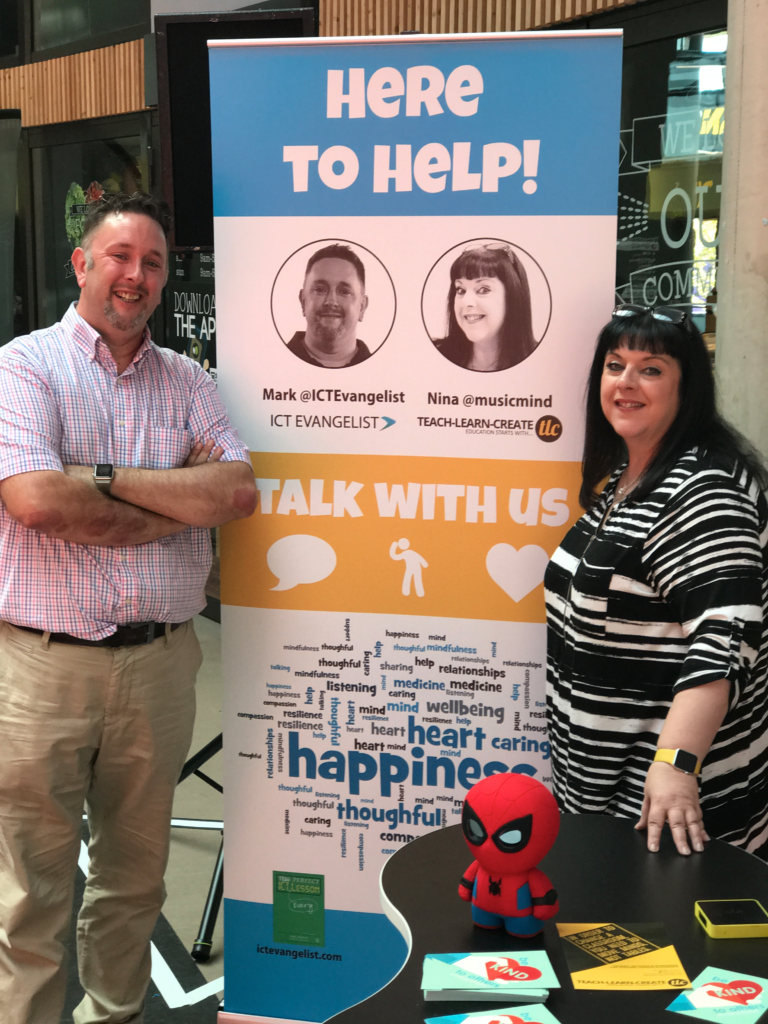 In my keynote I explored a few key strands:
Technology isn't a magic bullet
Technology can help with wellbeing
Tried and tested ideas for technology to improve teacher efficiency
Tried and tested ideas for improving the quality of resources
Tried and tested ideas for formative assessment including live demos
Ways in which technology can be used to focus on learner wellbeing
Strategies for learning more about ideas that work
Sites and apps to help with resources
Over the coming weeks I will be sharing some of these ideas across a different number of blog posts and I'm really looking forward to sharing them. A lot of what I do is made so much easier because of the tools I use and how I apply them to my workflow. Hopefully you'll be able to use some of these yourself too.
If you've got any ideas using technology that can improve your teacher efficiency, efficacy to help your wellbeing, I'd love to hear from you in the comments.
In the meantime, many thanks to Nina for filming this bit of feedback from a CAVC colleague at the end of the day:
Many thanks to James Donaldson, one of the key organisers of the event who has shared on his blog about the event here.
If you think this kind of Inset or support appeals to you then I'd love to help. Please drop me a line via my contact form.