Day 01 – FormTimeIdeas

Welcome to this, the first day of the 2022 Appvent Calendar!
I am so excited to share the 24 amazing apps, their resources, ideas and opportunities for supporting learning, teaching and maybe even reducing some workload along the way over the coming 24 days in the run-up to Christmas! 
I am also very excited to share that alongside the regular offerings from myself and Global Edtech co-founder, Ronan McNicholl, we have eleven educators from around the world, sharing their own unique entries for the calendar this year too. 
With Georgina Dean, Olly Lewis, Laura George, Dean Gainey, Kristin Harrington, Caroline Keep, Aleksandra House, Jérôme Nogues and Gary Henderson all supplying entries for the calendar, we can't wait to share their excellent recommendations. 
Day One Reveal! 
On this, day one of the Appvent Calendar, I'm delighted to reveal a superb tool that is just great for helping teachers during form/tutor time.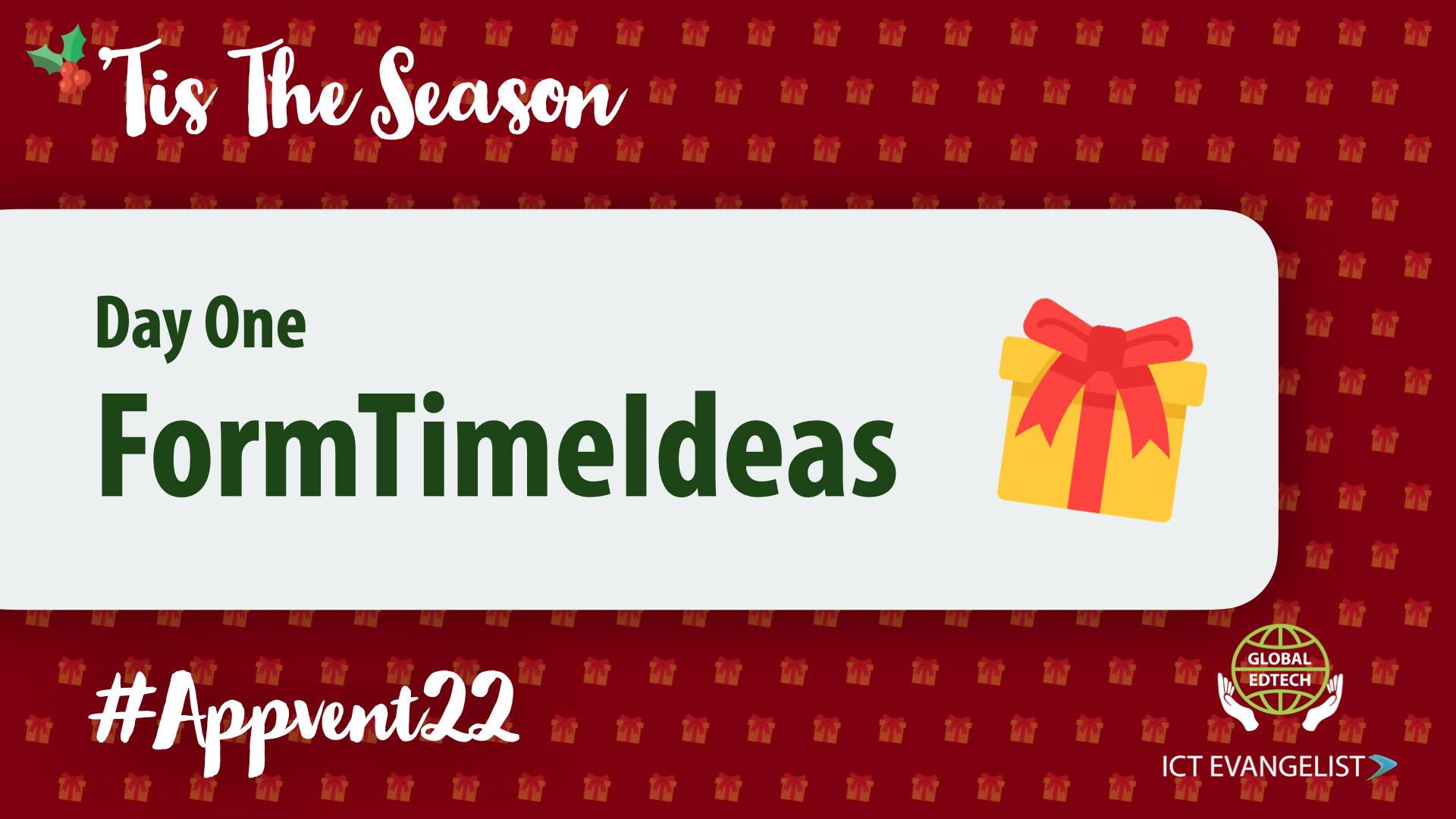 As time-strapped teachers or even Heads of Year or House, we are often left wondering what to cover or set for tutees during this important time of the day. 
Often you'll be working with groups of learners in your form group or an individual, catching up on a pastoral issue or helping with reports or checking knowledge organisers or homework diaries or helping with options, or, or, or… There are so many things to do, and on top of that, you have to think of interesting, relevant, ideas of things for them to do during this morning time. 
Enter, FormTimeIdeas.com from Lead Practitioner at Leeds City Academy and Maths CPD lead at Complete Mathematics, Jonathan Hall.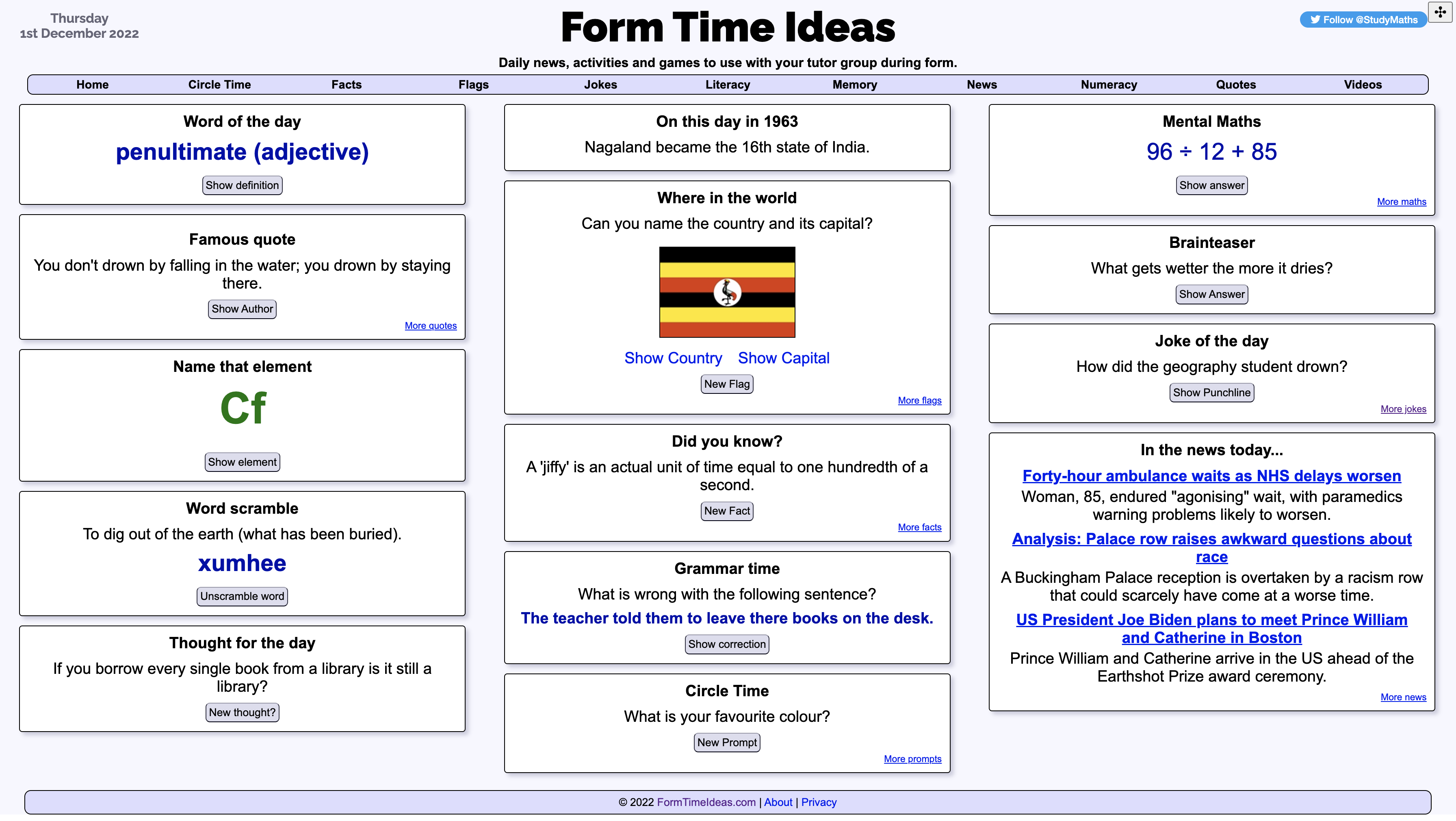 How does it help? 
With activities such as word of the day, famous quotes, name that element, word scrambles thoughts for the day, a flag competition (great for those budding Sheldon Cooper's) and many more fun activities, there's plenty here to keep tutees busy during form time. 
As 'Ronseal' products go, Form Time Ideas really does what it says on the tin, which makes it such a great entry for the first reveal on the Appvent Calendar 2022.
To learn more about Jonathan and his other entrepreneurial activities, such as MathsBot, you can follow Jonathan on social media here.