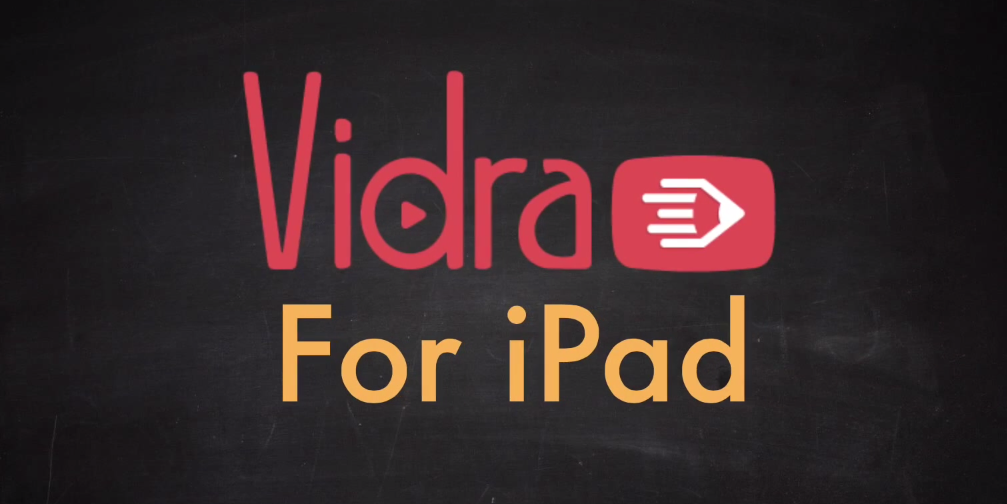 Vidra is a great free new app from the creators of the also brilliant Grafio – TenTouch Apps. I was using Grafio on my iPad today and saw that they were promoting this new app – the end result looked pretty good and not too dissimilar to Adobe Voice (which I also like, but is quite limited) so I thought I'd check it out.
It is really good and it's free. There is a £3.99 charge if you'd like to remove the branding from the video but as far as I could see, all of the other features are there.
If you're looking for an App to replace Explain Everything – don't. It does a different sort of job than Shadow Puppet too. I don't think it's going to or be able to do that. Explain Everything is simply too awesome, but the Vidra app does something else. It makes video presentations really simple, look elegant and it has loads of export options – you can send it to your Camera Roll, upload to DropBox, share straight to YouTube and many more.
I can see this being a great tool for teachers making their own video presentations and for students alike. One of the things I like most is that not only does it look good, is elegant in its design but most importantly it is *really* simple to use.
You can draw elements, choose from literally hundreds of pictograms to use in the video, change the animations, choose audio tracks or pull one from your iTunes library – if you use Grafio too, you can pull vector images straight from there to your Vidra video too. It exports the videos at 1080p too so they are a really nice quality for presentation purposes.
To showcase some of the features I made a short video (below). Please note – recording your voice is really simple with it too as you can see/hear in this video: https://www.youtube.com/watch?v=L-ZThHoDJpE although there is no audio other than the soundtrack in my video.
Have you tried it? What did you think? I'd love to hear in the comments.
Enjoy!
Over and out.