Apple have just launched their essential teacher's starter kit on App Store.
Broken down in to two sections: prepare and teach, there are a number of staples there to get anyone up and running.
Watch my intro video using the great new Adobe Voice here: http://voice.adobe.com/v/9shr472Xwoe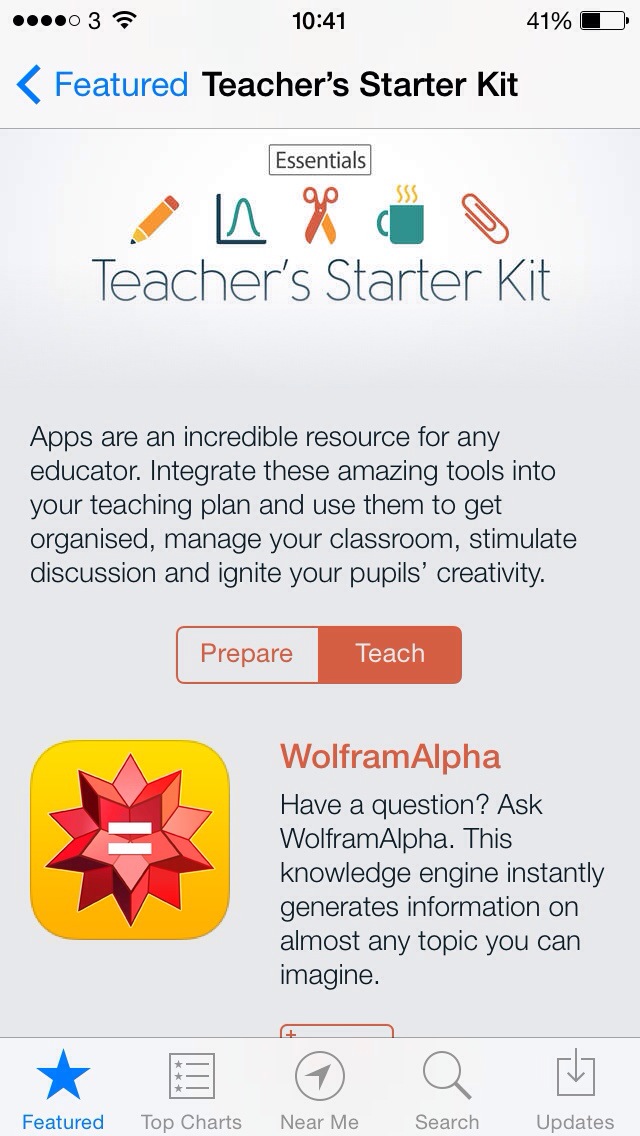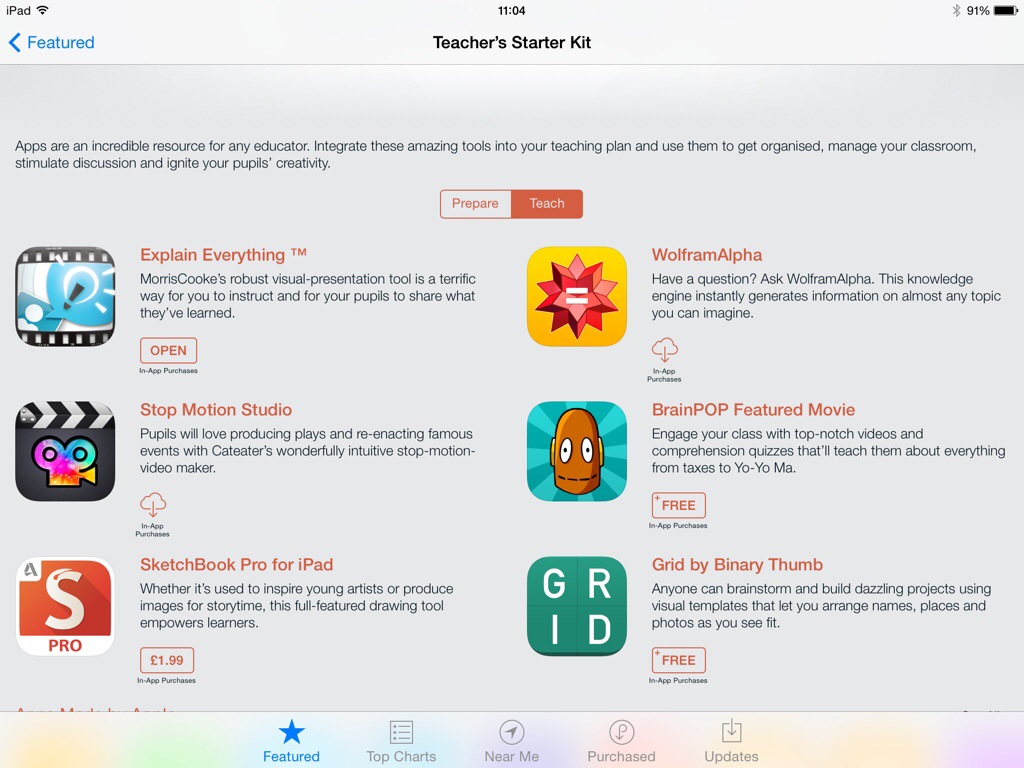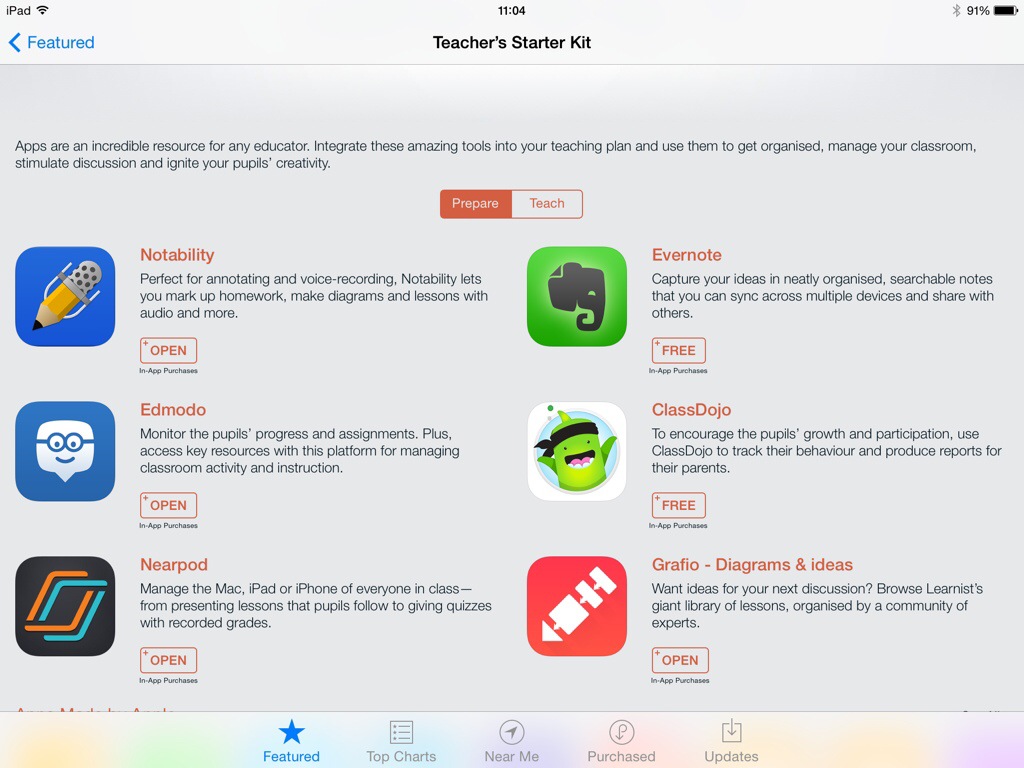 Of course, Apple put all their iLife and iWork's Apps in there too.
What would you include in your starter kit for teachers?