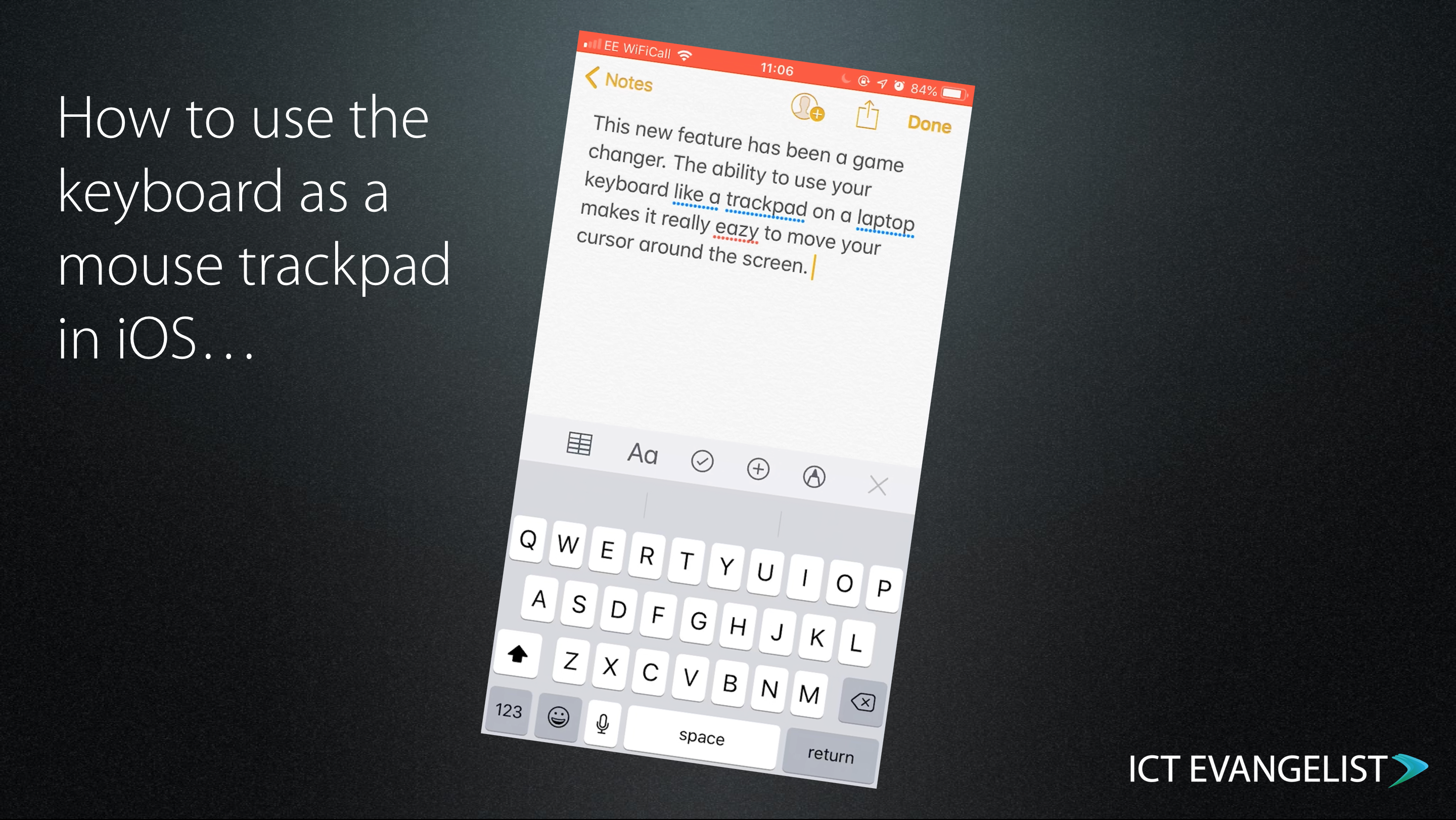 I regularly say that every day is a learning day and I learned something new and something that I had clearly missed, recently.
I can't remember how I learned about the trackpad feature on your iOS keyboard but I was sure I had seen it in on some Apple web page somewhere. It turns out, as I've been told now by a few people, that this is a feature that has been around for some time:
It actually has been there for quite a while (e.g. iPhone 6s). However, I definitely agree with you that it is indeed an awesome feature💪🏼🙏🏼🎉

— Daniel Kohler (@coaldan) November 21, 2018
But as Dan says, it is a super helpful feature. To keep the resource in one place I thought I should add it to the blog here too:
This new feature of iOS 12 has been a game changer. The ability to use your keyboard like a trackpad on a laptop makes it really easy to move your cursor around the screen. #edtech #iPadED #AppleEDUchat #TeachUAEchat #ukedchat #aussieED pic.twitter.com/a1m2vi8cRT

— Mark Anderson 💬 (@ICTEvangelist) November 21, 2018
So, whilst not a 'new' feature in iOS 12, it's definitely worth checking out. I find it massively helpful and I hope you do too!