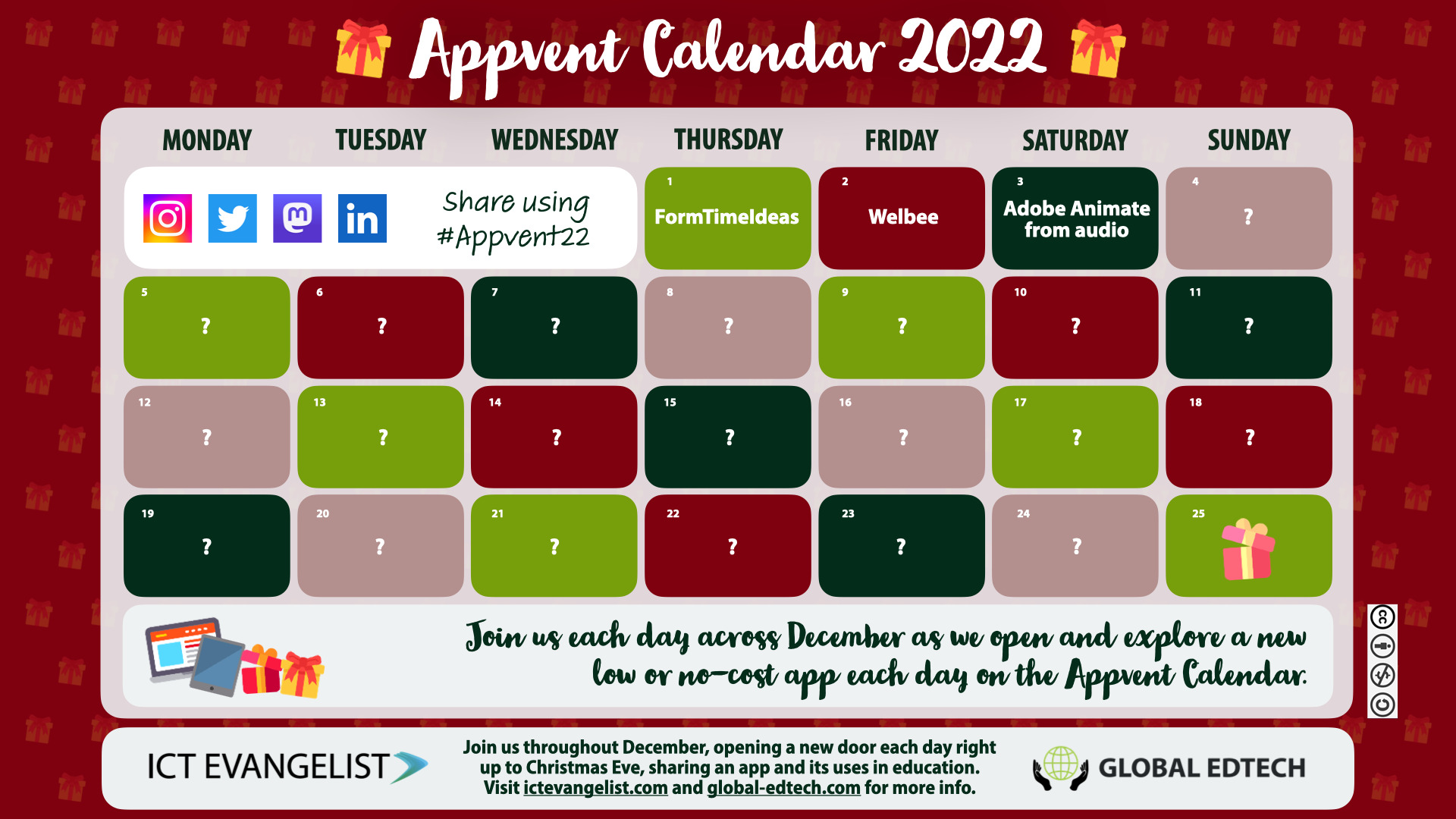 Welcome to day three of #Appvent22, and what a great two days we have had already with our two reveals so far. With yesterday's superb tool for promoting whole school wellbeing, Welbee and our first day's reveal of FormTimeIdeas.com we're really proud to be sharing impactful tools to help schools in a wide variety of ways. 
In today's reveal, we share a great, easily accessible tool from Adobe that enables learners to use their voice for a wide range of activities. Enter, Adobe 'Animate from audio'.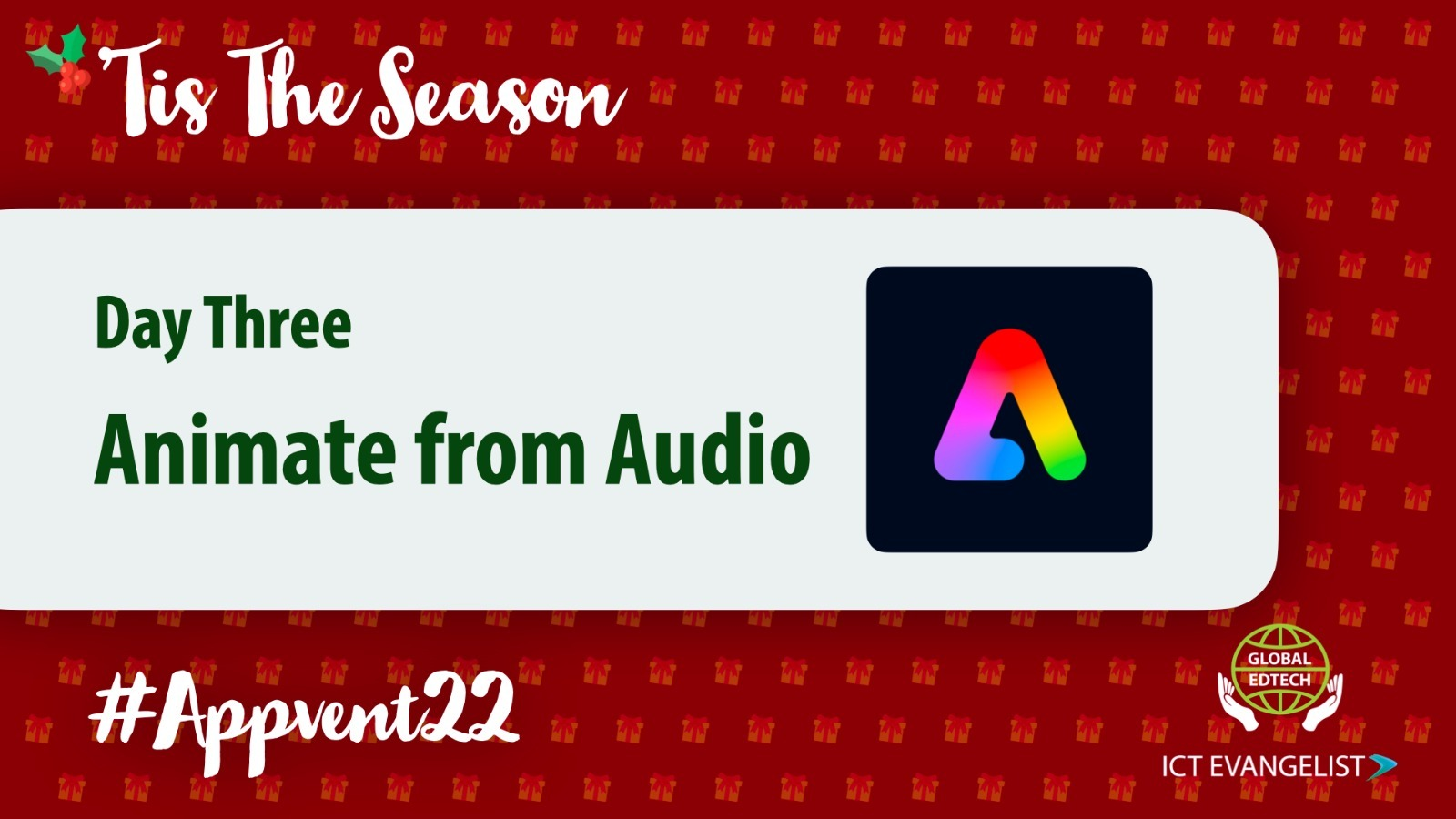 This great little tool is simple to use, directly via this web address; you don't even need an Adobe Express account to use it (although visit here if you'd like to get access to this great tool for your school for free).
What does Adobe Animate from audio do?
After choosing a character and background, Adobe Animate from audio enables you to record your voice in order to animate the character you've chosen. It creates a video where, by using your voice, it brings that character to life. 
Examples of its use
Tools such as this are fantastic for teachers to enable them to hear from every child in the class. Oracy is obviously an important aspect of learning and even more so for language learning. Time is always tight in the classroom and using technology to help give every child a voice that their teacher can hear is a good thing, in my opinion. From being able to hear the pronunciation of words and phrases in languages to hearing a child explain a topic, there are many ways that the tool can be used. You can also choose your own backgrounds so it's perfect for activities where the character is talking about the background, such as on a virtual field trip. 
How do you use Adobe Animate from audio?
To help you learn how to use it, here's a short video I made to explain how to do just that:
In summary
Adobe Animate from audio is a great app that enables learners to easily use their voice to create a short video for a wide range of different teaching and learning activities. It's easy to use and access and doesn't require any login in order for you to be able to start creating helpful content. I hope you find it a useful tool in your teaching and learning toolkit!