As you'll have noticed in my last post, things have been pretty busy in 2021.
In a year that has seen me at my busiest in terms of work, speaking, consultancy and events, one of the biggest undertakings of 2021 have been my new part-time role as Head of Education at NetSupport. As part of that role, we wanted to provide a showcase for educators and our team to provide a regular smattering of inspiration, ideas and support for the powerful use of edtech and our own products too, and so #TipTopTipsEdu was born!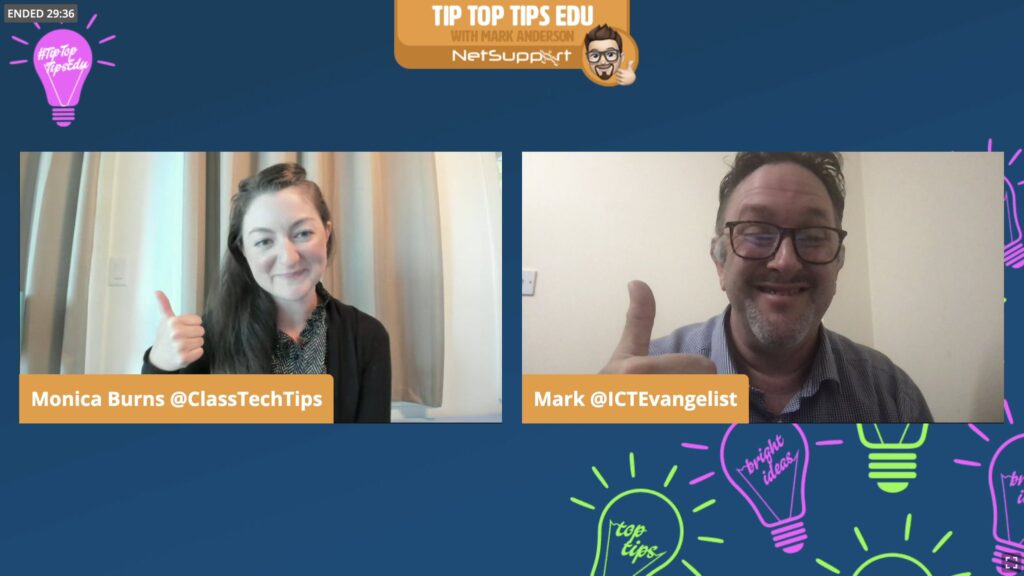 Part of the premise here is to provide conversations and professional learning opportunities not just with educators from around the world but also our Technical Support Manager at NetSupport, Andy Earp. In the episodes with Andy, he's been providing some fantastic tips for our customers around some of their most frequently asked questions.
Alongside Andy, I've had some fantastic guests so far including:
Dr Monica Burns @ClassTechTips
Alan Mackenzie @esafetyadviser
Dr Sharon Smith @SharonSmith_edu
Emma Turner @Emma_Turner75
Kat Cauchi @ReallySchoolK
Abdul Chohan @AbdulChohan
Andy Robertson @GeekDadGamer
…who've all shared some fantastic ideas, tips and knowledge on topics such as research-informed approaches to online learning, flexible-working, online safety, gaming and more.
To view all of the previous episodes, we've created a YouTube playlist that has all of the episodes freely available on YouTube which you can access below or visit here to access the channel playlist.
Thanks for reading this post, I hope you find it useful.