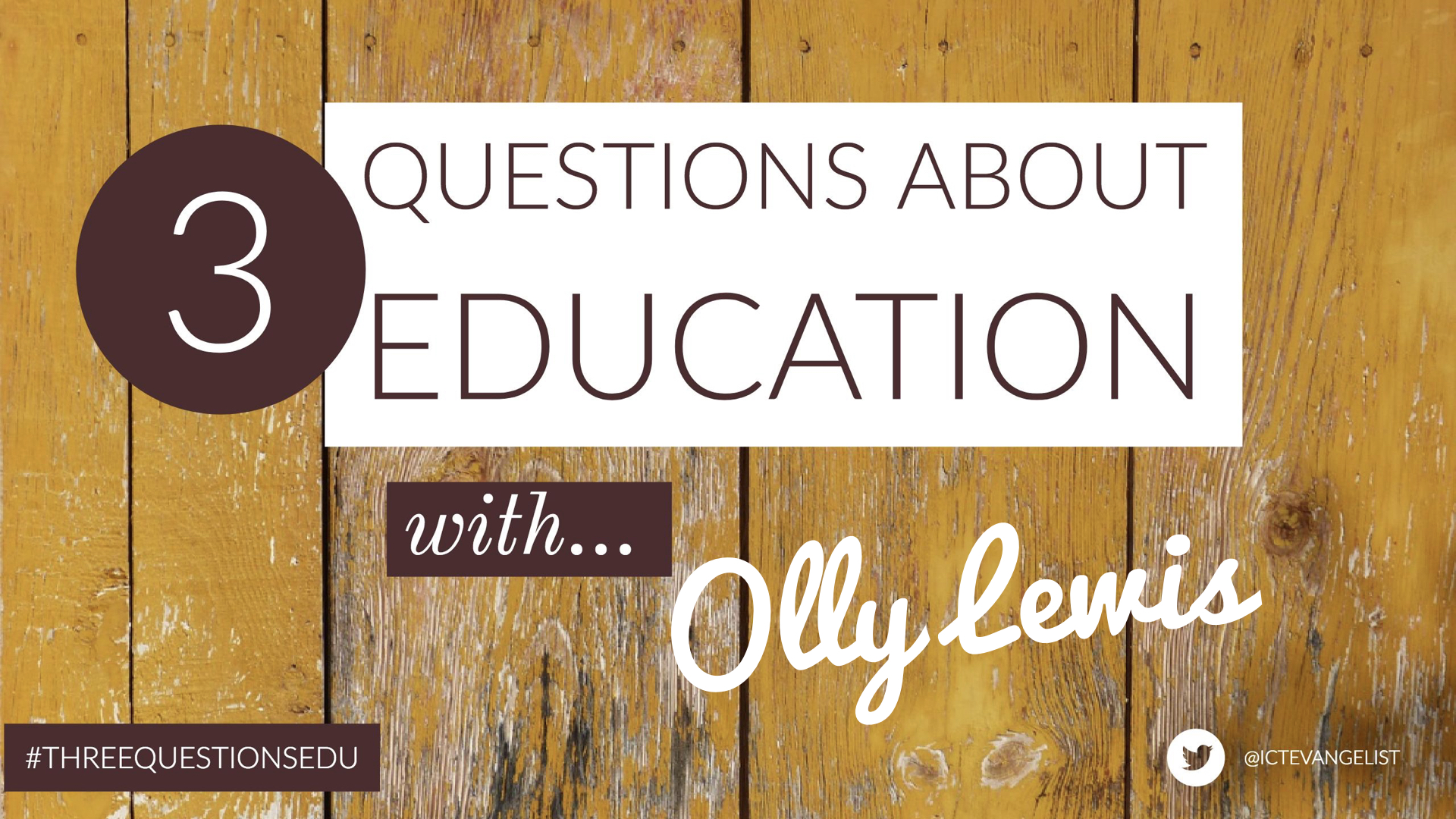 Thanks to everyone who has checked out the responses to the #threequestionsEDU series so far. I'm really enjoying reading the writing and thoughts of other teachers and I hope you find the responses interesting. Please respond in the comments and share what you think. If you'd like to respond to the questions, please read this post first. Kicking off this #threequestionsEDU response is Olly Lewis. Thanks Olly!
Name:
Olly Lewis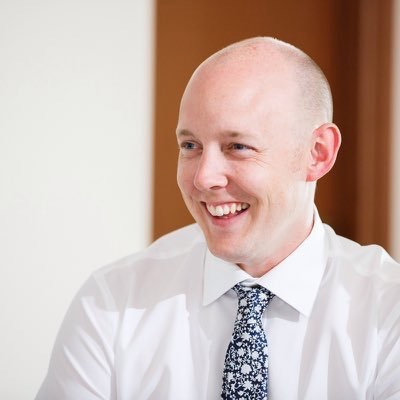 Twitter handle:
A bit about yourself:
I am a Physics Head of Department keen on implementing technology into lessons, I am a squash player and MEd Leadership student. Ten years a teacher and there's still so much to learn.
What do you think are the biggest issues facing education right now?
Where to start! I believe there are a number of issues within education right now, many of which are well publicised and deservedly so; teacher & pupil wellbeing, examination reform, schools successes, budgets, the teaching profession itself and of course the role technology is taking in our everyday lives.
If I were to choose one issue to discuss it'd be technology, as the other topics are somewhat cyclical. However I do think it's time teaching was given the kudos it deserves; it is a profession and I'd challenge anyone out there that doesn't think so to come and walk in a teachers shoes for a week, term or year. There are many hundreds, even thousands, of dedicated professional teachers out there doing a wonderful job, which more than often isn't easy and requires them to go far above and beyond on a daily basis.
For me technology is a vital part of our everyday lives and it continues to embed itself within society. At times how we use it can come into disarray and that's no secret, with a rise in cyber bullying etc, however we must educate ourselves and our children to use technology for the good. It is, after all, an incredible tool that brings us together, shrinks the world we inhabit and provides us with almost limitless information. .
What's your favourite teaching and learning idea/technique/strategy/tool?
My favourite T&L tool has actually come from you Mark [thank you Olly] and I've avidly spread the word since.
Adobe Spark video
is a brilliantly versatile tool that lets you (teacher or pupil) create content (images, video) that tells the story of their learning in their own style as an individual.
I've found the pupils engage and enjoy their learning far more when given a chance to be creative and this offers up exactly that! I'm a big fan of technology and its positive gains within education, especially given its driving force across the world in many differing industries.
Our future generations need to be literate, informed and use technology
not only as a social tool but also as a key to unlock learning.
If you were appointed Minister of Education in your country, what would be the first thing you'd change and why?
My head and heart say two different things here: one leans towards a cultural shift and the other is a more operational change. This may be somewhat controversial but I'd have one exam board for all subjects. I would ensure it was structured properly, delivered precise results and challenged pupils within the curriculum. Culturally, as I've mentioned before, I'd try to change the way we look at, run and deliver education as there are vast disparities across the country.
What's most important in all of this is the pupils
and we must make sure we are delivering for them, otherwise all our efforts are fruitless.
---
My thanks to Mary for taking the time to respond to the questions. I hope you find it of interest and look forward to reading your comments!