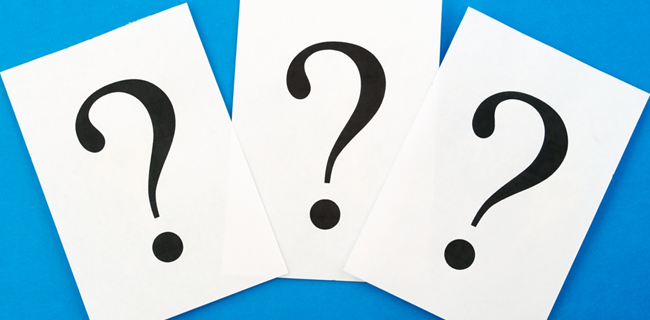 This post in the #threequestions series comes from Surbiton High School's José Picardo. You can find José on Twitter here and check out his blog here: http://www.josepicardo.com/
---
A bit about yourself:
José Picardo is Assistant Principal in charge of Digital Strategy at Surbiton High School. He has taught languages for over ten years and regularly speaks at learning, technologies and foreign languages themed conferences and training events, both nationally and internationally. In addition, José has advised other schools, government bodies and other organisations on the use of new and emerging technologies to support teaching and learning.
1. What place, if any, has technology got in education?
Technology is hugely important in all areas of society. Essential in many cases. Education is no different, in my view.
2. What's your favourite edtech tool for learning and why?
To me it's not a tool as such, but rather the social aspect of the internet, which has revolutionised the way we communicate. Hidden amongst all the sensationalist headlines decrying how alone we are in a sea of constant, inane chatter is the fact that we are writing, reading and communicating with each other on previously unprecedented scales. This presents us with both opportunities and challenges. Opportunities because we can now use these communication tools to enable teachers to network and learn from others wherever they may be in the world in previously impossible ways; to support teachers in passing on their subject knowledge to learners; and to add a new dimension to the process of feeding back to enable learning to progress. But also challenges, as bullying and other kinds of inappropriate behaviour are released from the confines of the school corridors onto our social networks, which to this day mostly remain a no-go area in most schools for this reason. These concerns are reasonable. However, I think that a problem has arisen when many schools have confused controlling access to social networks with total disengagement, thus depriving their students of models of appropriate behaviour, so children only have each other as models. The problem is compounded by the fact that many of the adults involved in education simply lack the experience and skills to be appropriate role models in the use of social media. This is why a greater, more concerted and more constructive involvement of schools in the digital lives of their students is necessary if we want our students to acquire the best possible education. Simply ignoring this other dimension of pupil behaviour seems to me to be grossly irresponsible.
3. What are your thoughts on students using mobile devices in the classroom?
Mobiles devices have been clandestine presences in our classrooms for years now. As we get round to accepting, albeit reluctantly in many cases, that there might be some potential and benefit in exploring the use of tablets to support teaching and learning, we have begun to accept that, perhaps, some of the fears were unfounded and that some others had nothing to do with technology and all to do with behaviour management and high expectations. It is to my mind undeniable that tablets are a formidable teaching, learning and communication tool. Their ability to be preloaded with and allow instant access to engaging, interactive and multimedia content is indeed one of their main attractions. However, as well as means for content consumption, tablets incorporate software, cameras, microphones and other sensors that allow teachers and students to create and instantly share their own media-rich content, all the while helping to keep compelling records of learning and progress. I really feel that technology works best when it helps us achieve things that we would not have been able to achieve without it. As such, I envisage that tablets will be used, not instead of other resources, but, rather, as well as, when their use is justified by outcomes that would have been otherwise inconceivable and only when teaching and learning would benefit from their use.
---
Many thanks to José for his responses. I hope you found them as insightful as I did. If you'd like to have your say, then please do by visiting here and filling out the form.