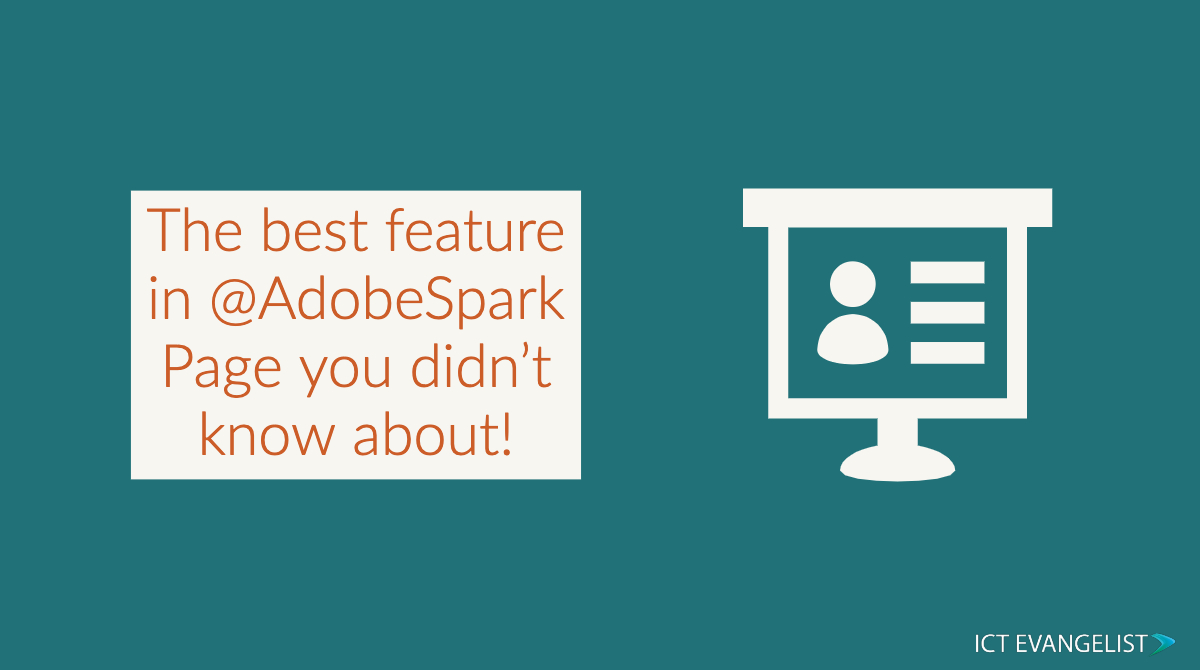 If you've met me in the last few years you'll know what a huge advocate I am for Adobe Spark in the classroom. To pick a favourite from their three offerings would be too difficult however there has been a recent update to Spark Page that I had to share. If you're looking for ideas on how to use this tool too, please check this post. The feature allows you to take your Page that you've created and allows you to present your Page document as a presentation!
It's really easy to get it to work. Simply create your Page as usual with the great features available to you. Once completed, simply press the 'Present' option at the top:
Once you've clicked present, the presentation will run itself and you can navigate through the various sections using either your left and right arrow keys on your keyboard or a clicker (if you have one). It looks great, works and gives you another way in which you can present or share your Adobe Spark Page creation.
Love it!
Here's a short video I made showing it in action:
Please note that this feature only currently works in the browser-based version of Spark Page, not the iOS app.
Enjoy!