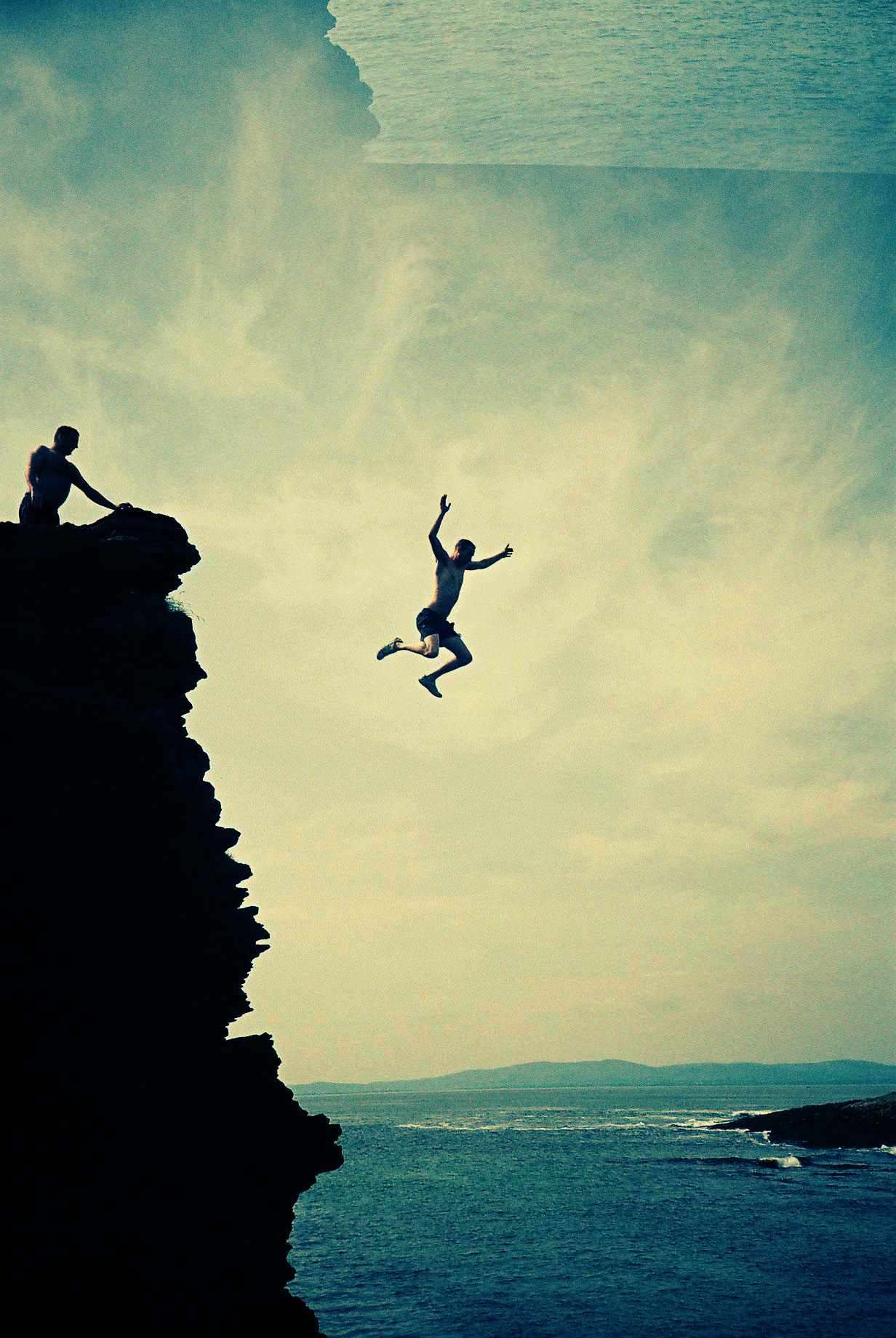 Teacher confidence in using technology is often a problem for schools that are pushing for colleagues to use technology to enhance learning within their educational establishment. Ensuring that teachers are confident when coming to use technology is a big deal. There are lots of ways in which you can help support colleagues, one of my favourite tried and tested methods is through the use of Digital Leaders. Their non-confrontational, helpful and supportive training is, in my experience, the perfect recipe for helping educators. Forget online courses or mass CPD INSET. Digital Leaders all the way.
In finding out about staff confidence in relation to tech I came across a piece of writing by Mandinach & Cline where they talk about various stages of confidence related to technology. To help me understand it I turned their thoughts in to a flow chart which I share with you here: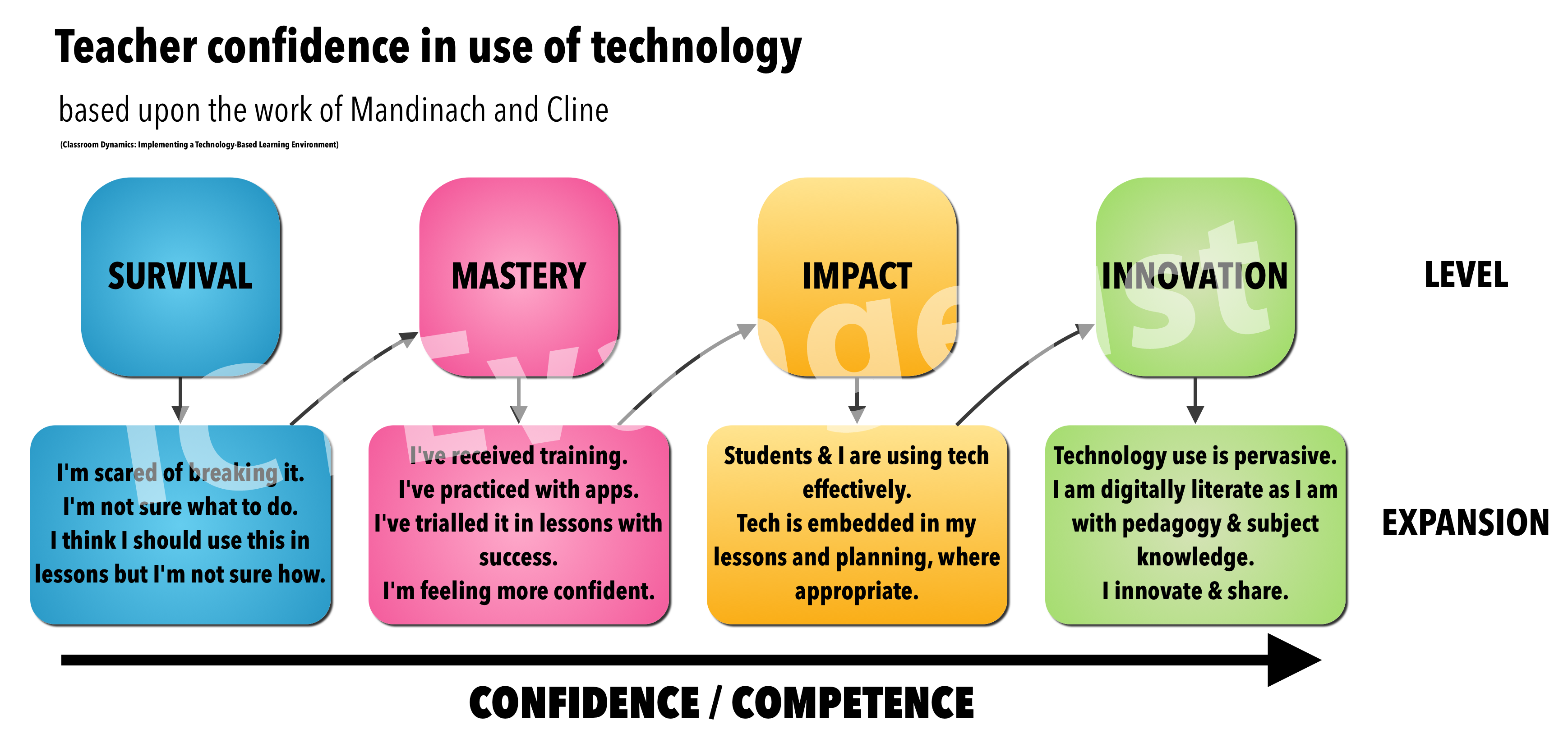 I find it really helpful looking at this to try and think about differentiated CPD when working with colleagues. It's clear that there won't be a one size fits all approach.
This has helped me when thinking about some work I've been doing recently using iTunes U Course Manager. By being able to give training in using the App in itself, it can then give self paced support and guidance on learning topics that the user chooses. Great!
Anyway, the purpose of this blog wasn't to go in to iTunes U Course Manager. More on that from me here and from Tom Riley here. For the meantime, have a think about the diagram above and how it relates to training you receive or give. When it comes to tech the expansion explains it clearly. It makes me think however that actually, the flow chart could link to anything. It could be questioning technique, it could be classroom management techniques, it could use of differentiation, etc etc. Just a thought.
Would love to hear what you think in the comments as always.
Photo Credit: Cormac Phelan via Compfight cc