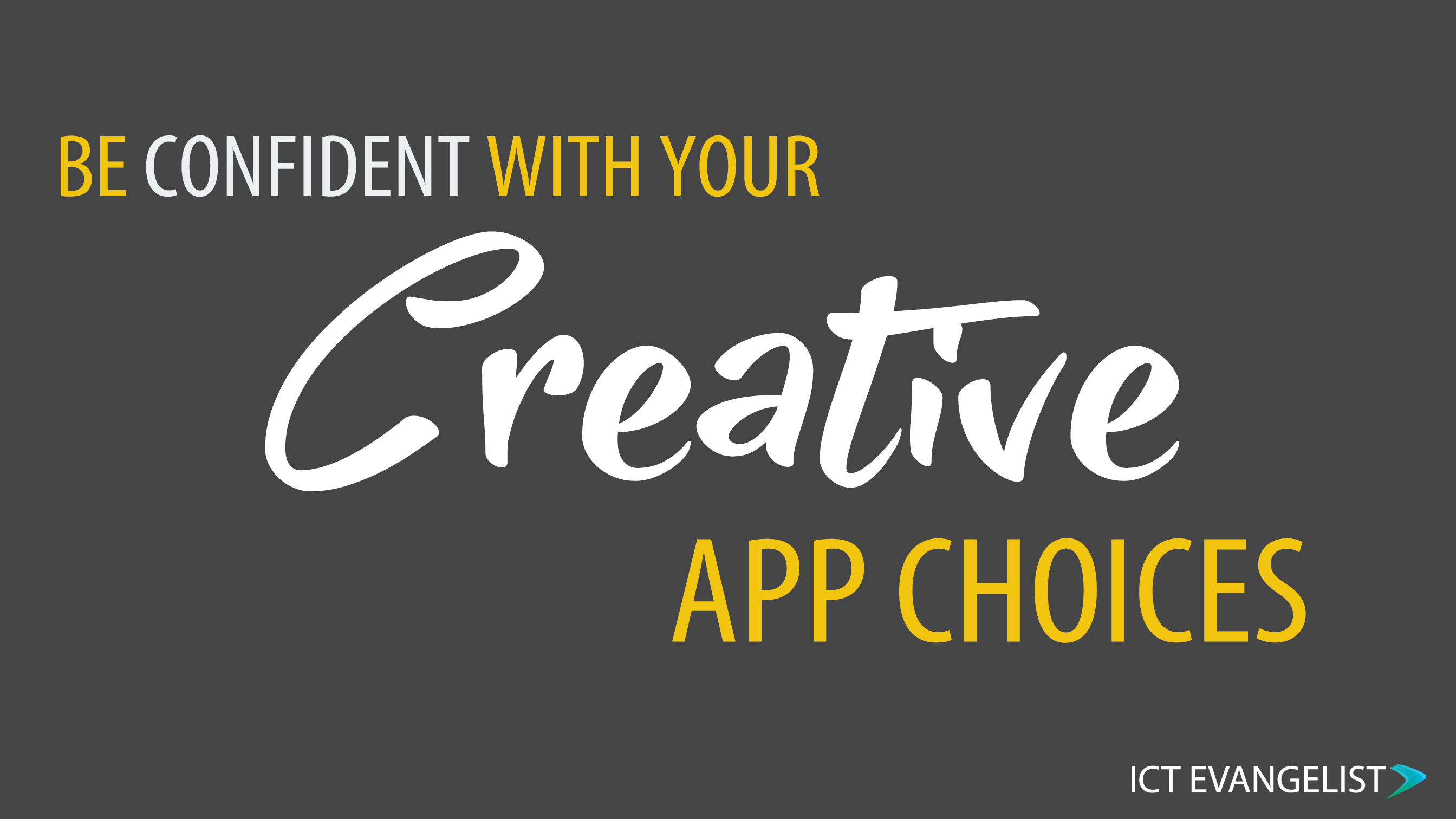 The holy grail of the edtech classroom is one where young people are able to be autonomous in their choice of tools to support their learning activities in the classroom. They make their choices wisely. They don't need training, support or guidance and they can use creative tools to showcase their learning.
With this in mind I thought about a set of core apps for children to use in the classroom that would allow for their creativity but would also allow for them to choose their apps. Hence I've created the app confidence poster below.
The idea being that the resource can go into the classroom and be a simple reckoner for students and pupils to refer to when they are looking to complete a task or activity. Most of these tools are staples in many classrooms but children sometimes need a bit of a visual reminder about which tools do what and which tools will best help. Hopefully this resource will help with that.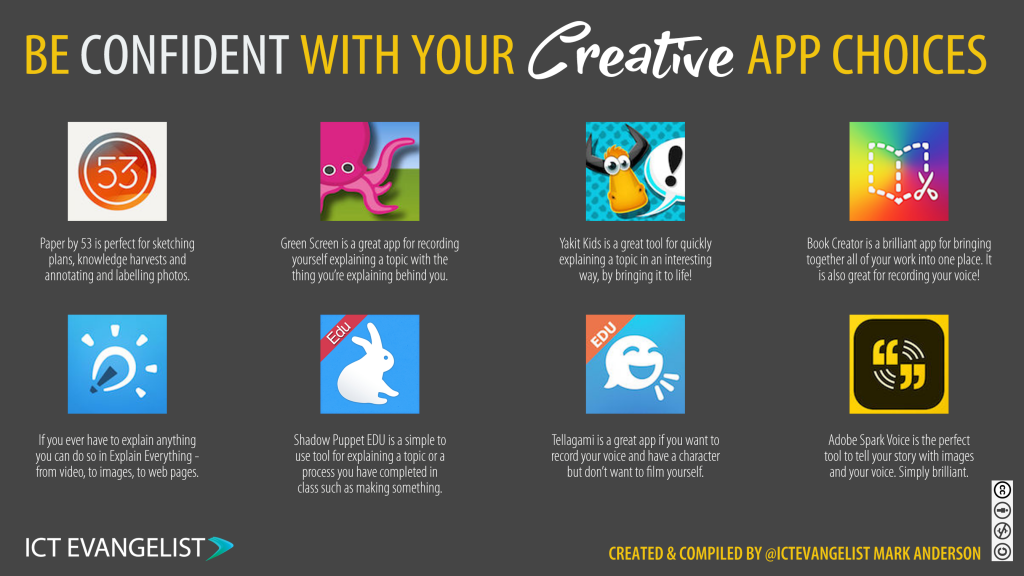 Support
If you'd like support with your use of technology in your school or district then I would love to help. I work with many schools and districts across the world in their technology journey. If you think I could help you too, please get in touch via my contact form. I have stellar feedback for my work and you can find testimonials and other information about what I do on my 'what I offer' page and on my 'success' page.