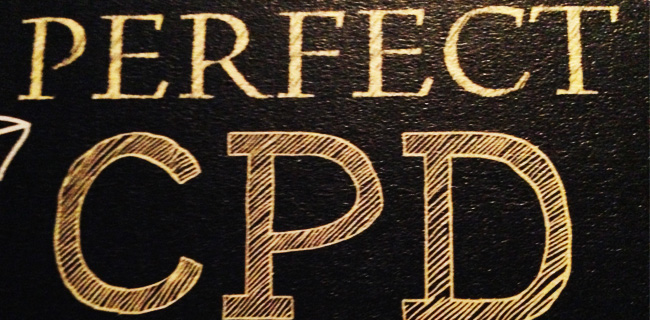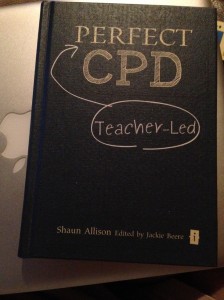 I've just had the pleasure of reading the latest book in the Perfect series by @shaun_allison, 'Perfect Teacher-Led CPD'. As someone who has written one of the books in the series, I always know, having gone through the copy-edit process, that the books are always put together really well, having followed Shaun and his work for some time too and had some of my blogs added to his 'classteaching' blog, I was keen to see what he had to say.
I found it a real breeze to read and found it very re-affirming. It chimed with lots of the things that I've been involved in for a number of years and some things I'm working with at the moment. I found the numerous templates and guides within the book, for example the action research applications and the professional learning visits to look particularly useful – I know I'll be making some use of these. There's lots in here for people in the role of managing and organising professional development within a school. There is a lot in there too for folk who might be looking to spice up their careers a bit too if your school doesn't currently offer you some of the professional development that Shaun talks about within the book. I think it's a really useful book.
Areas covered in the book include: why teachers & CPD matter, 15 minute forums, coaching, learning development groups, action research, professional learning visits, INSET days & staff meetings, lesson observation review and  reflection, TeachMeets, lesson study, social media, student-led CPD and next steps.
Apart from his obvious omission of not having me on his Twitter list I would say the book covers these sections well. What Shaun does is open the door to you taking the ideas from the book and then be able to  take them further yourself; it's not an idiot's guide after all! If there was a section that is missing or at least something I would have liked covered; I would have liked to have heard Shaun's thoughts on methodologies he has for ensuring colleagues are able to keep up-to-date with their use of technology – may be that should be in my next book?
All in all, it's a great, handy sized guide to keep leaders who have whole staff professional learning within their responsibility remit in check to ensure that schools produce, as he says, "happy, confident and successful young people".