I've been a fan of Paper by 53 for many years now. It's a staple of my app tool kit and given it is now free, it is even more of a big part of my iPad use. If you're looking for endorsements, when I lost my original aluminium Pencil by 53, I've finally succumbed and purchased another one; this time the Walnut one. It is a thing of beauty.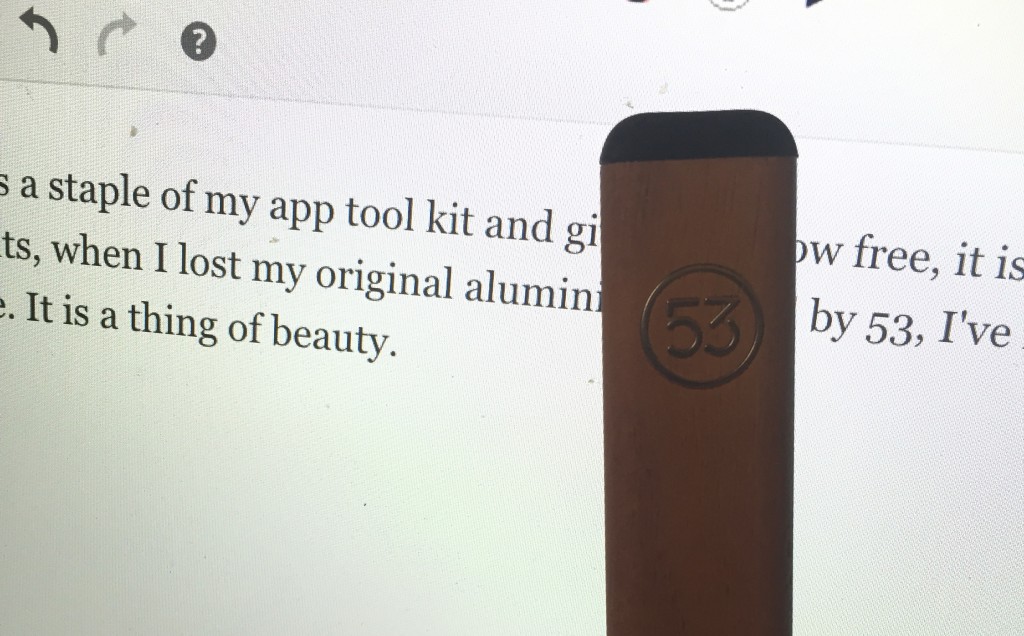 As with all things@FiftyThree, the update to the App is also pretty darn beautiful. Think Kit, basically gives you three new tools to use:
Diagram: a new tool which enables you to create shapes really simply
Fill: the ability to fill items with colour
Cut: the ability to cut objects and move them around
From that above it doesn't seem like that much of a big deal. It is. Have a look at the little video I made below incorporating the three new features. They. Are. Fab.
@FiftyThree are super keen to help you learn too. Not only through 'Mix' their cloud based service which allows you to access diagrams by others so that you can remix them for yourself, but also there are loads of learning opportunities through their forums too > http://support.fiftythree.com/customer/portal/topics/795662-think-kit/articles
Are you using @FiftyThree for yourself or in the classroom? If not, why not? It's so superb. Check it out via the App Store here.