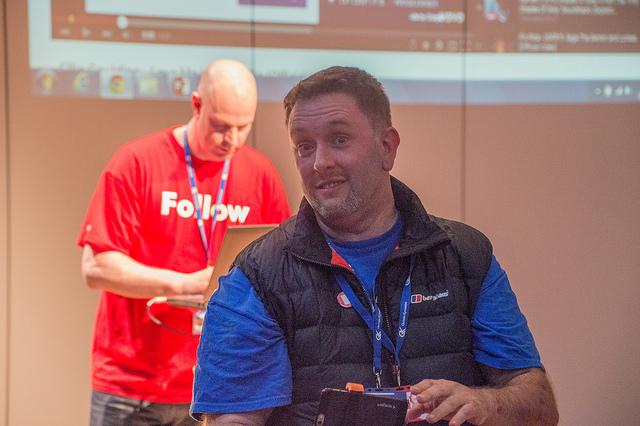 TeachMeet London was a superb night. When I was asked to be involved, I was very happy to do so. Having organised a fair few and supported many others, I knew I'd be able to help out and hopefully add some value.
The record of the night is immense. It trended nationally for hours and in addition to the hundreds of people present, it was viewed online by many more too. Leon Cych (@eyebeams) is a complete legend and I have so much time and respect for him. Thank you for sorting the live streaming and recording. For me, the legacy of events such as this is of massive importance. I've always been proud of the old TeachMeets we organised at Clevedon but the legacy of the great videos of the nights on YouTube are so helpful. With the videos available to watch back iPlayer style thanks to Leon, I know that the legacy of the evening will carry forward and continue to engage, enthuse and inspire.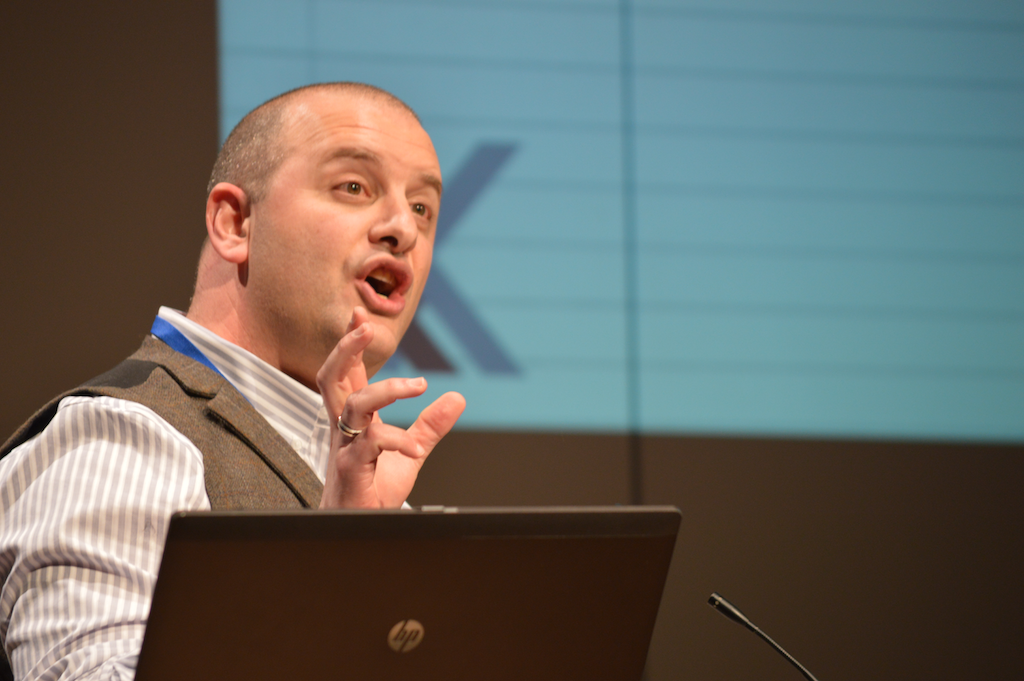 Richard Gerver kicked off the event with a punchy short keynote which talked about the opportunities in education asking us to look for the gaps and routes through the obstacles in education.
What was your #TMlondonhighlight ?@richardgerver @TeachMeetLondon pic.twitter.com/ESVuDUmN1E

— Ben Jose (@Mrjosemusic) April 2, 2015
This message resonates with me – one of my favourite parts of school life is the learning that happens between the cracks and outside of classrooms. It's things like this that I feel are untapped areas of learning that can infuse in to the culture and ethos of a school that can make a massive difference. I have wanted to explore this idea further for some time although have written about it briefly here.
The rest of the evening was filled with more prizes than you can shake a stick at from many many sponsors, most of whom were organised by Andy Lewis. His presentation on the night was really good too and I really enjoyed it. It certainly resonated with the audience too. Thanks to Andy for the great thinking and action behind your presentation and for sorting alongside Diane Leedham on the night, the massive amount of work behind the scenes and in front too. As I type now, both he and Di are sorting out things to do with that still; such is their dedication and hard work.
To give thanks to everyone who helped on the night would be a fools errand. There are so many people who make an event like #TMLondon happen. I would like to take a moment to congratulate Ross for bringing it all together.
Ross, I feel, sometimes gets a bit of a bum deal. There's no getting away from it. He's a complete power horse. His phenomenal self promotion and sharing of ideas is, well – massive. He blogs almost daily, he's Deputy head in a busy London school, he tweets hundreds of tweets a week, he's a father and husband and is a force to be reckoned with and a force for good. The impact of Ross and what he does is everywhere you go in education and there's no getting away from it. You may cringe when you read his bits where he says he's the most followed teacher on Twitter and other such self promotion, but to be fair – I think he deserves it.
For me, being able to be successful doing what we do, you have to be able to talk the talk AND walk the walk and I (always thought but now) know that Ross does this with aplomb. I arrived at the school to see him looking ruffled, running around sticking up signs, working with students, getting things done.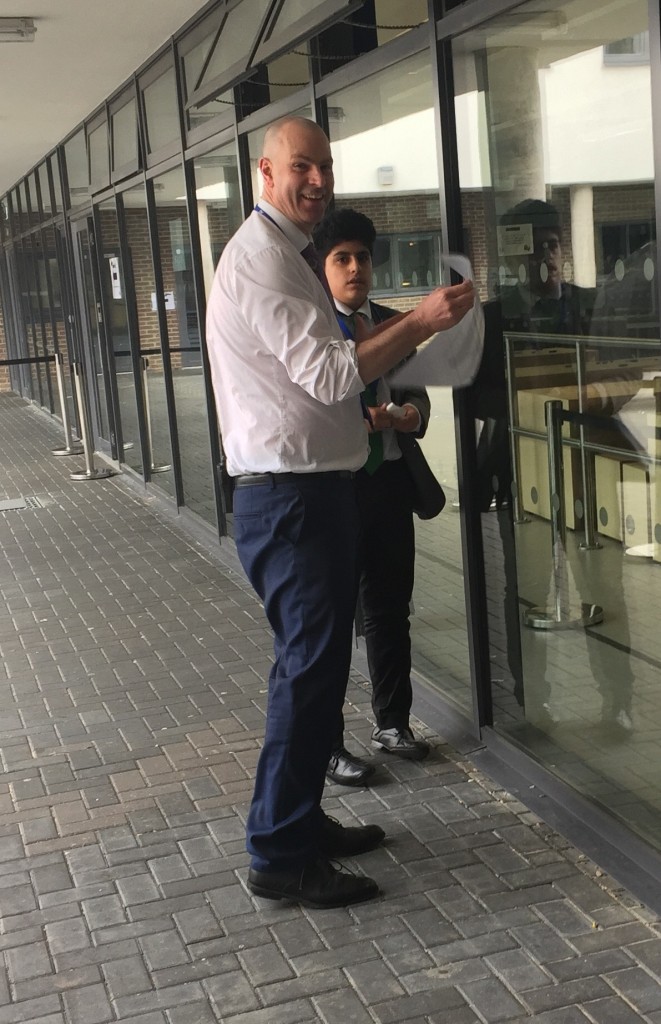 … and I echo Leon's tweet from the end of the night too…
True leadership @TeacherToolkit picking up after everyone else has left at #TMLondon pic.twitter.com/S9NpJd87Rx

— Leon Cych (@eyebeams) April 1, 2015
What a complete star and professional. Respect!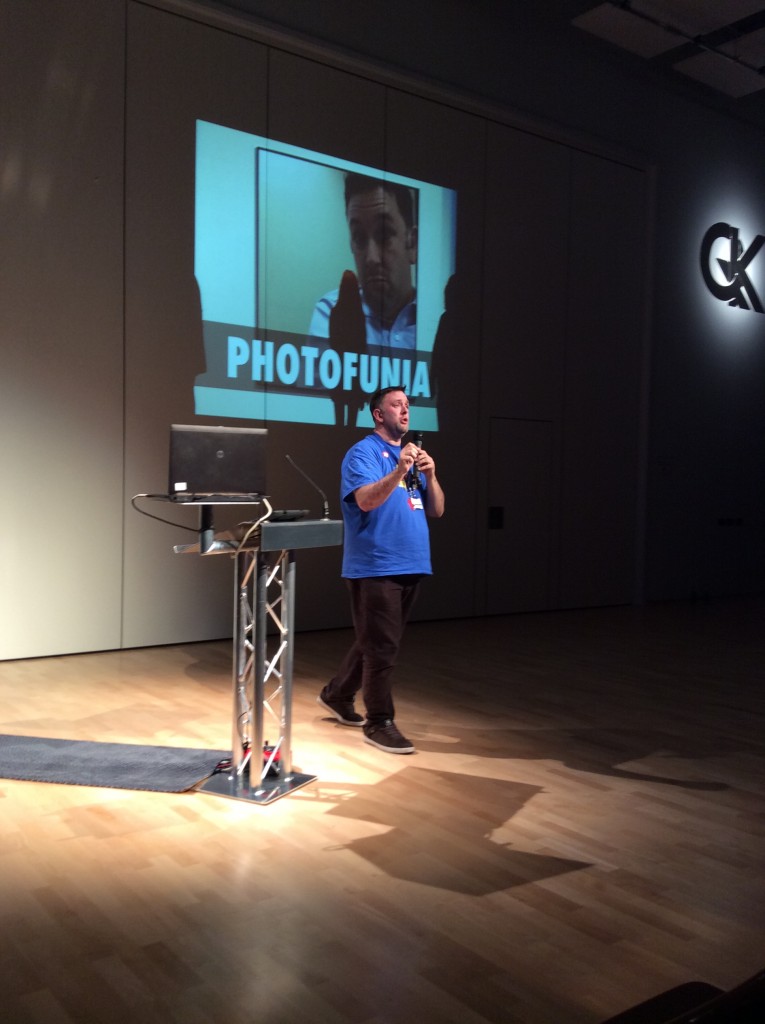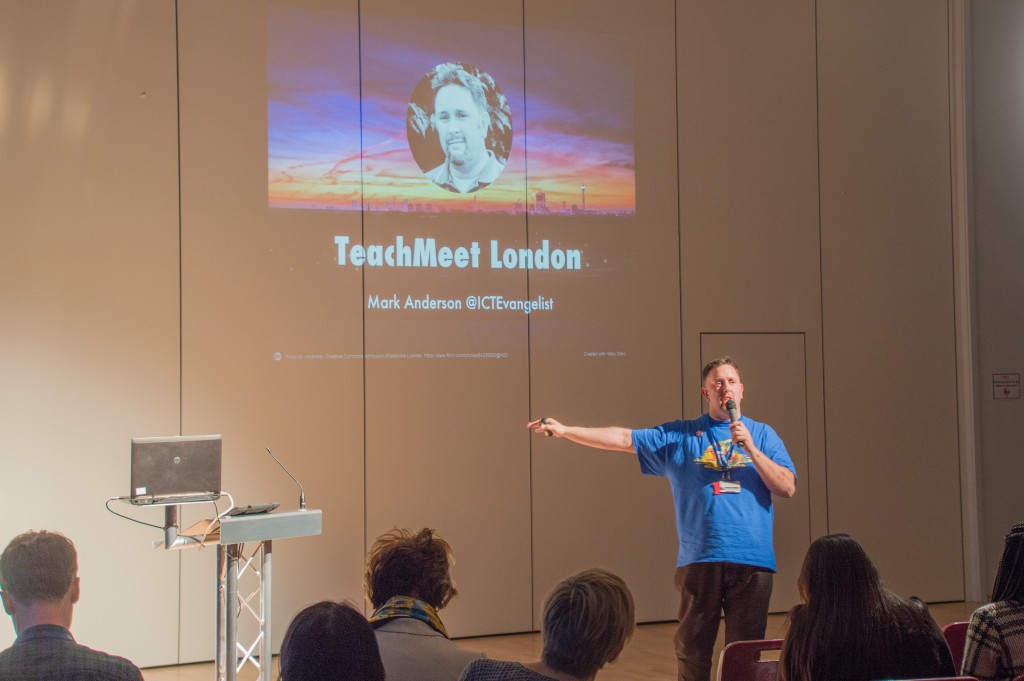 I hope my compering went down well. There are simply too many highlights to mention them all.
Thank you to every one who made the evening so very special.
Don't forget you can still watch the live feed recording via the clips below:
Many thanks to my partners in crime in working with me to organise the event:
Martin Burrett – check his great gallery from the night here
Amjad Ali – his write up can be found here
Diane Leedham
Andy Lewis
and of course Ross
To get this post wrapped up, I just want to share my presentation from the day so here it is…:

TeachMeet London – Created with Haiku Deck, presentation software that inspires
Thanks to everyone who came and took part in it. I really feel it was one of those events where by being there, you really did feel like you were part of something special; and through the power of technology even more were too. Thanks every one.
Over and out.