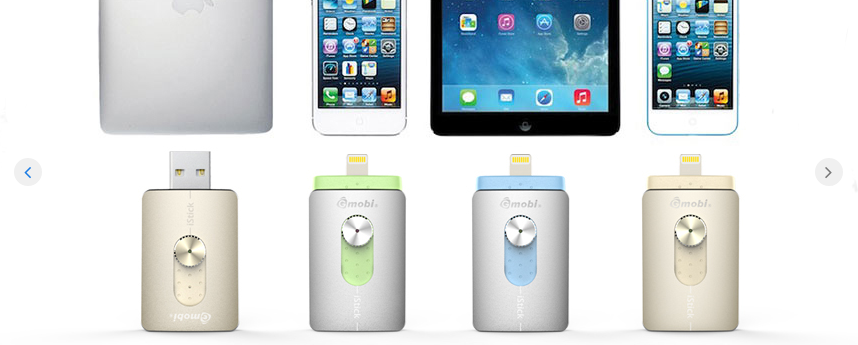 I was contacted by MyiStick following my presentation at Liz Allton's TeachMeet Solihull and a recommendation from Liz. Further to a conversation, they said they'd be happy to send me one of their iSticks.
Now, if you haven't heard of them, an iStick is a two way lightning to USB memory stick which enables you to transfer files from your iOS device to the USB stick to then copy on to whatever other device you're using. It does this via a native App which you can download from the App store.
As someone who has been used to making good use of the cloud for a long while now to capitalise on sharing and collaborating with others using my iPad, I really didn't think I'd have much use for it. I don't accept offers of endorsements for products I get sent either and am frank and honest in what I say. With that in mind, it wasn't looking to hopeful for the iStick.
That said, I have to say – despite thinking I'd have no real use for it, I've been finding it incredibly handy. I've used it to share large files quickly and effectively from my iPad to my Mac or across to other devices of people I'm working with locally. I was presenting last week and my Mac wouldn't mirror (don't ask me why) so I was able to quickly share my 300mb Keynote file quickly from my Mac to my iPad via my iStick far more quickly than I would have been able to whilst waiting for the presentation to copy across to Google Drive and then back down to my iPad.
The design is as you would expect, it's just like a USB stick in terms of its size. The build quality is ok, although I have an earlier plastic beta version and the new aluminium iSticks look much more slick. Nina Jackson is a fan, for sure!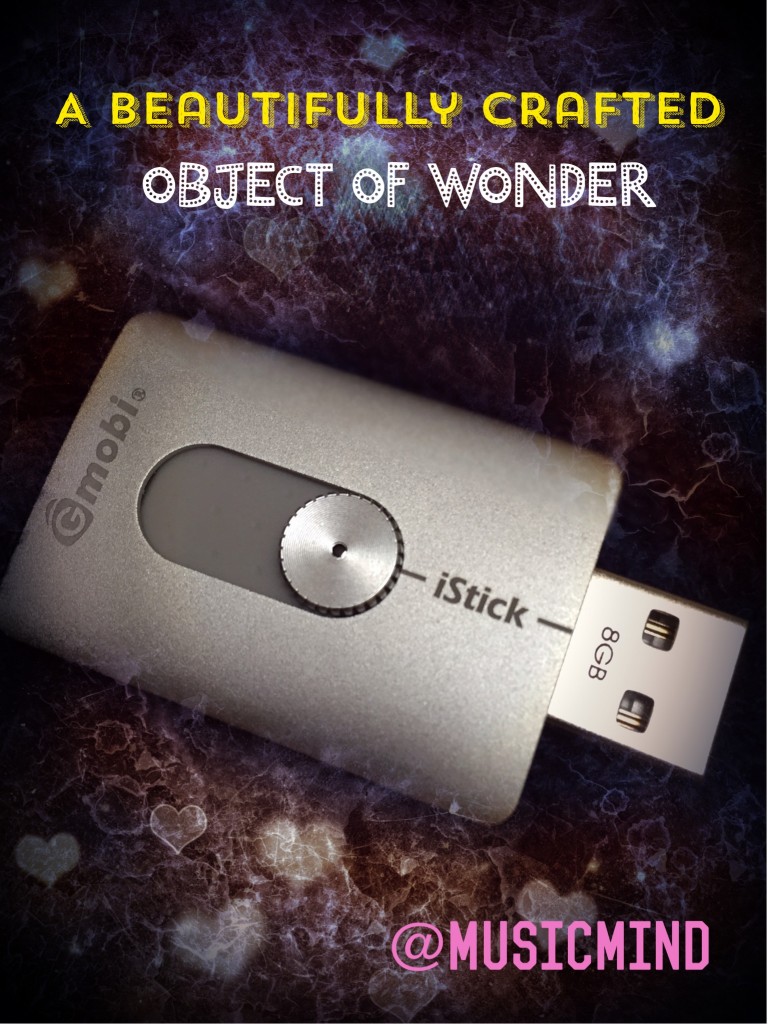 It works just as expected. You can quickly, easily and effectively copy files in both directions – so long as you have compatible Apps on either end to open the files with!
The iStick App
The App that serves the iStick can probably be best described as functional. It does what it needs to, although it could be more intuitive and took a few minutes to work out. The design of the App isn't as modern as you would expect and certainly doesn't mirror the well crafted piece of kit that the iStick is itself. It's a shame.
The App itself is free but considering the price of the device (and I'll come on to that in a moment) I would expect something that's a bit more slick. I understand from the developers that they are working on a new iteration, but I would suspect it would be a bit disappointing for purchasers of the iStick to see the App when they have purchased their iStick.
Cost
The iStick doesn't come cheap.
At retail prices the 8GB iStick comes in at £49.99 with the £128GB iStick being £199.
As I say, not cheap.
There is however education pricing and economies of scale kick in at 30+ devices.
Speaking with the company, the cost comes down to this; the licensing fee that Apple charge to enable them to make the device means that the device costs what it does. If you compare the price to the cost of a USB stick that you could purchase in Tesco or wherever, then the price is pretty phenomenal. If you compare it however to how much you pay for similar memory within an iPad, then it is more comparable. Either way though, it's a fair amount of money to be able to copy over files from an iOS device.
Uses?
I can see the device being of most use in smaller schools where enterprise WiFi is not so freely available or affordable. I can see it being of lots of use in schools where students don't have their own iPads and teachers want a quick way of students and pupils being able to get their work off the shared device. I can also see it of being great value as a teacher owned device where a teacher can collect in work from students where again, they don't have easily available WiFi or the ability to quickly submit electronic work. I understand from MyiStick that the device is incredibly popular with schools.
Summary
As I said from the outset, I really didn't think I'd have any use, let alone much use for the device although now, having had one for a few weeks, I think having one is better (for me) than not having one. I'm lucky in that I was sent mine to review.
If I had to buy one, would I? Before having had one, probably not. I could've made do with my existing workflow. Now however, if I had mine taken off me now or lost it somewhere, would I buy another one? Absolutely yes.
Whether or not you think that one would fit with you and your setting is entirely up to you. I think it's a handy device to have as part of your toolkit of tech, particularly if you're in a school or organisation where many of you have iOS devices and are looking to be able to quickly share, backup or copy off big (or lots) of files from the device.
You can find out more about the iStick on their site.