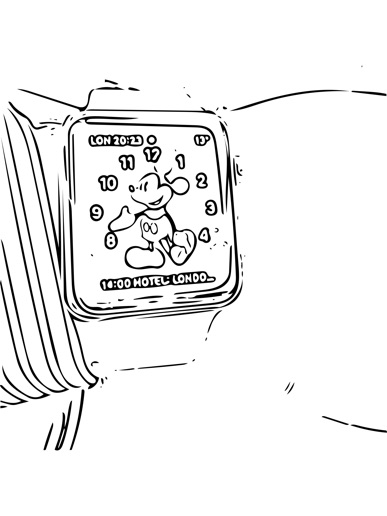 I deliberated for some time before I made the plunge and if you want to save reading the rest of this post, I'll say now – I'm glad that I did. I love my Apple Watch. I said to myself that I wouldn't blog about it either but I can't help myself. I think I'm in love.
The highly anticipated delivery came early and I was made up to get it much quicker than originally stated by Apple. The unboxing was pretty special in a geek way. An experience eloquently mirrored in this fab post by Julian Stodd >>Apple Watch: the inexorable march of wearable tech.
So what did I go for?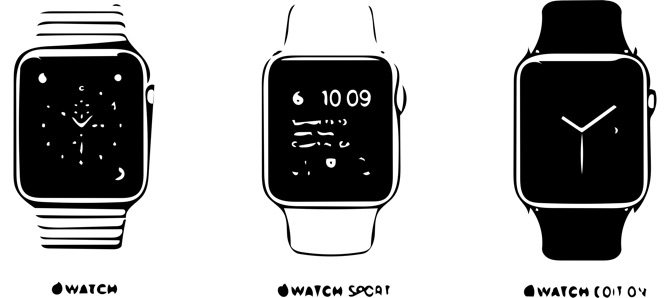 As you'll probably know, there are three versions. Sport. Watch and Edition. Sport is the cheap(er) and cheerful version. Watch is the so-called 'mid-range' version and the edition is the stupidly priced version. I use these terms loosely – essentially, all of the watches do the same thing. They run the same operating system. They are the same, save for the materials they are made of and the two sizes of the faces. 38mm (actually 38.6mm) or 42mm. The price variations between the two sizes is quite large. I plumped for the 42mm simply because I wanted the bigger one. That was it.
The other considerations then are really whether or not you want to go for the Sport or the Watch. Let's ignore the Edition version because for most folk it is out of our price range and also, the gold is just I think – well – a bit tacky looking. Don't you?
If you're going for the Sport, then really it's just down to your choice of colour. I however chose the Watch. And then you enter a whole minefield about straps. Given the cost of the Watch, I ended up going for the black sports strap. It looks great, is easy to put on (now I've worked out to put the stud through first and then tucking it in rather than trying to do it the other way around (doh!).  I kind of regret it if I'm honest. Because I love my watch so much already, I think I would have enjoyed having one of the other straps such as the beautiful Milanese loop. You can still buy the straps separately so I might still do this. They are easily interchangeable. I am undecided yet. Certainly there's nothing wrong with the strap I have. These are definitely first world problems.
What do I like?
Everything just works. I didn't have to read any manuals. I just turned it on, paired it (just by simply pointing my camera on my iPhone at the watch whilst in the Apple Watch App – yes it is that easy).
Apart from loving seeing the fascination of my children on making the different butterflies change or dancing in time to Mickey tapping his feet, there is a lot to like.
Firstly, and this is my biggest love, is the notifications. As you can imagine, I get a fair few notifications and the ability to get a gentle tap on the wrist, look at it for a split second and then continue what I am doing, for me, is perfect. Replying to messages with Siri is easy, although I would like the option to more easily access replies to message through the App. I would also like to see the functionality of replying to DMs via the App. In the iMessage App, in addition to being able to reply to messages with Siri, you can also send the audio message and there are some lovely animated emojis that you can send via iMessage too…
Secondly I love the glances. Glances are quick swipes that you can flick through to check different things such as the news, tweets, weather etc.
The watch itself is beautifully designed. Actually thicker than an iPhone, it does sit quite proud on your wrist. The build quality is superb. The 'crown' spins beautifully and the quick access button below it is lovely too.
Another big win for me is that I love how efficient it makes me. No longer do I have to pull out my phone to look at notifications. I can reply quickly to messages and tweets. I can choose to get my iPhone or iPad out to respond to things that require bigger attention that are more deserving of a longer piece of my time. As a result, this week, I have become considerably more productive and I love this. I really love this.
Another big thing with having the watch is linked to what Julian talks about in his post.
"Why am I talking about social transformation in an article on wearable technology? Because everything in the Social Age so far has been powered by the rise of Social networking and collaboration. So we are just at the start of the change. As the technology continues to smooth off the rough edges, our communities will become stronger, our capability will be enhanced further, the power will be more distributed and everyone will be more accountable." – Julian Stood
I am a highly social person. For me, this device sits perfectly for me in the way that I work, in the way that I communicate, in the way that I interact both digitally and face to face in this world. It is unobtrusive. It is elegant. It is a first brave step in a truly holistic wearable device. Ok, I know it's not the first. But it's the only one that's made me want to shell out some pretty serious money. And I'm not sending it back…
Questions?
A number of geek type friends have talked with me about their thoughts on it and they certainly fed in to my decision making process. One of the most commonly referring themes was that they wanted to wait for the second version. That the first versions are buggy don't have the killer features, all of that. It was my argument to myself which is why I didn't go for it straight away like lots of others.
I don't see it as being like the iPad/iPhone 1 however. I think it is a marvellous piece of engineering. It is special. It really is something brilliant.
The key thing about the watch is that irrespective of which model you get, it's all the same experience. The OS is what is key. And for me, at least for now (I think) the watch will keep. The watch will develop. The watch, with it's 6gb of internal storage, will take OS updates. It will take the developments. It will take what comes. At least for the foreseeable future. For me, that renders the argument moot for now and I have zero regrets in having got one.
Other things I love?
Phone calls
Music control
Maps
Weather
Access to information
Emails – OMGGGGG, emails 🙂
Timers
Stopwatch
And, it tells the time pretty darn well too! 🙂
What about education?
You'll note this isn't an educational post. You're right. I could see the Watch being super handy as a teacher in the classroom, the remote control of the camera could be quite handy for experiments too. There are a few other nice features too which could have some educational applications. Let's be clear though. This is not a device for education. I understand from Mat Pullen that there is connectivity with iBeacons so projects can come up when you reach a beacon, but it is a wearable and limited communication device. Some pupils who can afford one can have one but for me… it's not for education. Not yet at least…
Some teachers and schools may worry about teachers having one in their classrooms. Yet another device to distract pupils from their work in the classroom. For me, this isn't a worry. As with anything, this goes down to the learning culture in the school and its classrooms. It would never be a technology problem, but a behaviour problem.
I look forward to WWDC to see how they open up the OS, if they do at all (read here).
Do you have one? How are you finding it?