In September 2013, Apple introduced the iPhone 5s with its first 64-bit processor, the A7 and they launched iOS 7, the first 64-bit iDevice from Apple. In 2015 Apple announce that all new apps on the App Store must have 64-bit support. From iOS 11, only 64-bit apps will be allowed on the App Store and will no longer work on your iOS device.
You may have noticed on some of your older, not recently updated apps, such as Yakit Kids come up with a warning: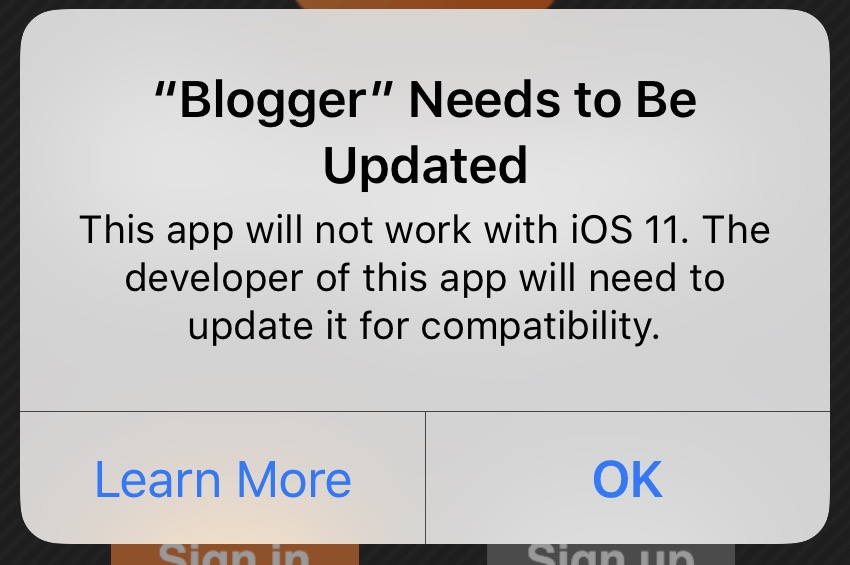 To find out which of your apps will be affected is relatively easy:
Go to Settings
Tap on 'General'
Tap on 'About'
Tap on 'Apps'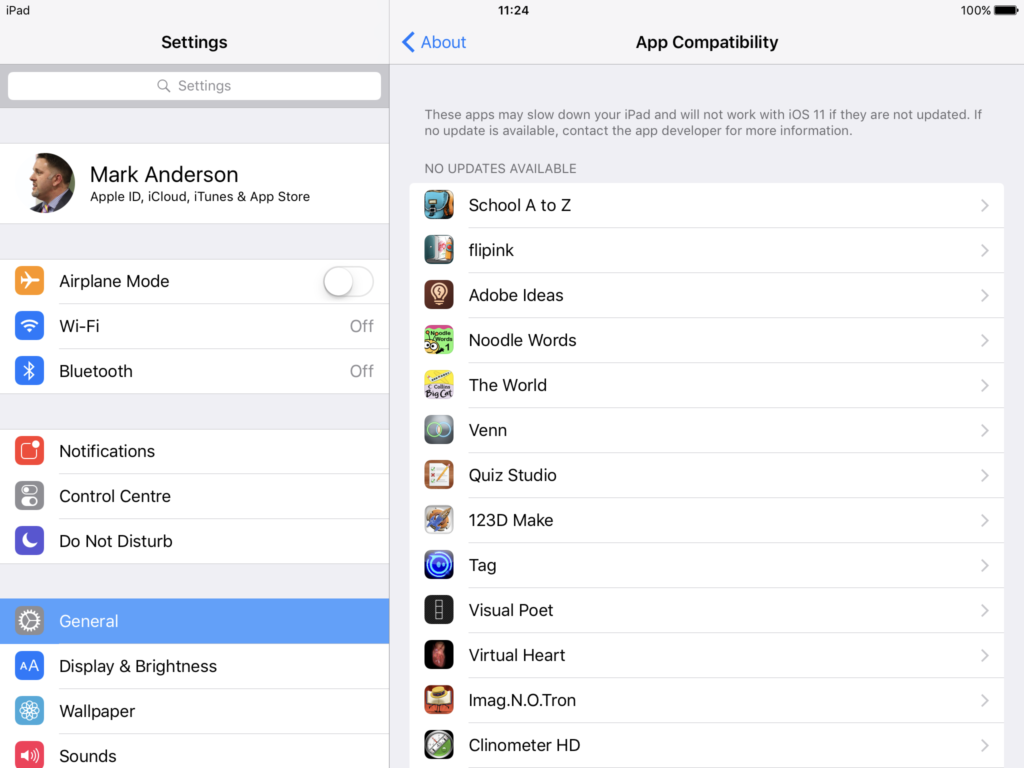 Advice?
It is my strong advice that you check which apps on your school or personal iPads are going to be incompatible with iOS 11 so that you don't have any nasty shocks.
iOS 11 launches globally on September 19 so you will want to do this before you update your iPads. You may feel aggrieved if this is the first you have heard of this, however Apple to be fair to them, have given prior warning and it isn't their fault, it's the fault of developers who haven't updated their apps.
If you have a mission-critical app that is being used across your establishment that will not be supported, then hold back on updating to iOS 11 until you have a solution. Don't aim to add the obselete app to any new hardware either!
Apps to watch out for?
Some apps which are on my list which I've had to find replacements for are:
Tellagami Edu
Tellagami
Yakit Kids
Phoster
Digiduck
Little Digits
Tangram
Anatomy 4D
Epic Citadel
Of these the most popular in schools are Yakit Kids (I replaced that permanently with ChatterKid) and Tellagami (I haven't found a like for like replacement although Apple Clips comes quite close!).
I'd love to hear what apps you will be losing and what you're replacing them with!