As we approach the end of the academic year, many heads of house/year, tutors and teachers will be looking to create a variety of resources, videos and activities to use in assemblies, tutor time and more. When it comes to sharing the life of the school, socially or in assemblies or tutor time, video is a great way of engaging with all of your community.
In this post, I will share 5 simple to use tools to help you create those reflective videos to share the great life of the school over the past academic year but are equally as helpful in creating videos for other purposes too.
WeVideo
Proud to be the only video editing tool included in Google's Creative Bundle for Chromebooks, this tool has lots and lots of features. It has a freemium version so you can get started and find out if you like it without paying a penny. It's available in the cloud, as an app on your mobile device or on your Windows or Mac device. Find out more about WeVideo by visiting their site here.
Adobe Premiere Rush
Another great tool from Adobe, Rush works both as an app on iOS or Android and as a standalone app on your Mac or Windows device. It has all of the tools you'd expect and more. From adding your own text, titles, transitions, audio and colour filters, it's got the lot. If you'd asked me about it last week, I would have probably told you it was an iMovie for iOS killer until they added some great new features such as Green Screening to iMovie this week. Either way though, it's a solid tool with some great features which are simple, quick, easy to use and are pretty malleable so you can customise things far more than you can in some of the other tools suggested here such as iMovie or Quik.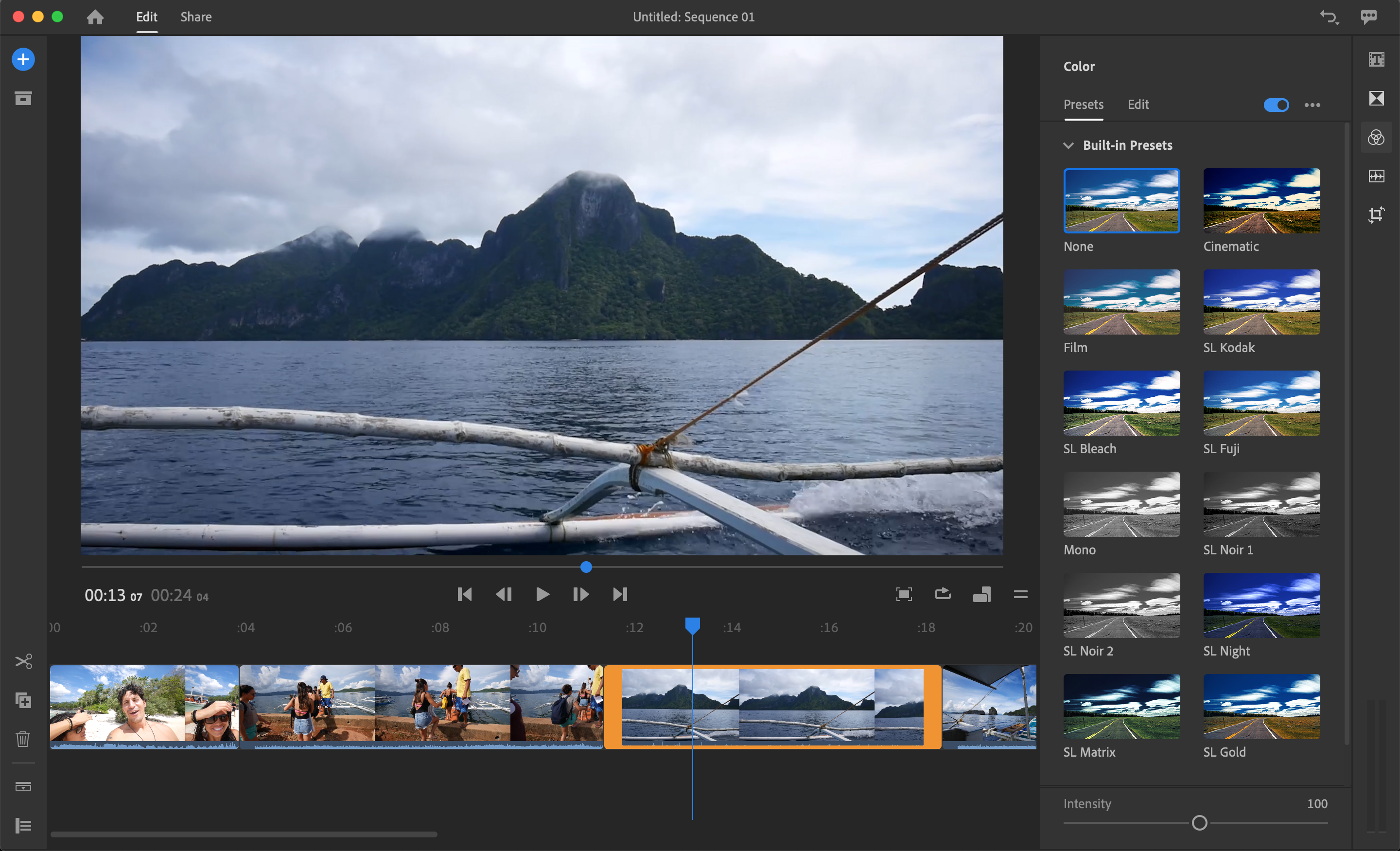 iMovie
If you don't have iPads or access to Macs then this option is not for you. That said, if you do, then this star of Apple's variety of app offerings gives you a multitude of ways in which you can create amazing videos to showcase the great work of your school. If you're after something that looks amazing with minimum effort, then do check out the 'trailers' feature which gives you a great template to follow and insert your media at the various points.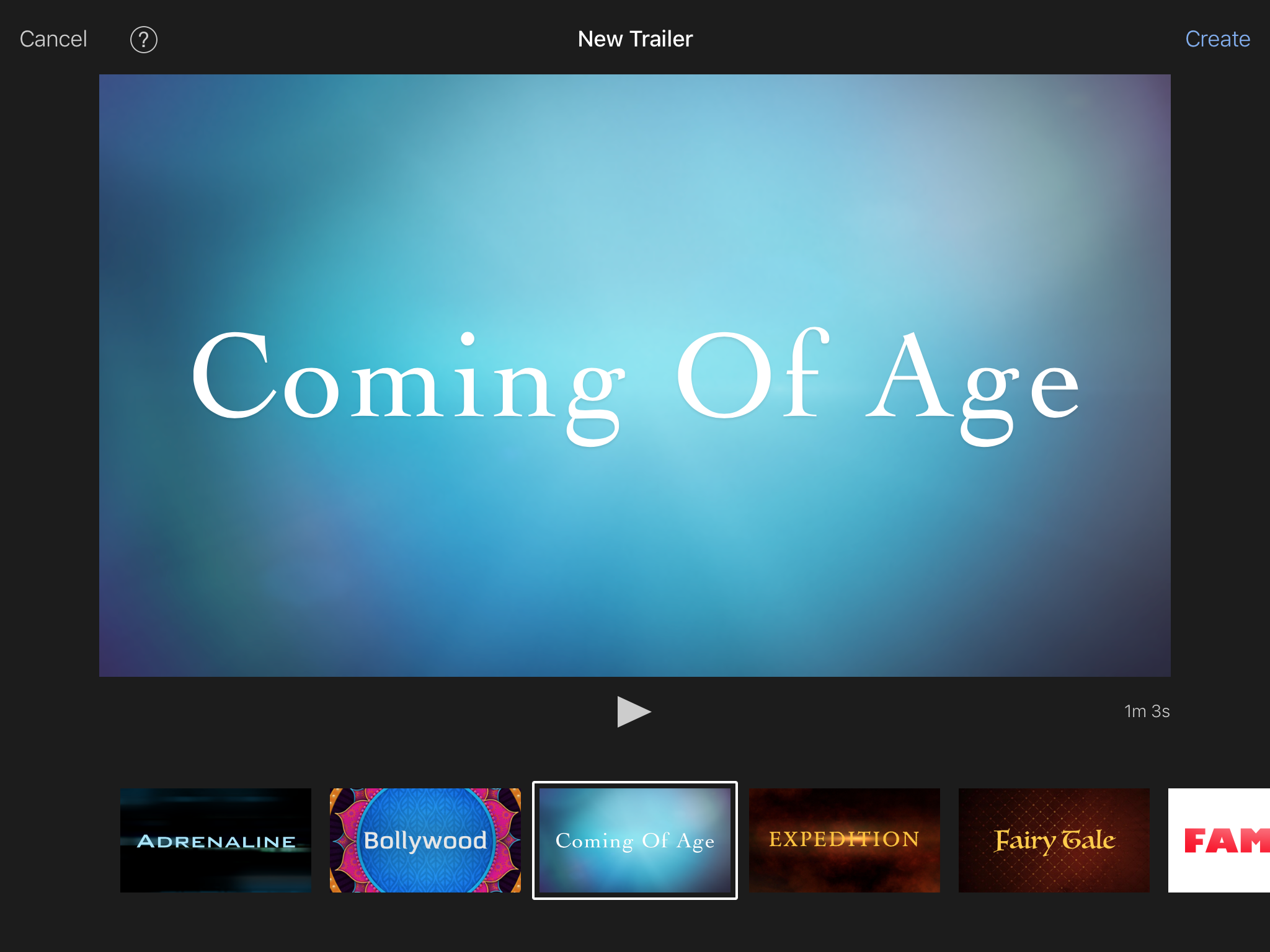 Simply flick through and check out the previews of the different trailers available and then follow the instructions given. Top tip: check out the duration of the trailer in the bottom right-hand corner of the screen. This will give you an indication of the trailer's duration which you will probably find useful as you'll have an idea of how long you'll want your video to be!
Quik
Quick by name and quick by nature. This is a super-simple to use app which makes brilliant videos with a multitude of effects and options, quickly and easily. Available on Android and iOS for free, this app from GoPro will help you to make a stunning video that will make everyone think you've been doing this kind of work professionally for years. The app suggests titles for you but all are editable. It will take the media you've chosen to include in the video and will auto-sync transitions in your video to the music you've chosen too. Speaking of music, there's a pretty huge library of music to choose from in the video too.
Here's a 'quik' example of a video I made using the app whilst on the #edtech50 tour with Ty Goddard back last November. I made this, on my phone, in ten minutes….
Adobe Spark Video
Part of the Adobe Spark suite, this simple-to-use tool works on a slide-driven basis. Simply add the content you want onto each slide and away you go. You can add icons, text, and narrate the entire presentation if you want to. Either way, it's a simple tool to use and can bring together your video and image content to make a great little video for sharing however you want. Access Spark Video in browser or on iOS.
In summary
There are a lot of different tools available to you and I didn't even mention PowToon, Videoscribe or any of the more professional tools you could use such as Final Cut or Adobe Premiere. The key to a great video for these purposes, in my experience, is the content. Yes, you can spend hours making that transition perfect or the text stand out more but in reality, you're not making a film for the Oscars. Something that looks great and is easy can be achieved using the tools shared above.
In my experience, children and colleagues will want to see and be reminded of the experiences shared across the academic year (and included in the video) rather than be critical of your production skills. Keep it simple and remember to make sure that you check that those individuals included in your video have given permission for their inclusion. Your school should have a register of those children who are not allowed to be included in content such as this. Make sure you keep that in mind and don't include children you shouldn't. There are many tools available to blank out or cover faces in images so make sure you do this if required.
I hope this post helps!