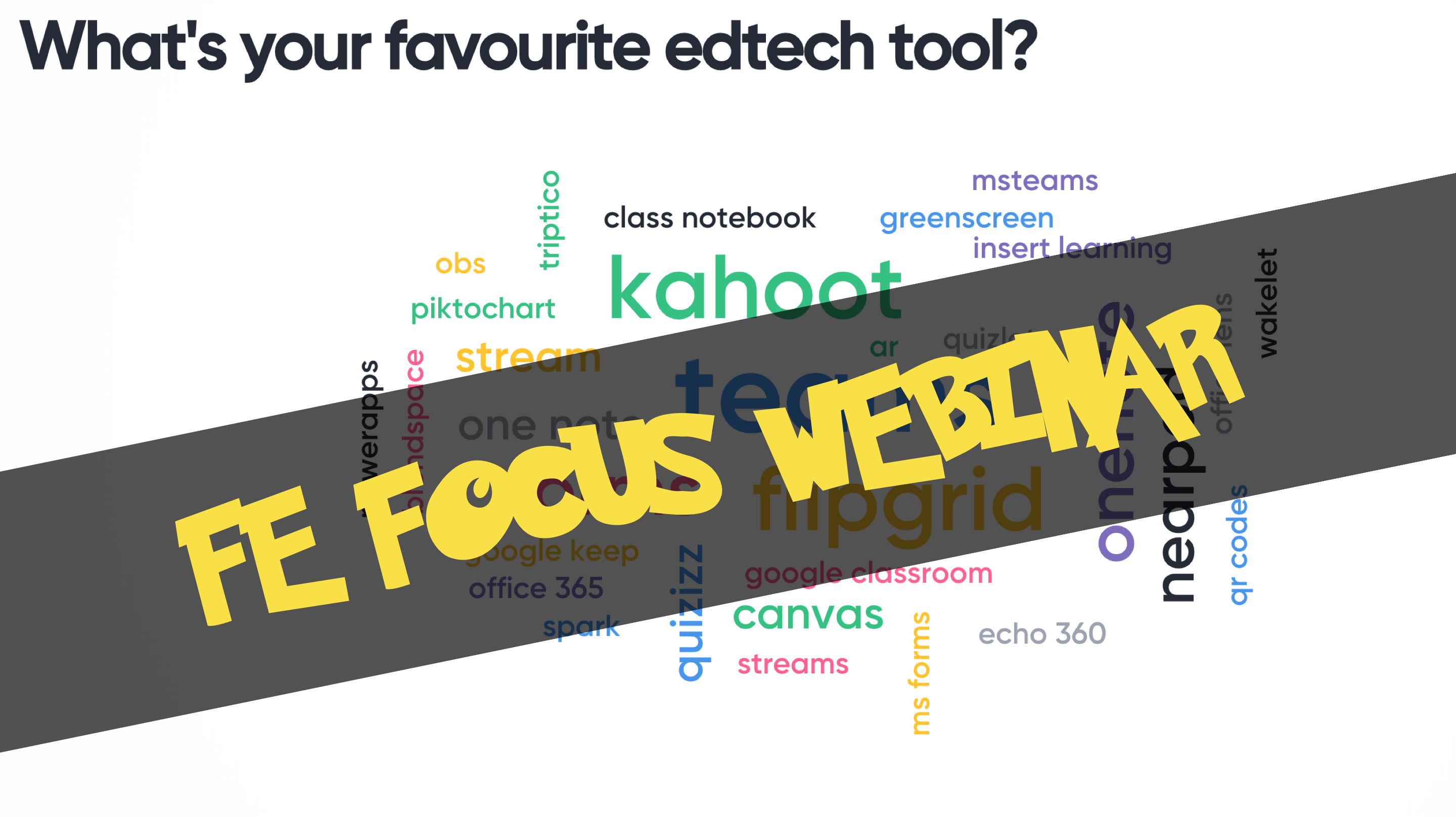 The BETT show is not just about finding out about new technology, it's about the professional learning opportunities you can get and of course the networking. As this short poll I created last night on Twitter shows, people love to attend edtech events and it isn't just about the technology: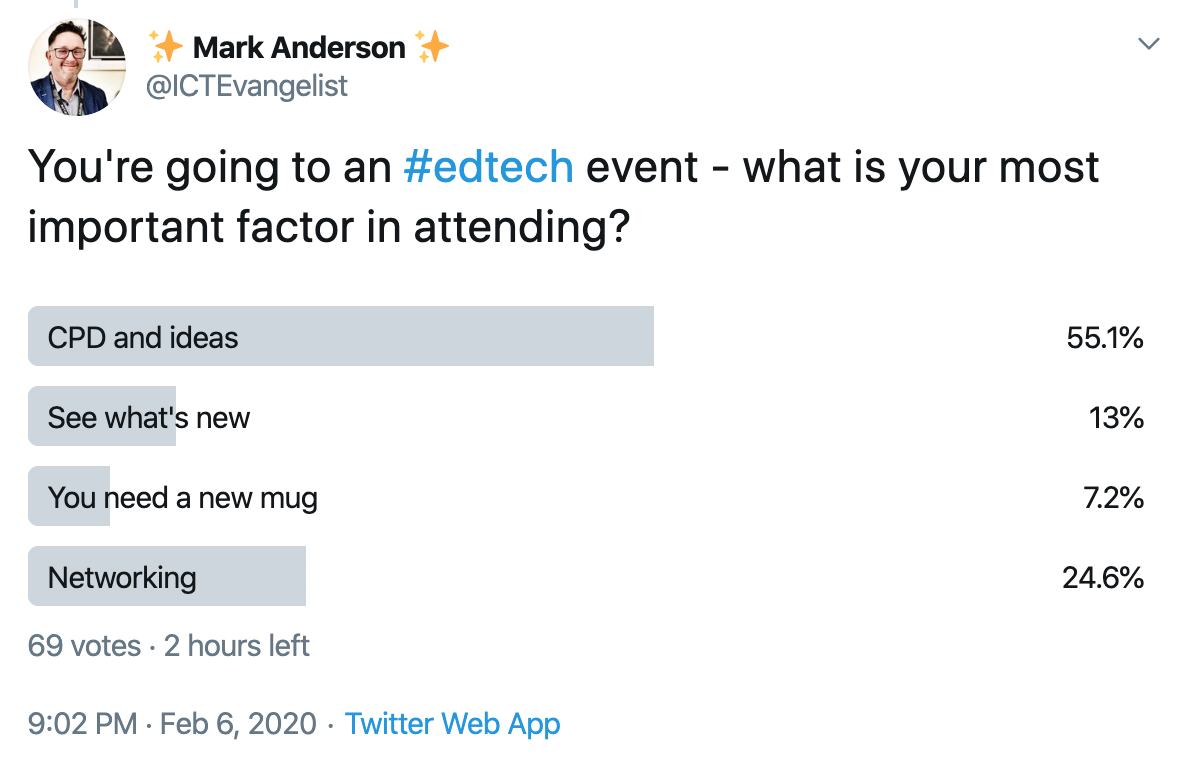 One person that I met for the first time at BETT was Esam Baboukhan who is an FE lecturer with a specialism in using edtech. In a conversation with him, he told me about an FE community he had created using Microsoft Teams. He also shared that they hold regular webinars for the FE community and asked if I would be willing to run a webinar session for his FE community.
I jumped at the opportunity.
In the work that I do, I regularly work with FE colleges – sometimes it's supporting with consultancy around digital strategy and teaching and learning. Sometimes I run whole college Inset days such I have done previously at Cardiff and Vale College, Coleg y Cymoedd and Bridgend College among many others.
The webinar had a large number of signups and I was delighted to see this. Thank you to Esam for organising it.
During the session, I covered lots of different things such as:
Research around what works with Teaching and learning with technology
Frameworks to support teaching and learning with technology
Marginal gains to reduce workload
Assessment for learning tools
Use of augmented reality to support teaching and learning
and much more…
I had some lovely feedback too – here's some of it that was shared on Twitter although there were lots of comments in the Teams channel sharing things such as:
That was brilliant today Mark, I've come away with so many ideas! Buzzing!
Here we go! Check out the amazing @ICTEvangelist on the #FEFocusWebinar #FE @MicrosoftTeams pic.twitter.com/twtHMwrQE9

— Khaled Al-ankar #FE #HE (@khaledal_ankar) February 7, 2020
Really informative it was Mark – learnt loads so thank you for that – yes great to e-meet you 🤙🏻 (And Esam finally too)

— Shane Guildford #FE (@shanelegend23) February 7, 2020
My take away is screen mirroring @ICTEvangelist @soslearning #fe #createEdu. Great session today Mark. Thanks. pic.twitter.com/mO4kIoXpds

— Claire Wallace (@WKC_Coaches) February 7, 2020
Congratulations to Claire Wallace with her #CreateEdu entry from the session today who has won an Adobe Spark pin badge for her entry above.
One of the key tools and takeaways I shared today is the great AR creation tool EyeJack app which I wrote a little bit about when I featured it on the Appvent Calendar. It has led me to realise however that I really should create a bigger resource to go on the blog, so look out for that soon.
Thank you once again to Esam for inviting me to share today.
If you have TEL as a target for staff development in your school or college, this is definitely something I can help you with. If you'd like more information about the support services I offer, please do get in touch via my contact page.