I haven't done this before but someone's inspired me of late through her awesome sharing and brilliant creative work that she's been doing. Her name is Sylvia Duckworth – an educator from Toronto, Canada. Sylvia is a Google Certified Teacher and a French teacher.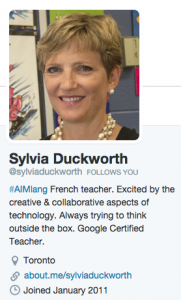 Sylvia has been doing lots of sketchnoting and sharing on Twitter and other social media such as Google+ and I've been blown away by her efforts. Today she asked me if I had anything that she could use as a stimulus for a sketchnote so I showed her my teacher confidence poster.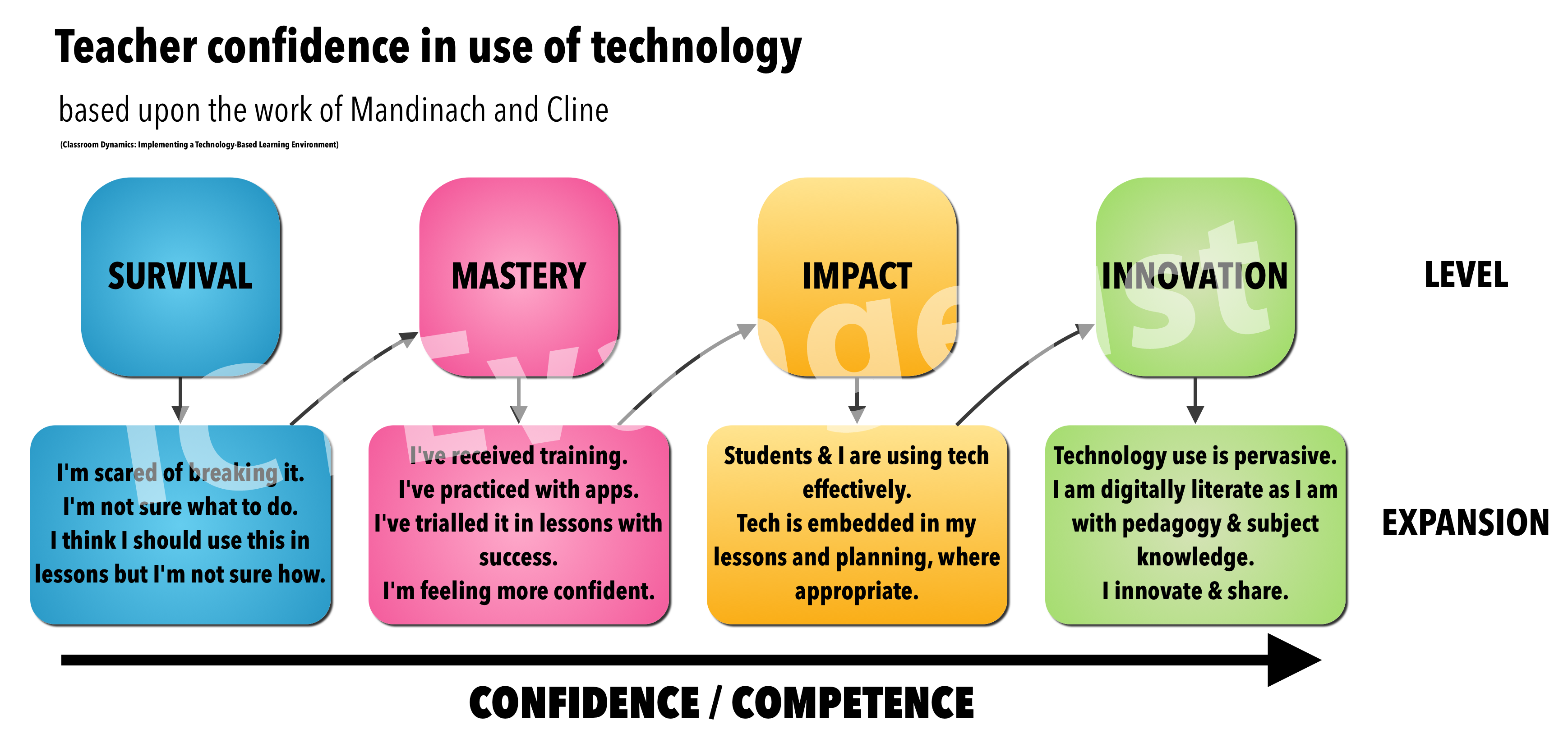 This was what she did with it…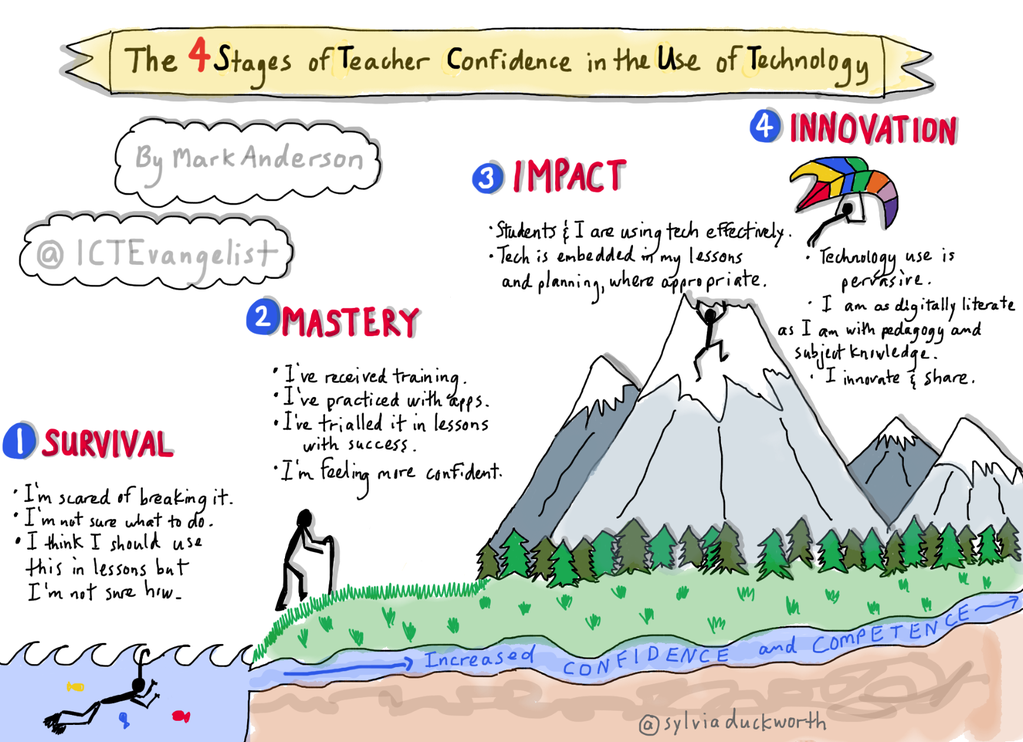 It's completely blown my mind. It's such a brilliant way of expressing what was in the original piece. Thank you Sylvia for taking the time to do something so amazing!
Sylvia has written and shared quite a bit about sketchnoting. She's written a blog post on sketchnoting which you can find here. She's also created a really helpful presentation with lots of links and resources on the topic to help which you can see below. In addition to this sharing, Sylvia also has a number of language teaching posts on her blog where she regularly talks about not only great technology use in education but how she works in her classes too.
In related news too, although I had forgotten initially, but Sylvia reminded me today too that I was the inspiration for her first attempt at a sketchnote from a tweet I had tweeted – the title image which goes with this blog post. Thanks Sylvia – this post is for you and your awesome work.
Here's a gallery featuring some of the recent sketchnotes that Sylvia has produced.
To find out more about Sylvia and what she does, please find her on Twitter, visit her blog or see her about.me page. To view Sylvia's work thus far please visit her Flickr page.