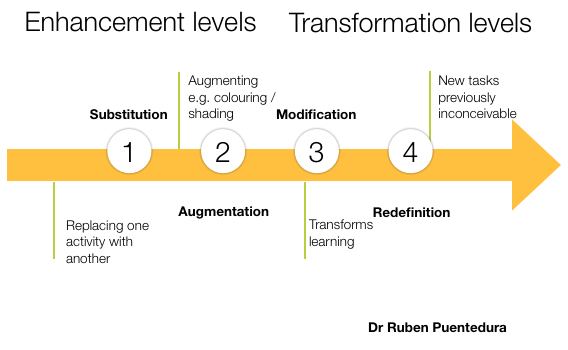 As always I was very pleased to have been asked to speak at the (#WEICT13) West of England ICT conference. The list of keynote speakers was amazing with Lord Knight, the inimitable Russell Prue and the brilliant Dawn Hallybone who opened the event in such style.
The workshop I gave talked about how learning should underpin any work related to using technology in the classroom.
#weict13 Listening to @ICTEvangelist who is talking about learning and pedagogy, not just iP*ds. He's threatening to finish with an App-off

— Mark Allen (@EdintheClouds) June 27, 2013
Early in the presentation I referred to the NESTA document: Decoding Learning. This led nicely on to talking about teacher confidence which followed on to me talking about the importance of Digital Leadership. I talked about the different roles and aspects of bring a Digital Leader and implored delegates to engage and link with the Digital Leader Network and #DLChat. Something which I have heard many people talking about at the conference today too such as @nickynewbury and @russellprue.
I then tied the two strands of the NESTA report, teacher confidence and student digital leadership to talk about how together, working together, putting technology in the hands of learners, you can bring about transformational learning opportunities.  I did this by introducing SAMR: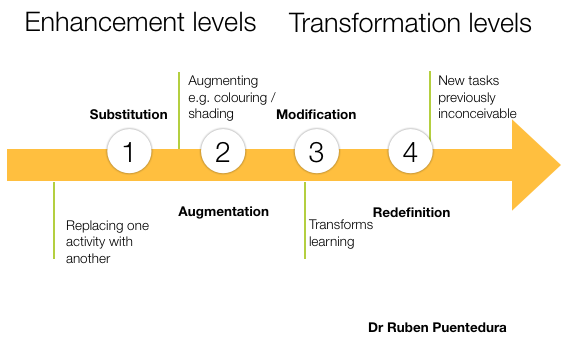 I then moved on to talk about what SAMR looked like at the different levels. Talked about the SAMR flowchart to aid planning and then discussed Allan Carrington's 'Padagogy Wheel'. Here I stressed how brilliant this model is but tried to impress upon delegates the importance of keeping on thinking about the learning and not just the apps represented on the wheel. Context is key. Learning is paramount.
Once I had gone through these pedagogical methods, I demonstrated Augmented Reality.
Starting with ready made AR apps, Spacecraft 3D and 4D Anatomy. This then led on to the use of Aurasma to bring student's work to life.
Leading on from this, I demonstrated ways in which Aurasma is being used to demonstrate learning, knowledge and understanding of relevant skills. Following this I then talked about the use of 123D design and the Augment app to bring 3D sperm to life in Science lessons ala Steve Davis' brilliant presentation at #TMClevedon:
where I finished off by showcasing the actual 3D printed sperm to the audience who got to have a play with it too.
I wrapped off the presentation by showcasing some of my favourite apps (all the links are here) for the classroom, namely:
Voice Record HD
Spreaker DJ
Spout
Socrative Teacher / Student
Spacecraft 3D
Anatomy 4D
Mona Lisa
WordFoto
Aurasma
123D Design
Cloudart
Decide Now!
WiFi photo
Say Anything
Too Noisy
BaiBoard HD
Funny Movie Maker
Tap Roulette
Nearpod
Haiku Deck
Also mentioned in the presentation were the awesome Morfo Booth, FoldR and Showbie apps.
All of the apps listed above are hyperlinked on this page here: http://bit.ly/WEICT13