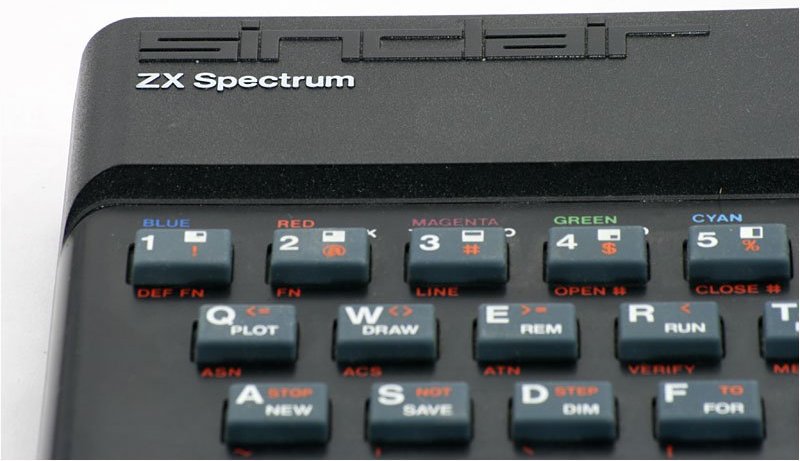 I remember when I was a teenager. I know you might think that would be a difficult thing for me to do, what with it being so long ago and all that. It actually wasn't all that long ago though. Ok, so maybe 25 years ago is a fair amount of time. At age 14, I was really in to technology already. Like many teenagers, the excitement of computers in the home were beginning to be a reality. I'd already owned a few devices, what with the Atari 2600 console and a few other bits – my favourite being the Sinclair Spectrum 48k with rubber keys.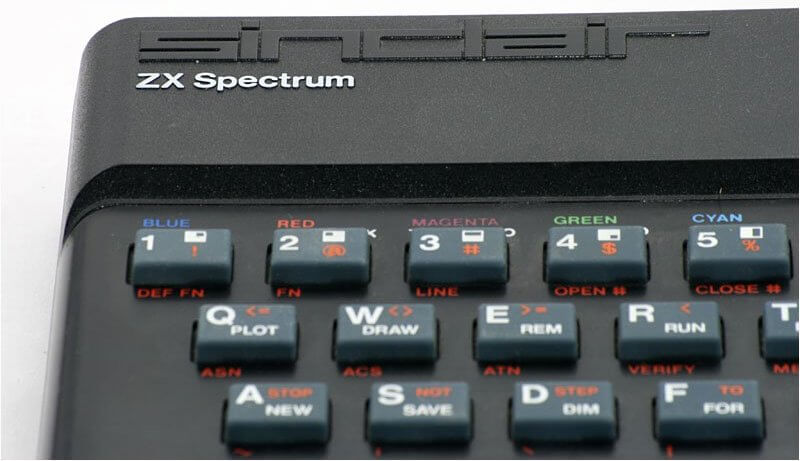 Oh how I miss the days of introducing myself to coding with simple lines of basic
10 PRINT "I LOVE MY SPECTRUM"
20 GOTO 10
…and the pummelling I used to give the "N" and "M" keys on Daley Thompson's Decathalon [find out more here: http://www.zxspectrum.net/]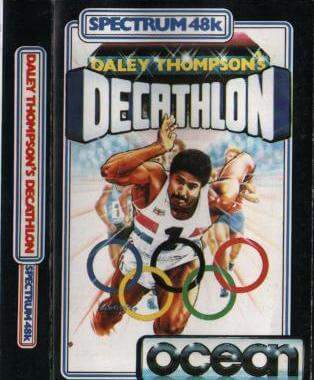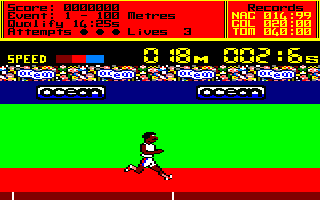 I remember waiting with baited breath as the cassette (that's right – cassette!!) loaded the game up. Oh how I miss the noise of the loading games on these amazing machines and the graphics… well, they were amazing. Check this out:
http://www.youtube.com/watch?v=tbM-2C3P8v0
So what's this ramble all about then? I think back to the opportunities I had when I was at school and what I had available to me and wonder what if I was a student now. What would I have been able to achieve? Technology is so pervasive now. So inspiring. Everything is so readily available too. What if you have access to all of this technology. All of this learning material. All of this information. What can you achieve……..?
As a general rule, I don't tend to blog too much about what I get up to at School, that's not really what my blog is about. That said however, some of you that also follow me on Twitter may have seen me tweeting recently about a student I teach who has developed an iPad App for the School. A few people, such as Pedagoo asked me to write about it and so here are some of the steps to how this happened, so that, if you wanted to try and replicate this yourself, you might be able to.
So what do you need? Well, to be completely honest, the student who made the App must take the credit for how it came to be. He had a real dream to become an App developer and to get an iPad App on the Apple App Store. Add to that too, that his coding skills, far outstrip my own – he has shown during the development period through to completion, real grit, determination and tenacity. I really have been a guide on the side with this project as opposed to someone telling the student how to do it.
The first thing that needed to happen was that the student needed to up-skill himself a bit in terms of his ability to code. He was already pretty fluent in HTML and CSS and had been dabbling with other code for some time, but he needed to get himself acquainted with a language called 'Objective-C', the language that is used to code iOS Apps. You can access this for free if you have a Mac utilising the free tool 'Xcode' which is what he used to develop the App.
We knew as well that if we were going to get something on the App store we would need a developer license so that we could put it on to the App store. You can find out more about this process by visiting: https://developer.apple.com/. Once our developer license was purchased (by the school) we were then able to go through the process of thinking about getting the App built and put on the App store.
The student wanted some guidance on what App to develop. Taking on board the tenets of the 'Apps for Good' campaign, I really wanted the student to create something which would stretch but also be possible doable AND be something of benefit to our community at school. Together we came up with the idea for a handbook which would have information in it to help Year 7's as they come in to the school. The proposed App had 6 sections.
Directions – which would facilitate directions to the school
Map of the school – to facilitate movement around the school
Bell schedule – so students would know when lesson changeover is
Home – so students could access the school website from within the app
Contact us – so it was easy to send a contact email to the school
Help & Questions – access online to the school rules and what to do
We also spent a fair bit of time thinking about look and feel and tried to make sure some iOS-esque effects/animations were included in the design. Also – a fair amount of time was spent working with other colleagues too on designing some of the icons for use in the app to ensure consistency across the design and for it to look as professional as possible.
Given this was going to be an App for young people at the school to use on their iPads too, it was important that we signposted clear e-safety information so we put on the 'Report Abuse' button and linked that directly to the site so that young people could report if they needed to. Held within the questions section too were clear guidelines and information on the school's peer listening service and much more.
Once the App had been thoroughly tested by myself and various members of the SLT and Digital Leaders we were then ready to pack the app up in Xcode to be transferred to Apple. The testing process in itself is a bit of a learning experience as you have to setup devices to be able to push a copy of the App to that device for testing. Instructions on this can be found on the https://developer.apple.com/ site and also on https://itunesconnect.apple.com/ – you will need to get set up on itunesconnect so that you are able to set up your various users and admins etc. You'll also need to go on there too so that you can manage your Apps that you have on the App store. You can see on there too what status your App has at any given time. Once the App has gone through the Validation and checking process within Xcode and it has been packaged up and sent to the App store, you are greeted by this exciting screen.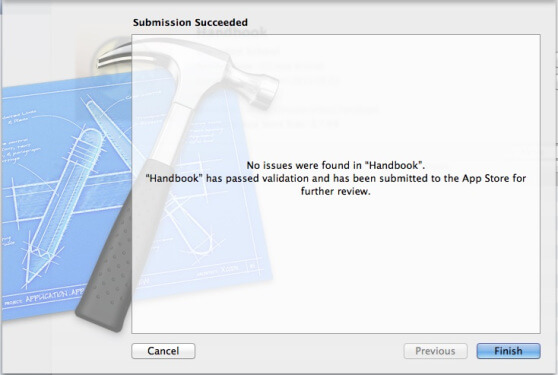 Next came the longest bit of all which was the waiting for the App to go through review. This took eight painstaking days, but on April 21st, it went live and the response has been fantastic. 100's of downloads and lots and lots of press interest in it too: http://www.thisisbristol.co.uk/Clevedon-school-boy-s-web-success-school-guide/story-18768889-detail/story.html#axzz2SKwRggBN
The student has already begun working on his next App for the school and his focus is on even bigger and more amazing things.
The impact of this work has been far more reaching than just something which can support students too. Lots of students have been inspired by the work of this individual student. Others now believe that they can do it too and they want to too. That for me is absolutely brilliant and inspires me to support more and more students to do this too. It's not easy. Mistakes will be made. But as Thomas Edison said: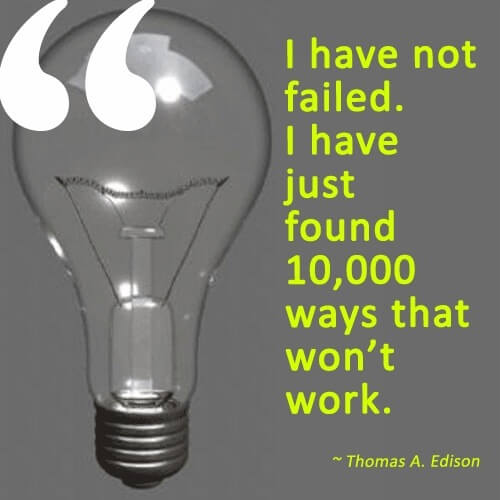 If you've made your own school App or are thinking about it I'd love to hear your thoughts and comments on this post. If you'd like to see our App please download the app and see the results of the work here: https://itunes.apple.com/gb/app/clevedon-school-handbook/id632060037?mt=8