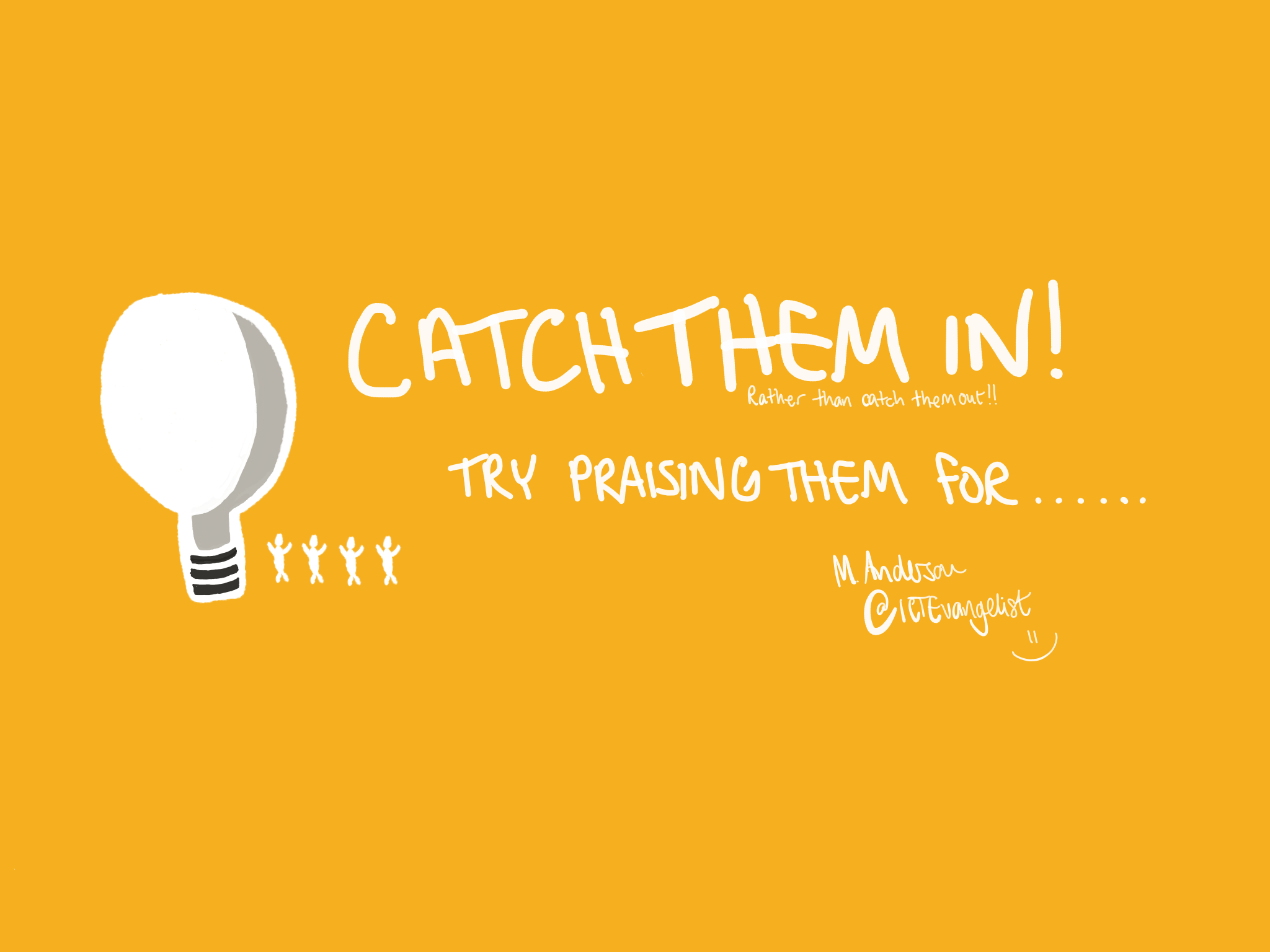 Negative classroom behaviour is one of the biggest issues many face in the classroom. Much has been written about it and how you can achieve more positive behaviour over the years. Staples such as Cowley and her buggers, Bennett and his ramblings, Beadle and his ideas on how to teach have really helped; it's one of the most difficult aspects of the job.
Something I've always found to be helpful though is remembering that positive relationships (however difficult, remembering that we are the adults in the room) are the way forward to having a big impact on pupil progress. This was highlighted by Hattie in his research where he found that teacher – pupil relationships can have an effect size of 0.72 which is pretty huge.
In my experience, creating positive relationships is the road to decent classroom behaviour (something which Hattie recognises as having an effect size of 0.8!). There are lots of ways you can build positive relationships with your pupils:
Show an interest
Meet them at the door to welcome them
Ask them how they are
Be a good role model
Smile
Be fair, consistent and kind
I always liked my 'phone-home Friday' idea of choosing a few students and calling home on a Friday before you go home. It's a kind of PedagooFriday equivalent for parents as explained in the video below.
Simply, before you go home on Friday – pick a few of the children you've been working with that week that have really give it 100% and phone home to pass the information on to parents. They'll more often than not think you're ringing home to complain but the positive phone calls home are a real pleasure to do. It sets you up nicely for the weekend too having just done something pleasant. Additionally, on those occasions later on when you might have to have a more difficult conversation (because no one is perfect!) it will absolutely make that conversation much easier to have.
Some key things to remember are to:
Keep it positive
Spread it across all your classes – not necessarily every class each week, pace yourself
Don't make it a chore
It goes to the idea that it is a good thing to catch your kids in rather than catching them out. Offer them positive praise for the things that they do. Don't always be the nag. Nagging is fine when appropriate but try to find time for the positive.
When was the last time you praised a student for catching your pupils/students in? I got thinking anyway and then made this little sketch to showcase some ideas. I hope you find it useful.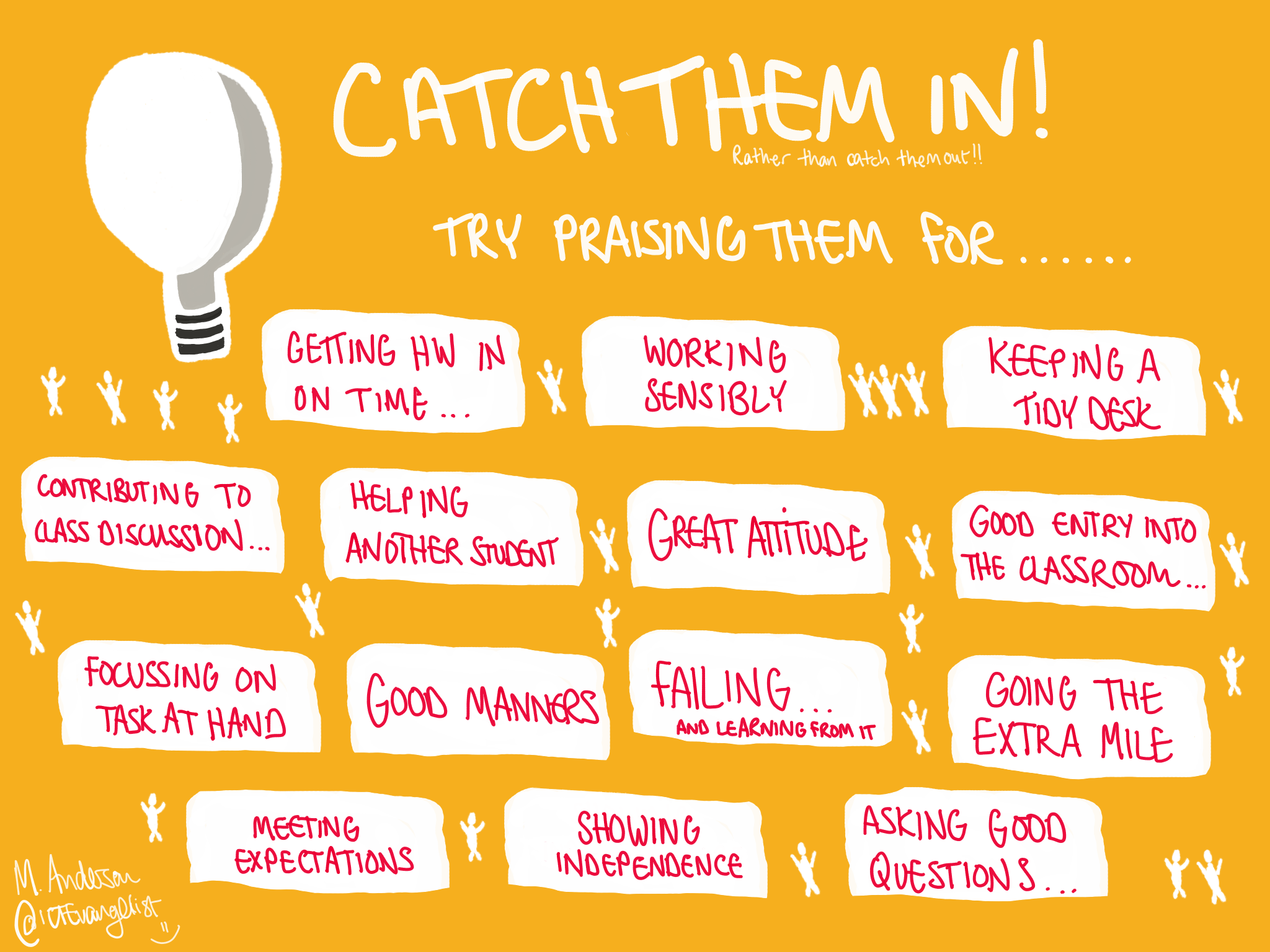 If you like my approach to teaching, learning and technology and think I can help then please drop me a line and get in touch.