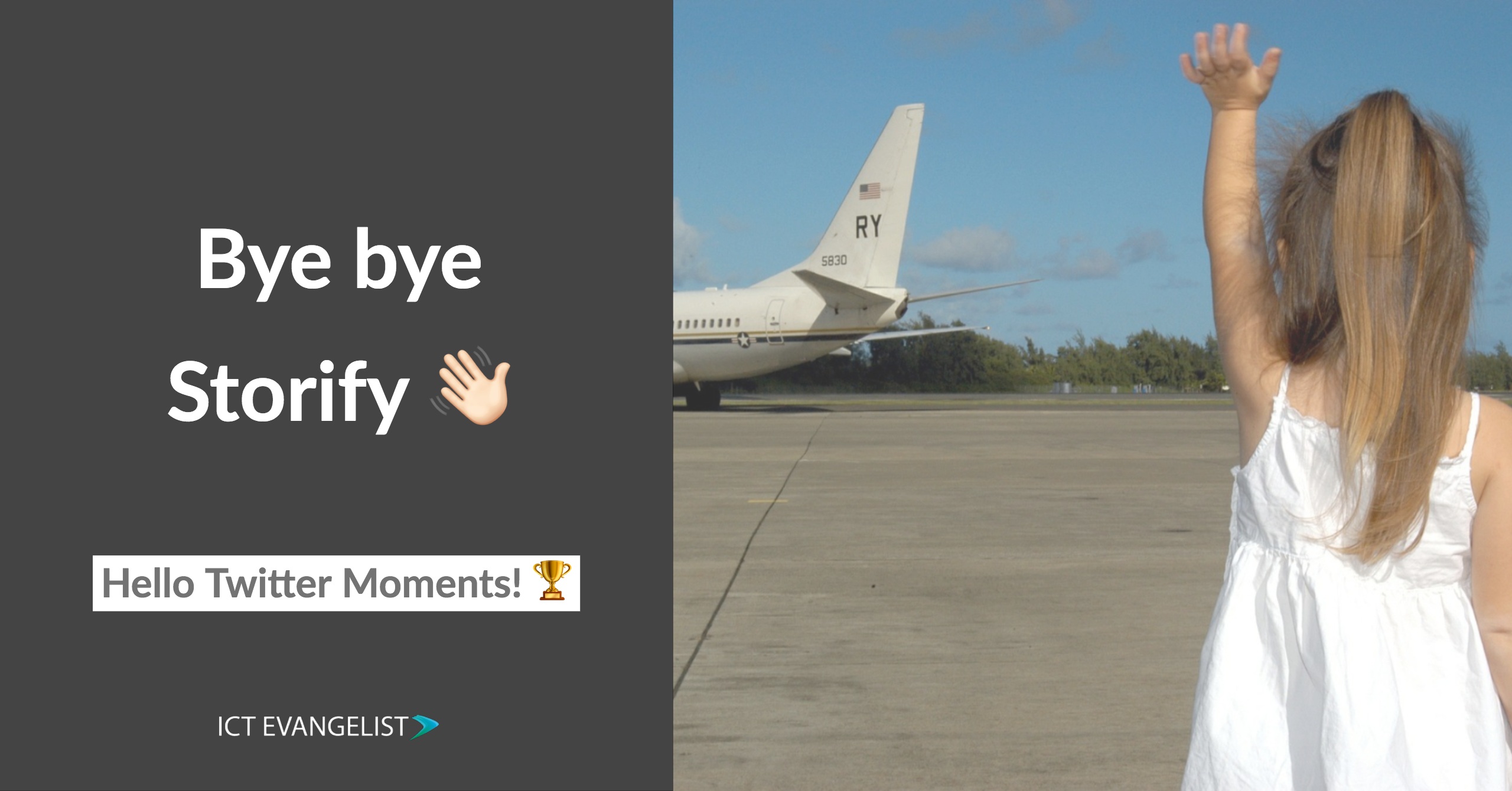 So if you haven't noticed, Storify is shutting up shop and is now no longer accepting new users with the platform being closed down in May this year.
It's quite disappointing when this sort of thing happens. I was gutted when my initial blogging platform, 'Posterous' shut down all those years ago. Luckily, as with Posterous, you can still export your curations, should you want to. Simply go to your storify and click on the three dots in the menu in the top right-hand corner. This will bring up a menu where you can see the option 'export':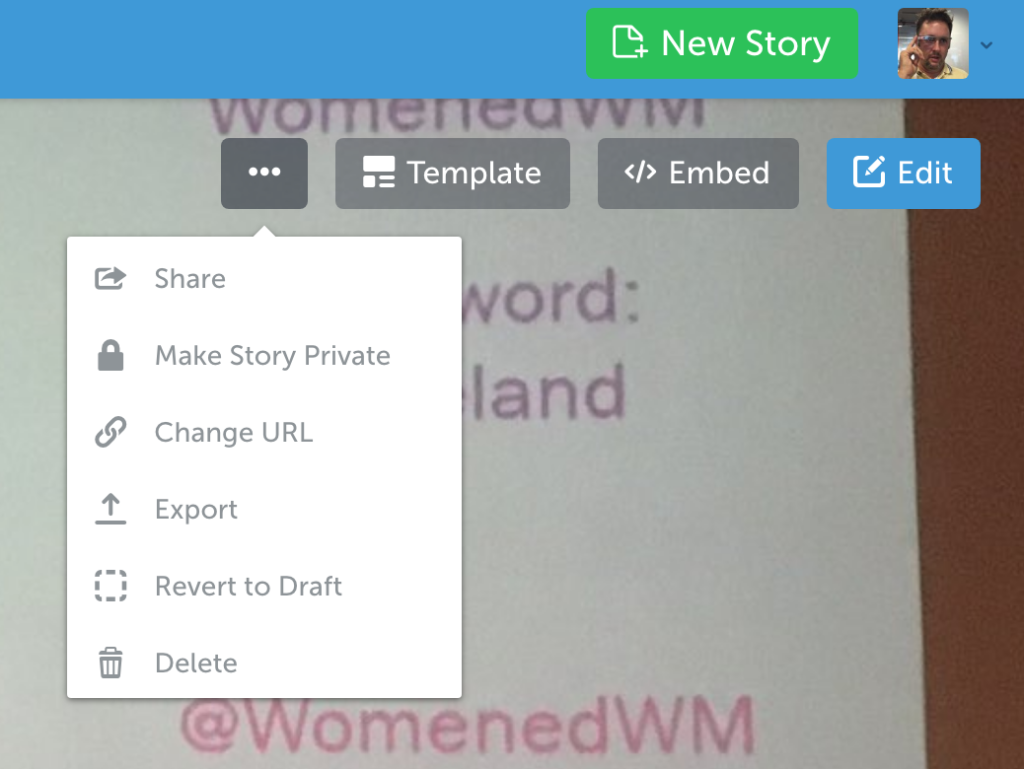 Click on Export and you get three options, the easiest of which to work with is most likely going to be HTML. This will open your Storify up in a new window. From there, all you need to do is go to the File menu in your browser and Save As making sure you choose 'complete page' and that will download the html file and resources for you to put your page somewhere else.
So what can I use instead of Storify?
Well now that Storify is gone, the best thing I've found has been Twitter's Moments option. Recommended to me first of all by Kevin McLaughlin, Moments are relatively easy to create and curate. To help, I made a short video which you can watch below where I will show you how to create and share a Twitter Moment:
I've found it to be a pretty quick and easy way to curate conversations after a conference or a Twitter chat and a great way to have all of the content there, easily accessible within Twitter too.
Here is one that I made to give you a flavour of what you can do with it:
All I had to do to embed that Moment into my page was to simply grab the embed code directly from Twitter and paste it on to this page (in text mode rather than visual).
I hope you found this post useful. I'm certainly going to be sticking with Moments from now on, that's for sure!
Thanks!
Mark