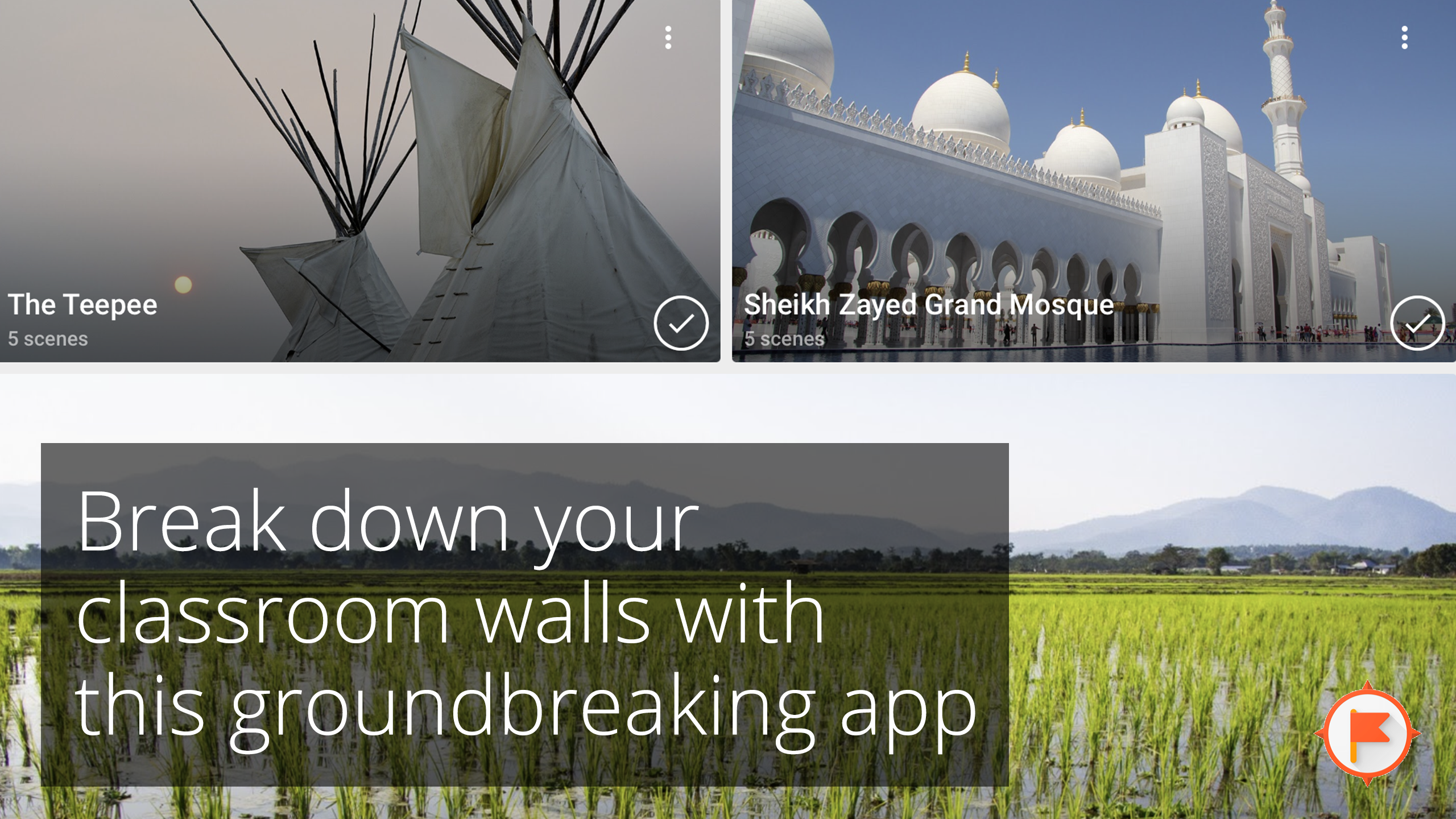 When I first heard about Google Expeditions I was super excited. I love using 360's in the classroom. One minute you can be on a visit to the Sheikh Zayed Mosque in Abu Dhabi and the next minute you can be on the Great Barrier Reef swimming amongst the corals. It's amazing.
You do not need VR headsets to use this app!
The Google Expeditions app allows you to visit places all around the world and take your class with you too and it's super simple to use too. Simply load the app and sign in with your Google or G Suite account.
How do I use it as a teacher?
Simply load the app, log in with your Google or G Suite account and choose to be the guide by pressing 'LEAD'.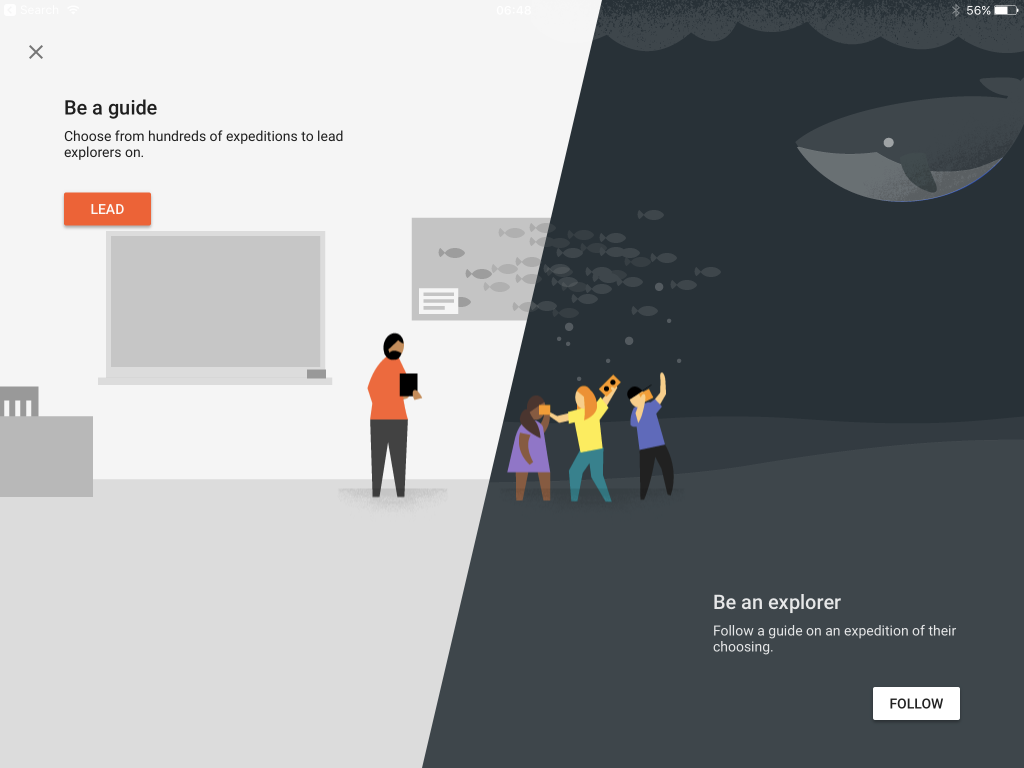 Next, simply choose to be a guide. Children follow a similar process except they don't need to sign in and they just choose to be an explorer. When they do that, they will see a screen like the one below and they simply choose the option 'Join' to join you on your expedition.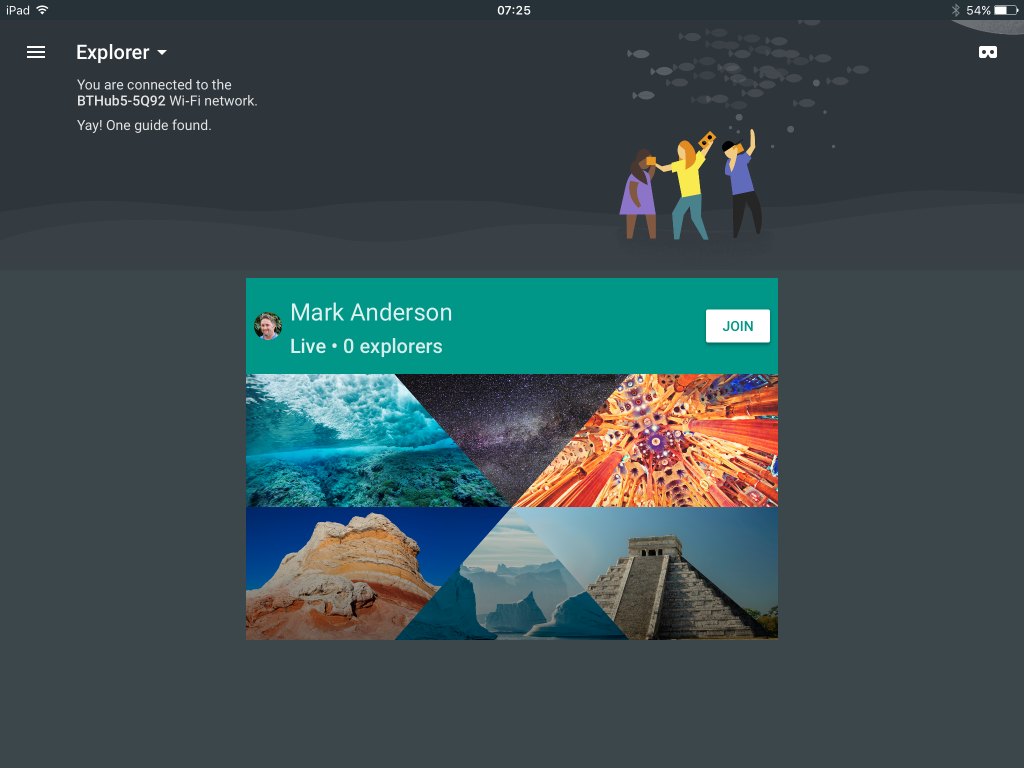 They will then be presented with a screen that says 'waiting for teacher'. Meanwhile on your screen you can either scroll through or use the search tool to find your expedition that you want to take your children on.
For example, if you had the screen below you could simply choose the grand mosque which would then transport the children's devices straight into the grand mosque as shown in the images below: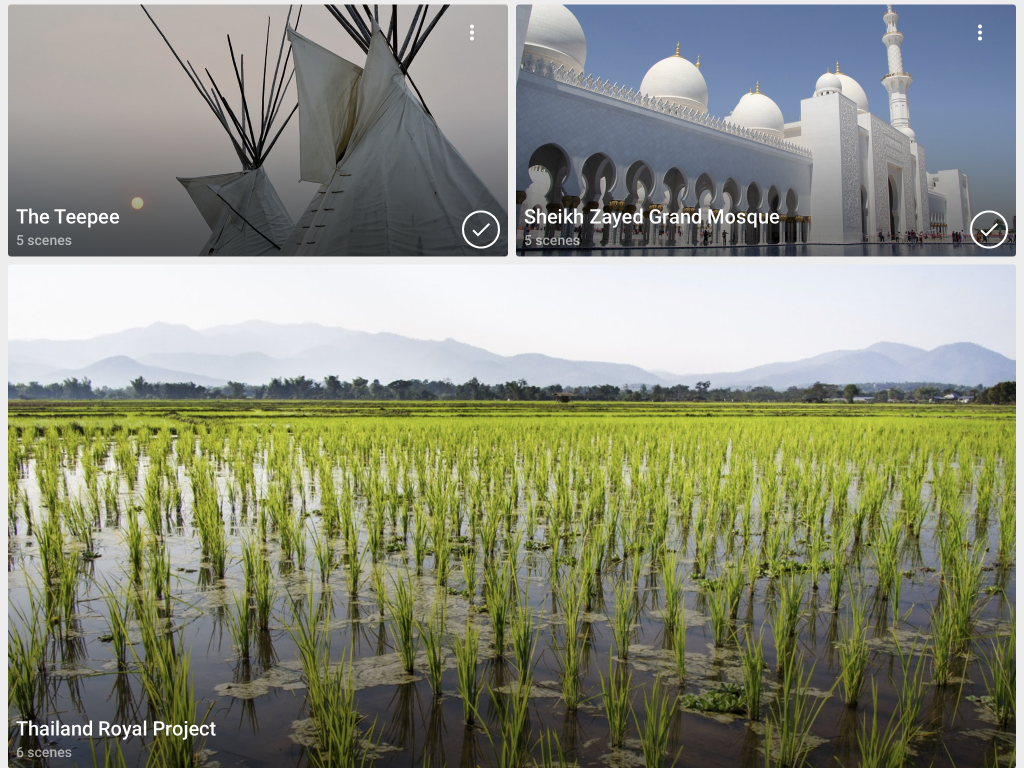 As teacher, you simply choose the expedition you want, for example the Mosque option above and then the children go to the Mosque as seen in the image below. Simply press the 'Play' button on the scene you wish to present and away they go!
The app makes use of the gyroscope in the tablet and so as the child moves their iPad around, so the image on the screen of their device pans around, relative to their movement so it looks as if they are actually at the location, moving around looking at the view in front of them, albeit on the screen.
You can slide the orange bars left and right to go to the different scenes in the expedition and you can tap on different highlighted areas to help guide your children to the right area. You can see that working on the screenshot below. I have chosen to showcase the chandelier to the children viewing my expedition. You can also see on your screen where they are looking by the smiley faces which you can see on the screenshot below. This is helpful in knowing that all of the children are looking at the right thing too. The handy follower count in the top right hand corner is also useful to help keep track of any children that have come out of the expedition.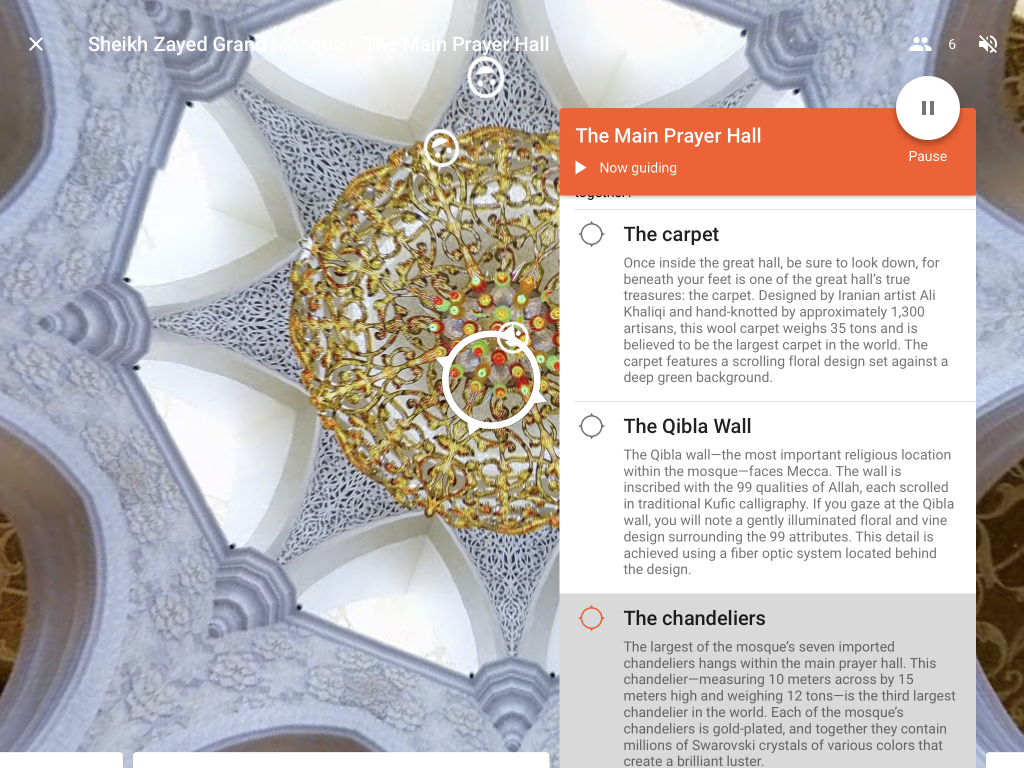 You will also see that there's lots of different information on the different features found in the different scenes. Here for example we are inside the Grand Mosque and the app helps identify key features in the scene that you are visiting. By simply tapping on those features you help guide the children to those areas on their screens. Another example can be seen below on the expedition to the human lungs.
The potential for exploring these different expeditions in the classroom is huge. You can visit so many different places and the number of expeditions is set to increase more and more over time.
What kit do I need?
Some people might say that you need smaller devices and some Google Cardboard or VR headsets to be able to enjoy the Google Expeditions experience. I would say, no you don't. Yes, having a headset can make it a more immersive experience, but if you're in a one to one or shared tablet environment you already have all the kit you need. In fact, if you were wanting children to take screenshots of their visits to then later discuss or use in a piece of their own work, having a tablet where you can use your hands to take screenshots is actually more useful.
What's the point?
Technology gives us the opportunity to do things with it that wouldn't be possible if we didn't have it. This is a great example of what is possible and can prove to be a great tool in many classrooms. Do not think that Google Expeditions is just for the Humanities subjects. There are lots of expeditions which can have links to all subjects. From PE to Science to Maths and English. Check it out.
You can download the app for free for your iOS device here or for your Android device here.
If you're using Google Expeditions in the classroom I'd love to hear how you've been using it or if it is new to you how you now plan to use it and how it works for you.
Support
If you'd like support with your use of technology in your school or district then of course I can help. I work with many schools and districts across the world in their technology journey. If you think I could help you too, please get in touch via my contact form. I have stellar feedback for my work and you can find testimonials and other information about what I do on my 'what I offer' page and on my 'success' page.