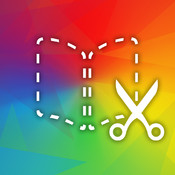 Below is a quick introductory tutorial in how you can use Book Creator app with students in the classroom.
What's it good for?
Students showcasing:
…including all the different elements of a project where they've curated those elements on their iPad.
Easy sharing of their completed book to their teachers too using the 'Open in another app' feature which ties in to:
iFiles
Schoology
Edmodo
Dropbox
Google Drive
…so that finished work can be easily shared with teachers.
Other benefits include the obvious ability to open their completed books in iBooks in order to facilitate later revision of the topic. Books created in Book Creator can also be opened back up in Book Creator for further editing / addition but also in Creative Book Builder for the same too.
Pros:
Book creator is exceedingly easy to use making it something particularly suitable for activities which require students to be able to focus on compiling elements of created work in to one location, i.e. their book
Cons:
It doesn't have some of the extended features that Creative Book Builder does but it's dead simple to use.
Related posts:
Creative Book Builder – ePub creator for iPad