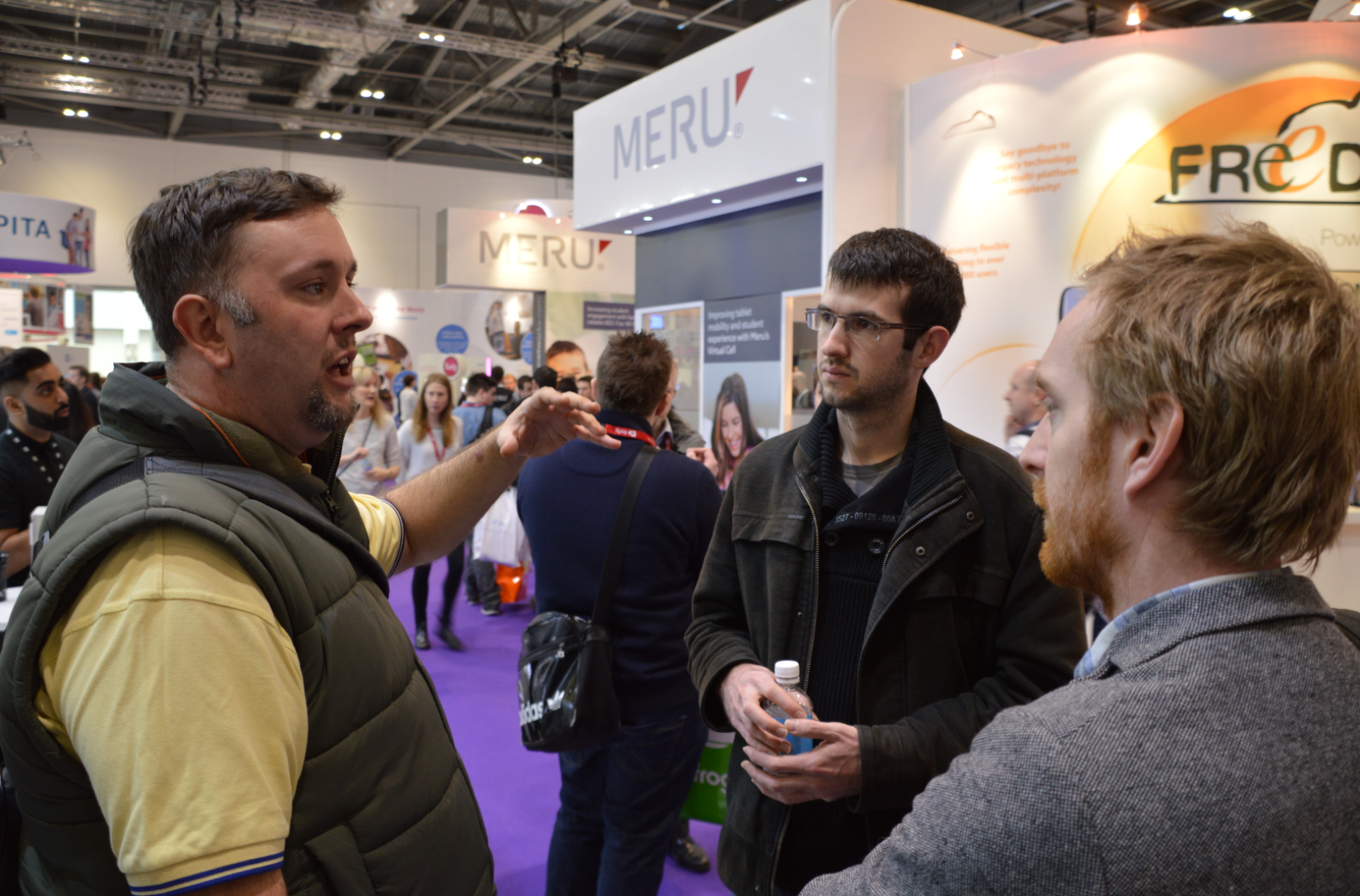 I was delighted when one of most important people to me in my PLN, Martin Burrett @ICTMagic invited me to be interviewed for UKEdChat and to meet folk on the RM stand.
I'll always remember one of the first meetings I had with Martin on the very same stand at Bett in 2013. It is a memory I hold very dear for a number of reasons. On that stand, RM had the biggest screen available in the world at that time and Martin and I had a bit of an 'App-off' where we tried to raise the game against each other to out do each other with our ideas for using tech in the classroom.
@ICTmagic raised with http://t.co/32BSbFyi, @ICTEvangelist countered with http://t.co/TgDR5xgF #tmtakeover #bett2013

— Ian Harcombe (@MrHarcombe) February 1, 2013
Martin is someone who is so hugely giving and such a lovely gentleman to boot. If you haven't heard of him or follow him, please do so now. His wiki is amazing and he is always so willing and happy to share with an encyclopaedic knowledge of amazing ideas to use technology in the classroom.
Martin now works alongside Colin on the #UKEdChat team who both do amazing work facilitating the best online educational sharing there is. If you have been living in a box, please check out the UKEdChat magazine, the UKEdChat site and follow @UKEdChat on Twitter.
My interview with Martin will I'm sure be shared online soon. As soon as I have it I'll pass it on.
My discussion on the stand was about using technology when it's purposeful and not for whizz-bang reasons – something resonated in @digitaldaisies post here on the StaffRm Bett related #techandme series. Many thanks to the folk who came to see me there including the lovely Sarah Bedwell.
Thanks again to Martin & Colin for all they do for education and sharing. They are a massive force for good in our education community.