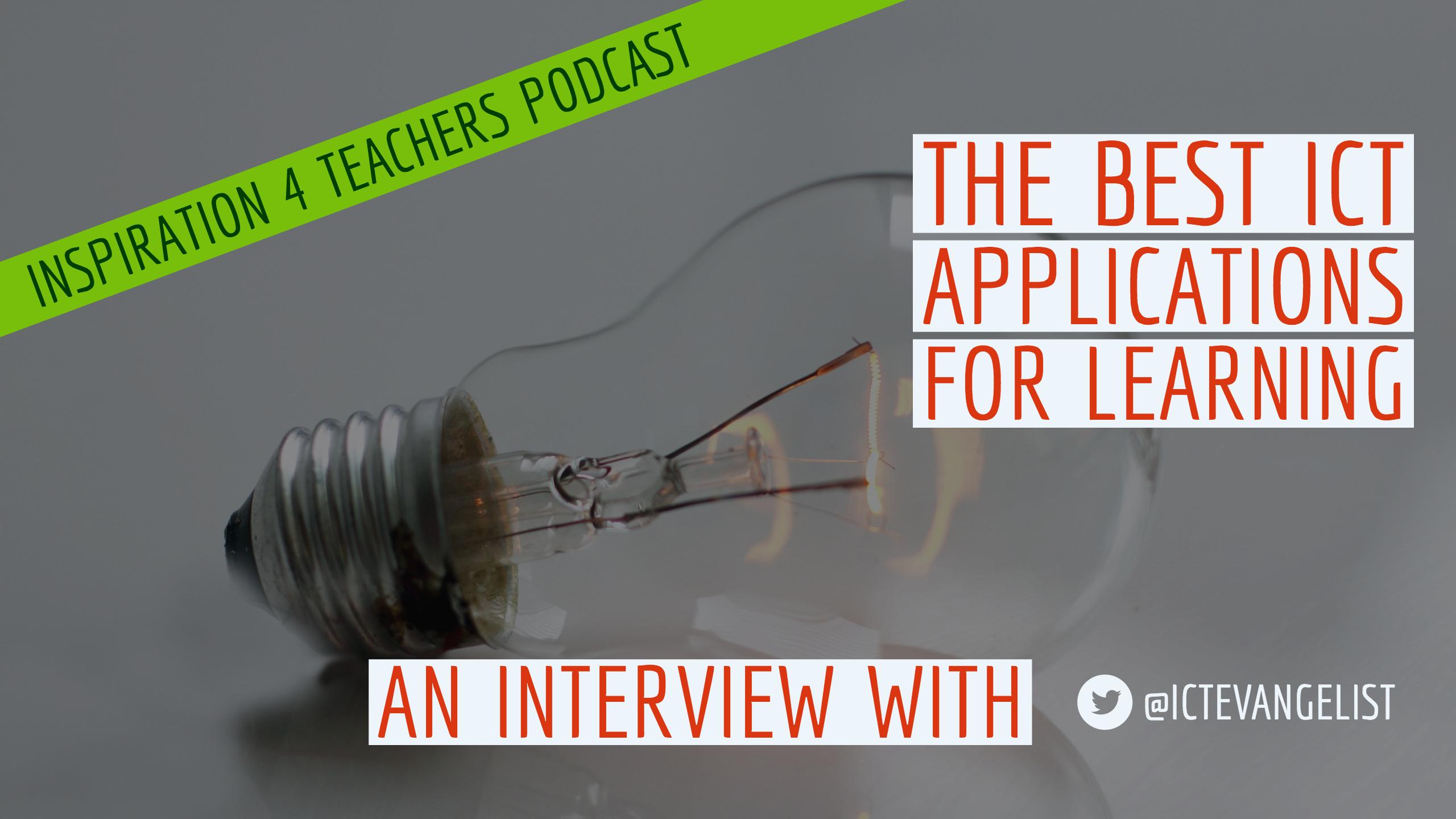 It was my pleasure to be interviewed by Kelly Long from the Inspiration 4 Teachers podcast a few months ago. She titled the podcast "The Best ICT Applications for Learning" and you can listen to it below.
In the podcast we discuss a number of different things such as:
How to successfully deploy technology
The best apps for learning
The pitfalls faced using edtech
The TPACK model for embedding technology
and much much more.
Many thanks to Kelly for inviting me to be involved. I hope you enjoy the podcast too.
If you like this, you can catch up with the other episodes on her podcast here or view her website here.