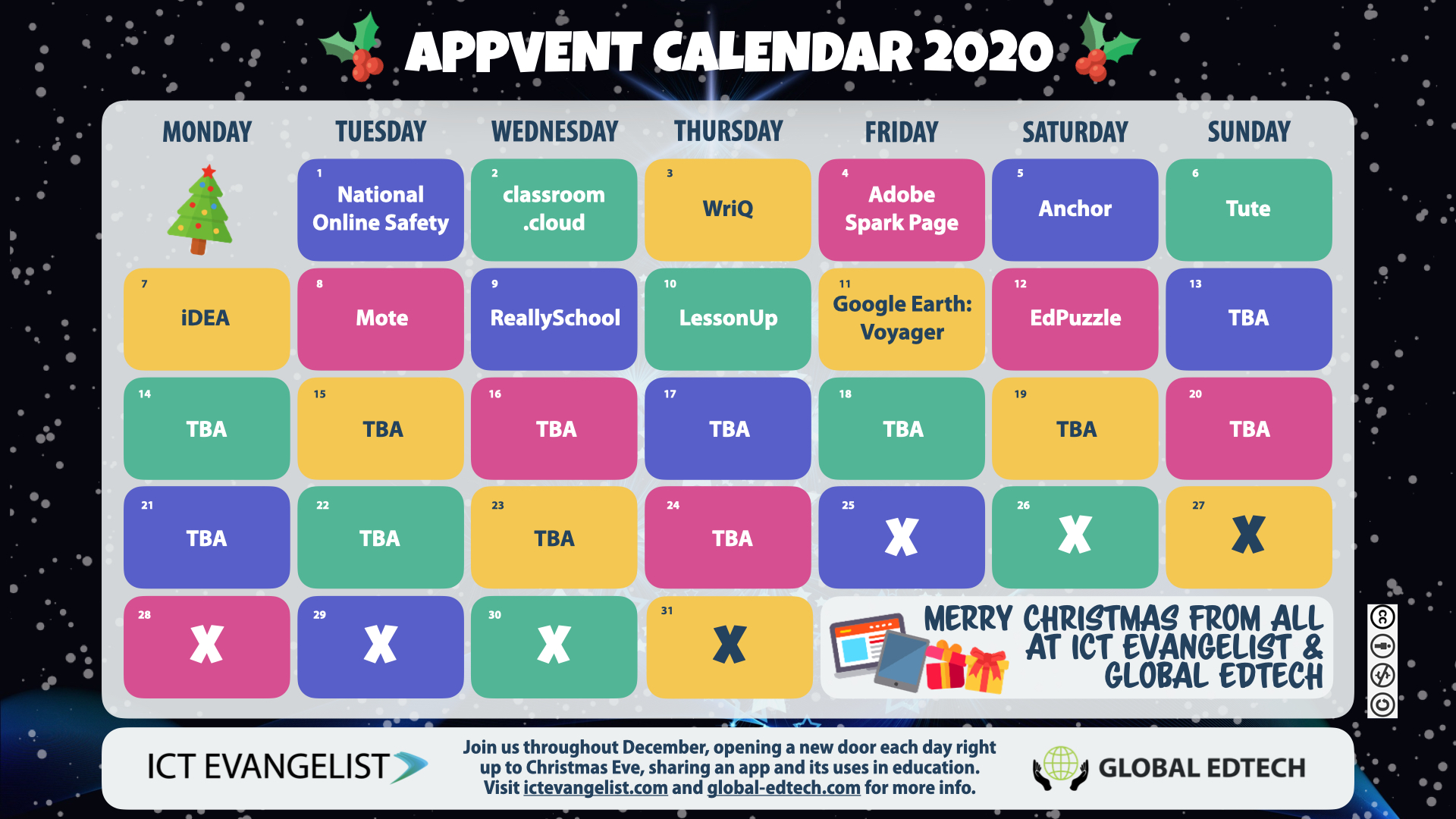 Welcome to Day Twelve of the 2020 Appvent Calendar!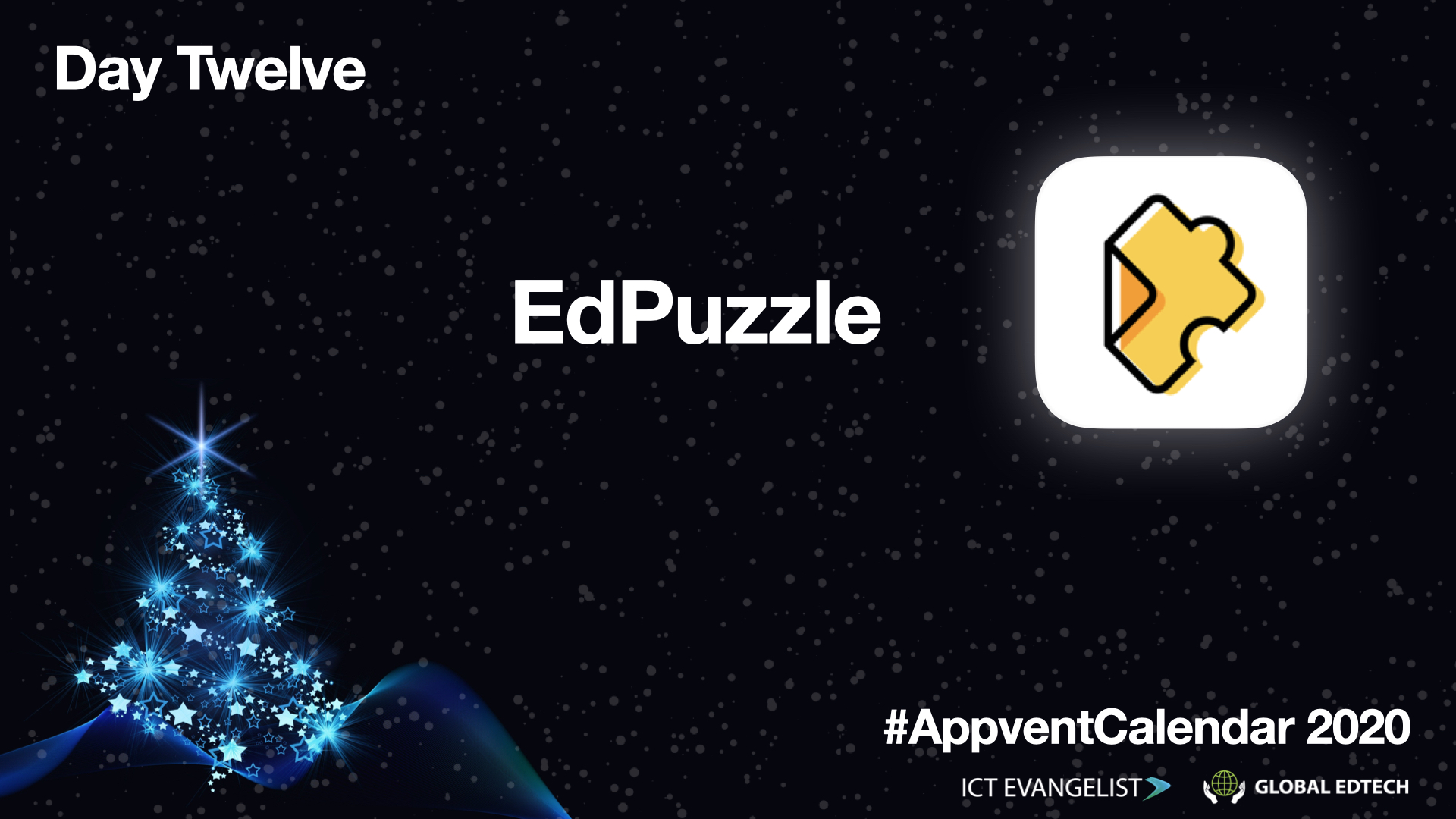 As with the other entries on the calendar this year, today's recommended tool is one which has been a staple of my teaching and learning toolkit for many years. 
As a tool which at its heart, supports flipped learning and is the best tool on the market that facilitates this, it is easy to understand how this particular tool has really come into its own to support asynchronous remote learning during the global pandemic. 
Whilst this tool is the staple of many an educator's teaching and learning toolkit, surprisingly, I still come across some educators who've never heard of it, and so I'm hoping to open up the eyes of educators with today's Appvent Calendar entry; the absolutely brilliant EdPuzzle. 
What is EdPuzzle?
EdPuzzle is the brainchild of a group of educators looking to make more use of the videos they were sharing with the children in their classes. EdPuzzle is a web-based interactive video lesson and formative assessment tool. It allows you to take existing video content found on some of the world's best video platforms such as YouTube, Khan Academy, National Geographic, TED Talks, Veritasium and more, crop it to your requirements and easily share it with the learners in your classes.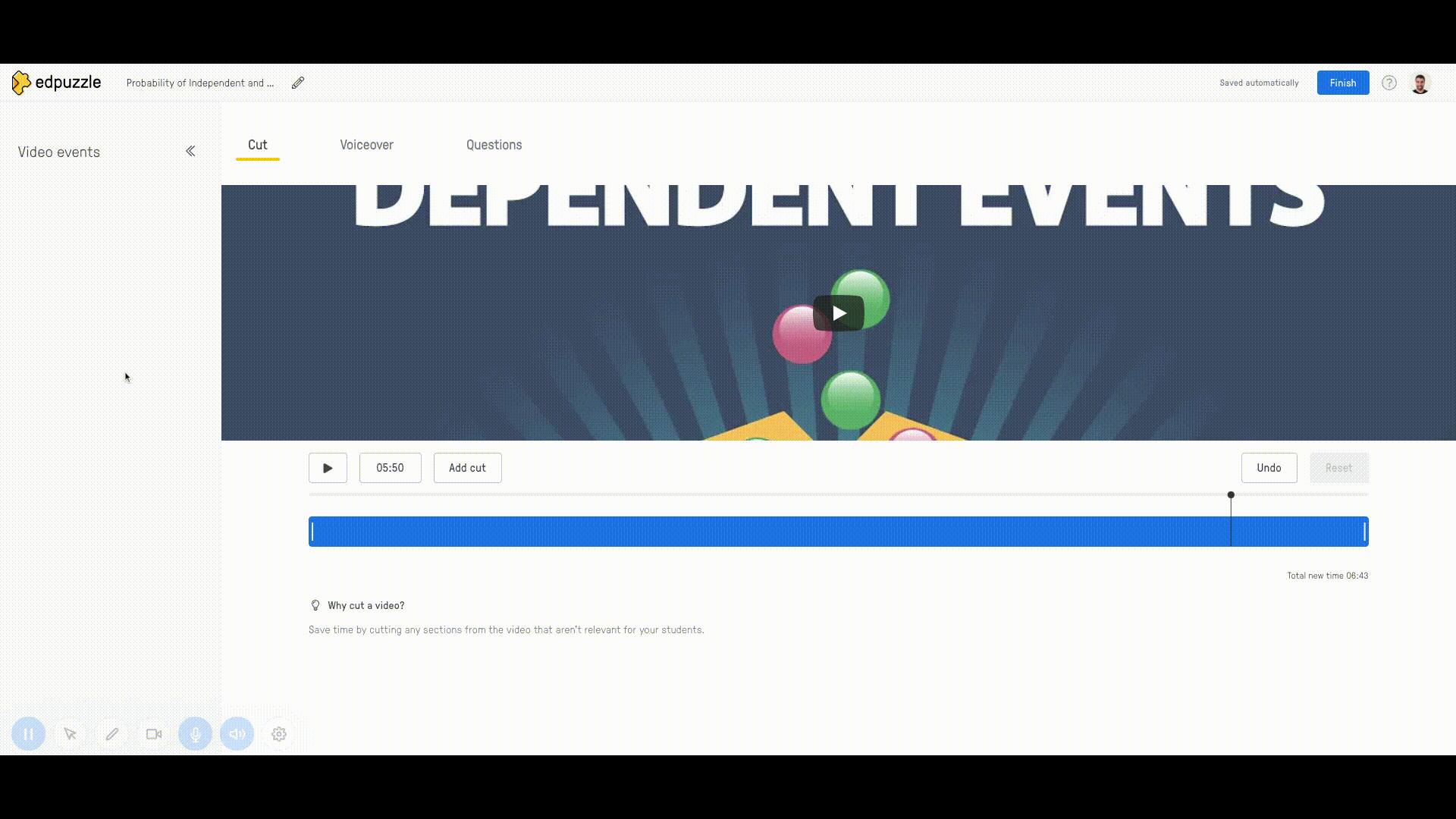 Customising videos from these sources is super easy. As mentioned you can crop the videos to only show those bits you want to share but there is so much more you can do too. 

You can easily add multimedia notes to appear at key moments in the video. The notes can be media-rich too, so in each note you create, you can add photos, audio, video and links to any shared resources you want students to access – popular examples for use of link sharing include things such as rubrics, worksheets, online resources or things you might have stored and want to share in places such as Google Drive or OneDrive.
Why EdPuzzle?
For me, despite the above features being superb, the absolute killer feature is the ability to add formative assessment opportunities, directly onto the videos. On top of that, it's also really easy to do too!

How does it work? Imagine you've created a video that teaches children a topic and at 2 minutes into the video you explain a keyword – you can make the video stop at 2 minutes and 1 second and ask the child watching the video to answer a question on that key piece of learning. Straight away, you're adding in stretch and challenge for your learners. If you're a proponent of the flipped learning model, this is a real game-changer. One of the most difficult things to ensure when looking at flipped learning is making sure you know who in your class has engaged with the content. Using EdPuzzle makes this really easy.
There are two types of formative assessment that you can add to your videos. You can ask either multiple-choice or open-ended questions. The bonus with the multiple-choice questions is that these will be marked for you. Open-ended questions, however, will need to be checked and graded by you, the teacher. Even so, this is still a huge win for checking learning and keep all of these activities under one roof.
If you're looking for training, resources, ideas and support for your use of EdPuzzle, then look no further than their resources and training centre.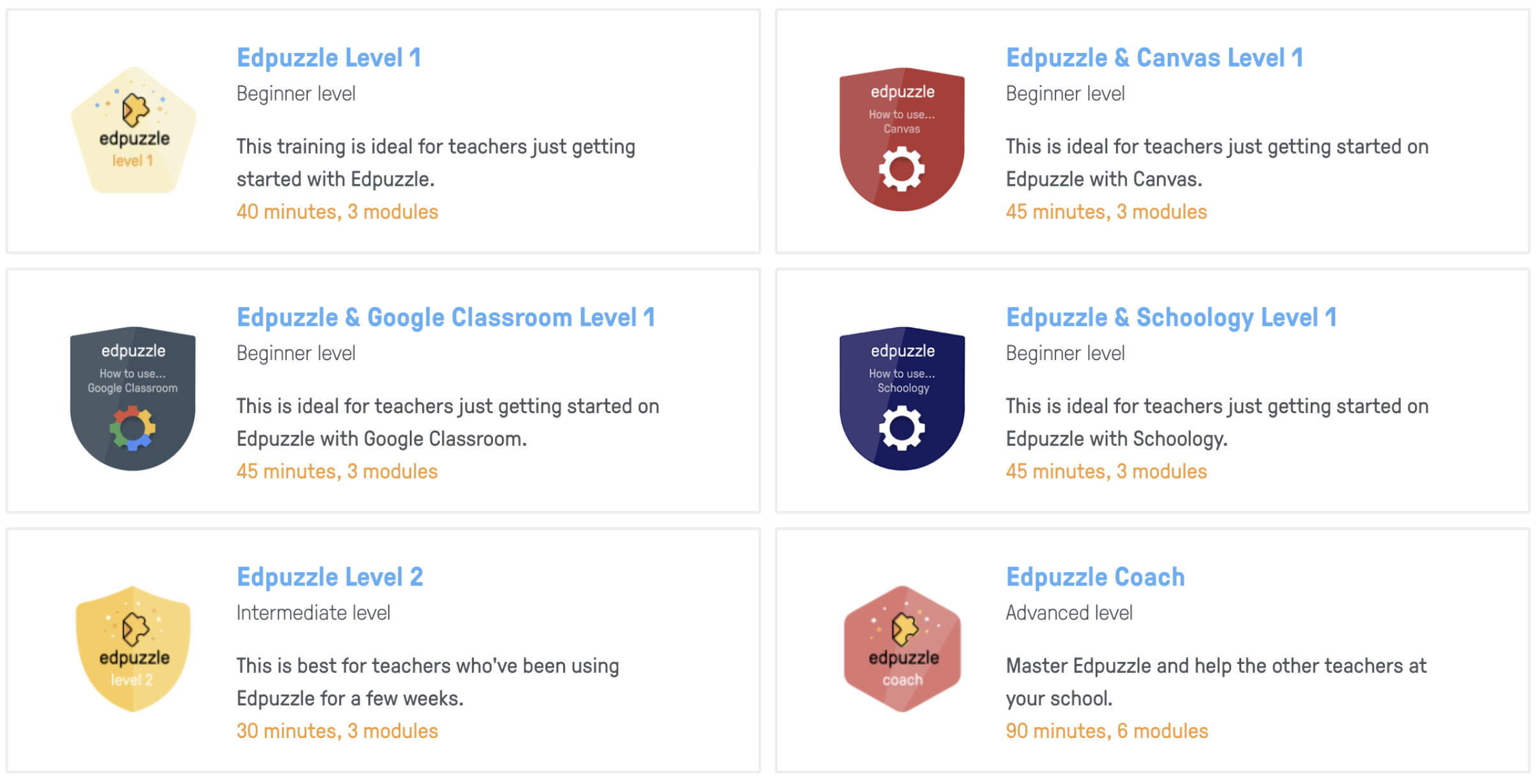 With thousands of teachers from around the world already using the resources here, a key benefit of undertaking professional learning in this area is the Professional Development certifications you can gain from completing the courses. 
What else?
One area where EdPuzzle really comes into its own is if you are a school which uses Google Suite for Education. EdPuzzle comes with Google Classroom integration built right in. This is awesome, for a number of reasons and showcases even more great features. With EdPuzzle and Google Classroom you can:
Post assignments directly to Google Classroom from Edpuzzle

Import your students from Google Classroom into your Edpuzzle classes

Link and embed Edpuzzle assignments in Google Classroom

Add your co-teacher from Google Classroom

Log in using the "Log in with Google" button

Sync your grades automatically
Don't worry if you're a Microsoft 365 school either as there are lots of ways you can still make great use of EdPuzzle within Microsoft Tools too.
One such way is through the embed feature in OneNote Class Notebook. Simply grab your share link to your assignment in EdPuzzle, paste it into your relevant note in OneNote and 'hey presto' you're away! For more information on this workflow and other solutions which are directly embeddable into OneNote, please check here. 
To sum up…
"EdPuzzle […]  is one of the best solutions out there for easily creating rich asynchronous learning and teaching resources for your students in a remote learning environment"
EdPuzzle is a fully-featured, fabulous tool which not only supports flipped learning opportunities but is one of the best solutions for easily creating rich asynchronous learning and teaching resources for your students in a remote learning environment. 
These learning activities are also available to your learners on all of the platforms they might be using from home. Whether through their dedicated Android or iOS apps or simply in your browser, when it comes to accessing the content in EdPuzzle, they have you covered. Having used it myself with students in my own classes and now seeing how further the tool has developed since that time, it's an easy strong recommendation on this year's Appvent Calendar. 
EdPuzzle even gives you teacher superpowers such as the ability to stop students skipping through the videos to the questions that take place at key points in the videos you customise and/or create; and who doesn't love having a superpower?!
You can find out more about EdPuzzle via their site, blog or you can follow them on social media here. 
---
THIS IS A SPONSORED POST.